VIEWPOINT DEFENSE CONTRACTING
Other Transactions – Best Practices to Enable Success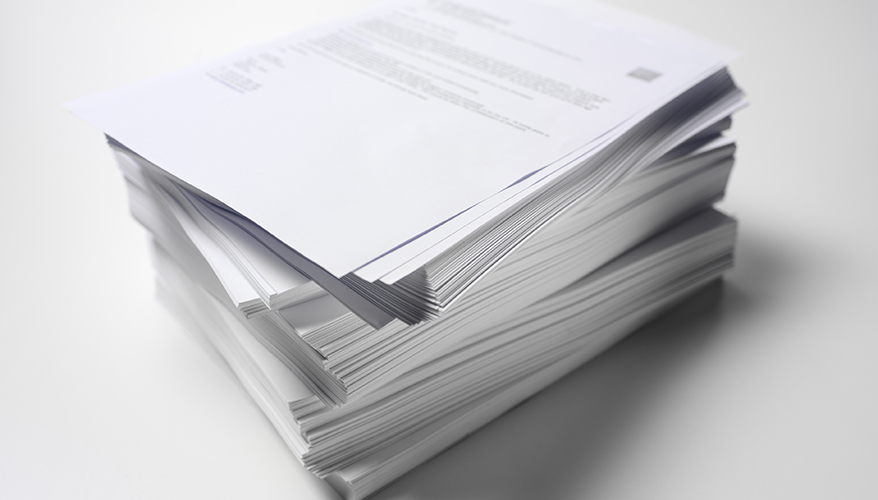 Photo: iStock
Imagine this. The Defense Department had an urgent need for armored vehicles to protect warfighters from new threats during a time of war. By applying a unique and tailored acquisition approach with specific attention to time and similar solutions already available in the commercial marketplace, it successfully started fielding new vehicles only 18 months after identifying the warfighter need.
The program referenced here was the mine-resistant ambush protected vehicle program, which began in 2006. Was the program a success? Absolutely. Was it a risk-free or perfect solution? No. Although the MRAP program was timely in helping mitigate the threat and associated warfighter casualties, there were challenges related to operating field conditions, training, sustainment, transportation and costs. The program, however, ultimately enabled the creation of other military vehicles that are still widely used today and supports how tailored acquisition approaches can produce successful outcomes.
A popular and continuously growing phenomenon within the department is the other transaction authority, or OTA. It permits Defense Department entities to award OTA agreements for research, prototyping and production efforts critical to national security. They are not an acquisition approach or strategy; however, they are flexible options that can support an acquisition approach or strategy.
Given leadership's priorities for the increased application of adaptive acquisition methods, it is highly likely OTAs will be a key ingredient for success.
OTAs are binding agreements between Defense Department organizations and industry partners that are different than Federal Acquisition Regulation contracts, grants and cooperative agreements. While they are an innovative and flexible option that are not subject to all acquisition laws and regulations, they require vigorous program management.
The intent of OTAs is to leverage commercial technologies for military purposes, improve the nation's industrial base and allow for more cost effective and affordable solutions without extreme bureaucracy. Opportunities are available to traditional defense industry partners and nontraditional defense contractors, such as academia, non-profits and other small businesses.
Here are some points to remember:
OTAs are not new to the department. Although it received limited authority in 1989, the authority has significantly expanded since 2015. As a result, more agencies and industry partners are working together on the agreements. OTAs vastly differ from contracts because negotiations are not limited by FAR-based restrictions and allow for more robust terms between parties. This includes, but is not limited to, intellectual property rights, title to property, payment terms, project schedule or duration, cost or price analysis, financial and project status reporting, disputes, remedies and termination.
Congress specifically provided the authority to foster business flexibility for certain circumstances. Unfortunately, there is not a universal process or checklist for all parties to follow when planning or executing the agreements. This is intentional because universal processes across the department could hinder innovation and expanded industry participation.
Since OTAs will differ between agencies, these entities should individually create and maintain some form of standard business processes to support how to execute them from initial planning through completion. Examples of standard business processes include organizational policies, instructions, directives, guidebooks and standard operating procedures. These resources are foundational for success as they can provide tremendous assistance and value to not only the parties seeking to do business with the defense organization, but also the personnel leading or supporting the process.
There can also be immense benefits for industry partners who have not previously done business with the department. It currently has an "OT Guide" published in November 2018 available to the public; however, it is very broad and not unique to individual DoD organizations. Creating and maintaining standard processes can enable consistent and efficient operations, prevent miscommunication, minimize noncompliance with laws and assist organizations during evaluations or audits.
Since there is not a one-size-fits-all option to execute OTAs, defense authorities and industry partners should be aware of the various options available. Specific to prototype OTs, the most widely used type of OT, there are primarily four options for execution. Figure 1 provides helpful information associated with each option.
Agencies should carefully evaluate all options prior to option selection, depending on the specific need or the entity's experience with OTAs. Evaluation can be done by market research and other means to effectively support the strategy and objectives. For example, if an organization is seeking a prototype that could be created by start-up companies or existing commercial firms, it may be in the best interest to award an OTA on its own, through the Defense Innovation Unit, or to a consortium.
Alternatively, if an agency is seeking a prototype similar to one another government agency is concurrently seeking through its own prototype OTA, it may be in the best interest — and the most economical option — for it to leverage the other government agency's agreement. The Government Accountability Office reported in 2019 that the majority of funding for prototype OTAs between fiscal year 2016 and fiscal year 2018 was awarded to consortiums.
Further, the GAO reported that the department — in response to congressional direction — is improving its reports on OTA usage to provide more data and transparency. Given the options available for executing OTAs, it is critical that both defense organizations and interested industry partners are cognizant of the options and their individual characteristics.
Another factor for success is sound planning and identification of technical performance parameters.
Failing to plan is planning to fail. Since parties can negotiate and tailor many OTA elements, it is critical for all parties involved to complete sound planning efforts prior to execution. Also, because they promote "outside the box" business practices, risk management is not a choice, but the backbone of the effort from cradle to grave. Agencies should start planning with a clear needs statement or defined problem supporting a capability gap.
Next, the entity must perform adequate market research and requirements analysis to determine if solutions already exist or whether the capability is possible among industry partners. Adequate market research efforts must consider existing commercial products and practices, technological stability and current similar Defense Department or federal government efforts.
Entities must ensure OTAs will comply with codes, depending on the effort's characteristics. The agency must collectively and clearly articulate what success looks like and how success or performance will be measured. Is the end game a report as a result of extensive research? Or is the end game follow-on production if the prototype OTA successfully meets the capability gap?
The government shall give full consideration to key areas related to cost, schedule and performance throughout the project's life since OTAs do not eliminate the need for effective program management. Thus, consideration shall be given to vital technical characteristics or performance parameters, such as cybersecurity, intellectual property, technology transfer, testing, integration, interoperability and life cycle sustainment/supportability. Parties involved should continually ascertain when to continue or terminate the effort based on cost-benefit analysis.
Planning efforts should also encompass the means by which the government will publicize and solicit OTAs. Publicizing activities should target relevant and capable industry partners identified from market research. Solicitation activities must be creative, through fair and reasonable methods, to foster maximum competition. Methods include white papers, commercial solutions openings, requests for proposals, panel pitches, industry days, LinkedIn and Twitter.
OTAs require critical thinking and can be incredibly complex. Besides the many aspects of cost, schedule and performance to be considered and evaluated, they have minimum predefined requirements and are accompanied with unique negotiations requiring advanced levels of business acumen from various perspectives. OTAs are a team sport and should have diverse participation by technical and non-technical personnel.
Standardized OTA training or credential programs are not widely available to Defense Department or industry personnel. Personnel should seek to complete some form of OTA training. Nontraditional contractors should also complete training on the electronic invoicing system that will be used to submit invoices for work performed on OTAs. Invoicing the department can be cumbersome, especially for smaller firms with operations largely dependent on timely cash flows.
OTAs also require sufficient documentation since they have more flexibility and fewer internal controls when compared to other business options. Documentation is also vital to support OTA-related actions were fair, reasonable, transparent and legal. The need for sufficient documentation applies to both government and industry partners.
Appropriate documentation assists organizations in establishing beneficial continuous feedback loop mechanisms to replicate best practices and learn from shortcomings. Documentation also allows independent or unbiased individuals to follow OTA-related business decisions and funding. Documentation is even more meaningful as defense organizations spend greater amounts of taxpayer funds on OTAs and Congress seeks additional details on their usage.
Also, the law requires that all prototype OTs above $5 million include a clause that provides the GAO full access to records. As a result, all parties involved need to make documentation efforts a priority throughout the life of every OTA. Lack of existent or appropriate documentation could cause all the parties to receive undesired scrutiny from
Congress and defense leadership. Congress could also reduce or eliminate the authority if parties do not create or maintain sufficient OTA documentation.
The ability for the nation to maintain a sustainable competitive advantage and efficiently leverage adaptive acquisition methods depends on OTAs. It is all but certain they will continue to grow in popularity.
Although they are a bright and shiny object drawing significant attention from expanded usage, the department, its agencies and industry partners must carefully plan and execute OTAs from cradle to grave.
While they are flexible alternatives, they are accompanied by risks, not appropriate for every situation, and do not have a universal pathway for guaranteed success. OTAs must be treated as a privilege rather than an authority that will remain indefinitely.
Appropriate use in accordance with Congress' intent could produce tremendous value for the Defense Department and industry partners. Alternatively, inappropriate use could result in inefficient use of taxpayer resources and Congress limiting or eliminating the modernized authority. Let's use OTAs in fair and reasonable forms. The future depends on it.

Stephen Speciale is a senior acquisition specialist for the Defense Department and previously a professor at the Defense Acquisition University.
Topics: Defense Department, Defense Contracting