JUST IN: Pentagon to Spend Billions Mass-Producing Hypersonic Weapons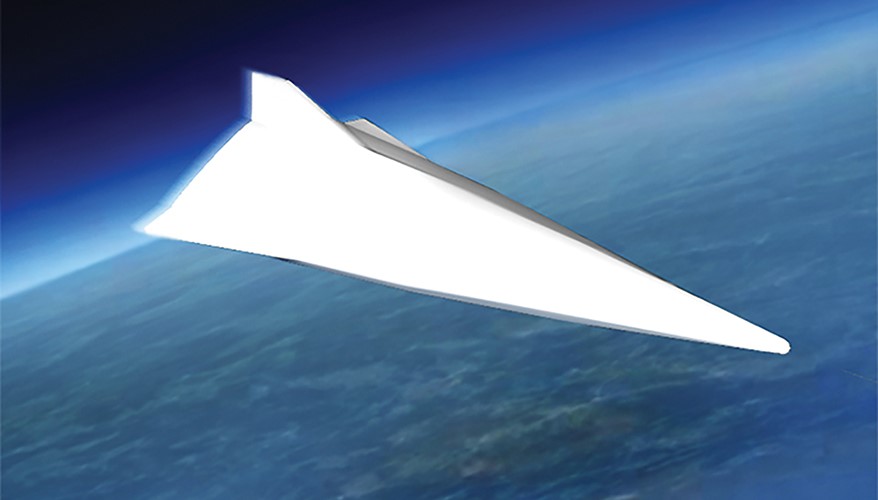 The Defense Department plans to spend billions of dollars in the coming years on large-scale production of hypersonic weapons, a senior official said March 4.
The systems are designed to fly faster than Mach 5 and challenge enemy defensive systems with their high speed and maneuverability. They have been a top priority of Undersecretary of Defense for Research and Engineering Mike Griffin.
"We're actually to the point where we're beginning to believe that, at least for rocket-boosted hypersonic glide vehicles, we really think we have the technology close to being in hand," he said at the McAleese & Associates annual conference in Washington, D.C.
To compete with great power competitors China and Russia, the U.S. military will need to field large numbers of them, he said.
"The adversaries are not going to be scared by production levels where we produce one a week," Griffin said. "I mean that's 500 by the end of the decade. That doesn't scare anybody. Our adversaries are accumulating them by ... hundreds of thousands. So we are making a major investment in production of hypersonic weaponry at scale. I'm not going to quote a number, but I'll just say we're going to be making a major investment of many billions of dollars."
Aero shells that provide thermal protection for the high-speed platforms will be a key component of the systems, he noted, but the nation is lagging in this area.
"The United States has not been in the business of designing and producing entry vehicle aero shells … in decades," he said. "We need to get back in that business — and we are — and you will find as budgets roll on over the next year that this is a major investment for us."
Griffin told members of industry that his remarks should be seen as a strong demand signal from the Pentagon for large quantities of the technology.
Undersecretary of Defense for Acquisition and Sustainment Ellen Lord has set up a "hypersonics war room" to examine the state of the industrial base and its capability and capacity for mass production of the new weapons, officials noted during a Pentagon press briefing earlier this week.
In addition to rocket-boosted glide vehicles, the Defense Department wants to field air-breathing hypersonics, which could function as high-speed cruise missiles.
"Especially for airborne-launch platforms, that really increases the load-out of the weaponry," Griffin said. "It's been a long time since we've invested in high-speed, air-breathing technology, so we're renewing that."
The Defense Advanced Research Projects Agency has an experimental program underway that will include near-term testing, he noted.
"I believe we're going to have a good result there," Griffin said.
The Pentagon aims to move the systems into production in the later part of this decade, he added.
"I think as we get past 2025, you're going to see a serious demand signal from the DoD for high-speed, air-breathing weaponry," he predicted.
Topics: Defense Department, Emerging Technologies