ALGORITHMIC WARFARE ROBOTICS AND AUTONOMOUS SYSTEMS
Argonne National Lab Testing Quantum Internet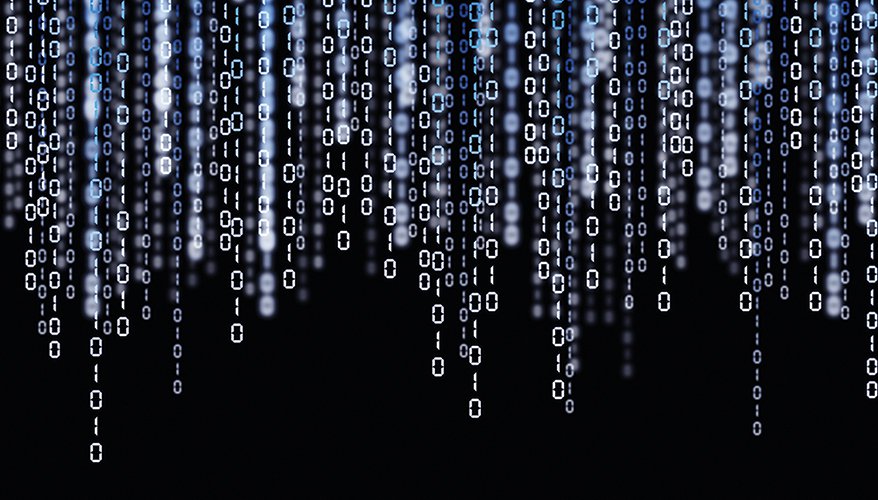 Illustration: Getty
In a major step forward for quantum technology, the Department of Energy's Argonne National Laboratory and the University of Chicago recently announced they had completed successful tests on what they call a "quantum loop," which serves as a precursor for what may one day be a national quantum internet.
While most are familiar with the zeroes and ones required for digital computing, quantum technology is the manipulation of neutrons, photons, electrons and protons to perform tasks. Scientists say the technology will have major implications across the board.
"We think this is the next wave," said Paul Dabbar, undersecretary for science at the Department of Energy.
Quantum technologies offer the United States three major potential applications, he said during a phone call with reporters. Those include computing, communications and sensing. All will be particularly meaningful for security.
During the quantum loop experiment, Argonne and the University of Chicago — working alongside an industry partner called Qubitekk — built a single photon source of entangled particles that was shot out into an existing fiber network in the Chicago suburbs on separate paths 26 miles in length, said David Awschalom, Argonne's senior scientist who also serves as the quantum information science group leader at the University of Chicago and director of the Chicago Quantum Exchange.
Once the photons returned, scientists studied their measurements to see how robustly they were entangled, he said.
"We want to make sure that those two photons are still entangled," he said. "We measure how carefully they are [entangled] and we're going to extend this from platform-to-platform as the basis for a national network."
The experiment was funded by the Energy Department's office of science.
The quantum loop effort is partially modeled on the Advanced Research Projects Agency Network, or ARPANET — which eventually led to the creation of the internet, Dabbar said.
The Defense Department in 1969 funded the initial four nodes of ARPANET, primarily in California. Over the next two decades, node by node, the internet was created, he said.
"Certainly, we're looking to start building nodes first around Chicago and then around New York and then elsewhere adding universities, labs and the commercial sector … somewhat similar to that," he said.
While ARPANET grew in an ad hoc, grassroots manner, leaders of the initiative are being very deliberate about how a future quantum network can be created, Dabbar said.
The Energy Department's "17 national labs that are literally coast-to-coast and border-to-border have a need from a science point-of-view to build these quantum networks, … exchanging quantum data," he said. "It's a long-term vision. It may take a decade or more. But we certainly hope it takes less than the 20 years that the internet took from the beginning to becoming national."
Paul Kearns, laboratory director at Argonne, said the quantum loop experiment was a major step forward because it took research from the lab and moved it into the real world with the underground testbed the group created.
"That really allows us to understand the temperature variations and how that might affect communications," he said. "It also allows us to understand the vibrations as we go under the interstate … at our expressway or a train track."
The next step is to create a two-way quantum link network from Argonne — which is located in Lemont, Illinois — to Fermi National Accelerator Laboratory in Batavia, Illinois, which will add another 30 miles or so to the network, going from 52 miles to 82 miles, Kearns added. That is expected to occur in April.
The Chicago area is an ideal location for the exchange because there is seamless interaction between local companies, the national labs and regional universities where all interested parties can leverage each other's strengths, Awschalom said.
Dabbar noted that the Department of Energy doesn't want the quantum loop to be restricted to only the 17 national labs that fall under its purview.
"It's a big footprint, but there's lot more to America than that," he said.
The department recently held a quantum internet blueprint session in New York City, which included senior researchers from a variety of universities including MIT, Yale and Caltech, Dabbar said.
Meanwhile, the quantum loop is a good way for the nation to lay the groundwork for a quantum workforce, Awschalom said.
"We need a workforce of designers and engineers and researchers that will understand, from a very intuitive way, quantum science and technology in ways that some of us still … [are grappling] with right now," he said. "We'll need thousands of these people."
Kearns added: "I've heard this described as an IQ gap in terms of our understanding of quantum physics and quantum technologies."
Now is the time for universities, in partnership with national labs and industry, to train not only students but current employees so they can pivot quickly toward quantum opportunities, Awschalom said.
Advancements in the quantum loop could create an extremely secure network that is far beyond anything the nation has right now, Dabbar said. That could "eliminate a lot of challenges around internet security that I think everyone is quite up to speed on," he said.
Awschalom noted that while the quantum loop team was able to announce successful large-scale entanglement, even more opportunities lie ahead.
"We believe shortly we will have large-scale teleportation," he said. "We hope this will attract some of the brightest students in the country to work in this discipline."
Topics: Robotics, Robotics and Autonomous Systems, Cyber, Cybersecurity