GOVERNMENT CONTRACTING INSIGHTS RESEARCH AND DEVELOPMENT
Pentagon to Evaluate Foreign Influence in R&D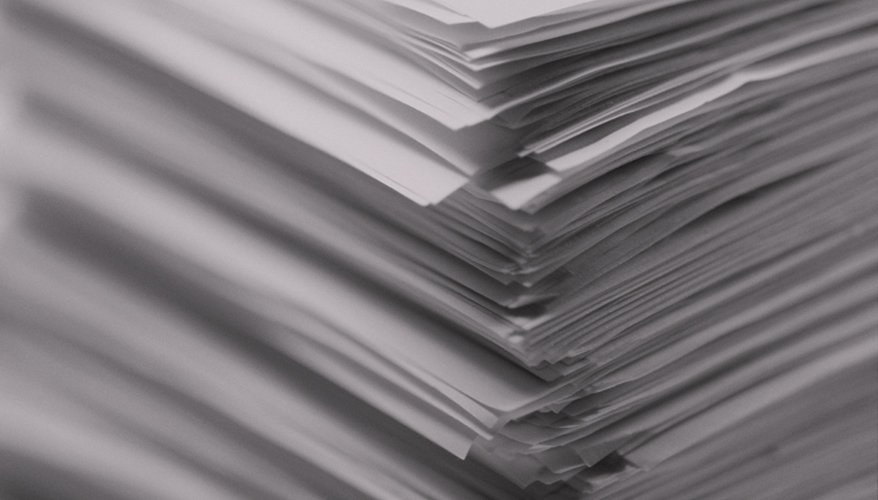 Photo: iStock
The Defense Department appears poised to join other agencies in scrutinizing ties between U.S.-funded researchers and non-U.S. organizations. However, whether the Pentagon will adopt a confrontational or constructive approach with respect to such relationships remains to be seen.
In January, the department's Office of Inspector General announced that it would begin evaluating whether the Office of the Undersecretary of Defense for Research and Engineering is monitoring and mitigating foreign influence in the department's research-and-development programs. Although the review initially will focus on potential weaknesses in internal agency procedures and safeguards, it seems destined to result in scrutiny of at least some defense R&D funding agreements — and conceivably even enforcement actions against individual researchers.
The evaluation is expected to begin with the Defense Advanced Research Projects Agency, the Defense Innovation Unit, the Missile Defense Agency and the office of the undersecretary of defense for intelligence. However, additional components of the department may be added as the evaluation proceeds. In addition, a number of federally funded research-and-development centers will be subject to review.
The announcement comes amid growing concerns that the U.S. advantage in scientific and technological innovation is declining due to advances by other countries that are at times the result of targeted efforts to appropriate U.S.-funded technology. The issue was highlighted in a 2018 Defense Innovation Unit report titled, "China's Technology Transfer Strategy: How Chinese Investments in Emerging Technology Enable a Strategic Competitor to Access the Crown Jewels of U.S. Innovation."
Based on this trend, components of the U.S. government began in 2018 to publicly highlight concerns about technology transfer strategies being pursued by other countries, including systematic investments in, and collaborations with, private organizations in the United States.
These concerns soon expanded to cover connections between other governments and recipients of U.S.-funded research-and-development agreements, with a focus on issues like dual appointments and the receipt of overlapping research funding. The National Institutes of Health began systematically reviewing undisclosed ties between its recipients and non-U.S. organizations, which has led to both a number of resignations from private organizations and allegations of U.S. government discrimination. The Defense Department and other agencies have also been pressed by lawmakers to explain how they are guarding against the perceived threat of foreign influence in U.S.-funded R&D.
To date, the Pentagon has largely remained above the fray enveloping other agencies like the National Institutes of Health, the Department of Energy and the National Science Foundation, each of which were recently called out in a Senate Permanent Select Committee on Investigations report, "Threats to the U.S. Research Enterprise: China's Talent Recruitment Plans," as allegedly being victims of misappropriations of funding and technology.
Last year, Energy Department laboratory staff were restricted from participating in the talent recruitment programs of other countries following a criminal enforcement action against a laboratory employee for lying to investigators about such ties. A number of National Institutes of Health and National Science Foundation researchers have also been subject to criminal enforcement actions, and the Florida House of Representatives is now pursuing its own investigation into foreign influence in overlapping federal- and state-funded R&D programs after a number of Florida-based researchers had their employment terminated upon discovery of undisclosed interests outside the United States.
The Defense Department took steps last year to implement a policy of requiring recipients of research-related grants and other forms of financial assistance to disclose additional information about support received from external sources. New directives were outlined in a March 2019 memo, "Actions for the Protection of Intellectual Property, Controlled Information, Key Personnel and Critical Technologies," by Undersecretary of Defense for Research and Engineering Michael Griffin.
In addition, a Pentagon task force established in 2018 to protect critical technology recently emphasized the need to review non-U.S. interests held by Defense Department-funded researchers. However, unlike other agencies, the department has yet to initiate a broad review of existing funding agreements or systematically pursue enforcement actions against individual researchers.
As a result, the inspector general's evaluation may represent an inflection point for the Pentagon. Like the National Institutes of Health, the Defense Department could in the near future begin to systematically review existing funding agreements and pursue enforcement actions against perceived noncompliance with outside interest reporting requirements. Alternatively, the Pentagon could establish a new framework for monitoring and safeguarding against unwanted foreign influence and clearly communicate its expectations to recipients on a forward-looking basis.
Given that these types of reporting requirements have historically been implemented through relatively vague guidance documents that are incorporated by reference into awards, the latter approach may allow the Defense Department to fairly address its legitimate concerns without losing the expertise of recipients and individual researchers who may not have previously appreciated the importance of these requirements.

Jennifer Plitsch is a partner and Brooke Stanley and Tyler Evans are associates at Covington & Burling LLP. Mike Wagner, a partner at the firm, contributed to this article.

Topics: