CORONAVIRUS NEWS: Pentagon Wants Defense Factories to Make Medical Supplies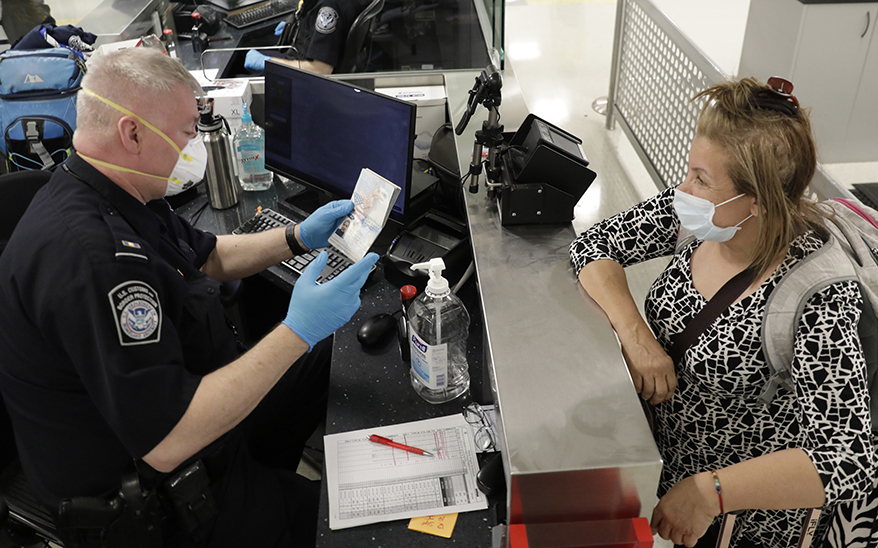 U.S. Customs and Border Protection Office photo by Glenn Fawcett
The Pentagon could use economic stimulus funding to boost production of critical medical gear for health-care workers battling the novel coronavirus pandemic, a defense official said March 26.
The Senate recently passed a $2.2 trillion stimulus package to try to shore up the economy, which included more than $10 billion for the Defense Department. As of press time, the legislation was still awaiting passage in the House. President Donald Trump is expected to sign it into law once it is passed by Congress.
The money could facilitate the implementation of the Defense Production Act authorities, which give the executive branch power to direct industry during times of war or national crisis. Title III authority provides the Pentagon a means to partner with industry to strengthen commercial domestic industrial base capabilities essential to national security.
"DoD is actively seeking economic stimulus injection opportunities from the defense industry for future Title III actions," Defense Department spokesman Lt. Col. Mike Andrews said in a statement. "Tangible examples include … looking for defense contractors who can convert their lines to producing medical equipment and supplies" including masks, gloves, robes and respirators.
Health experts are facing a potentially disastrous shortage of such items as the number of COVID-19 cases ramps up across the country. The disease has already spread to all 50 states.
"We continue to work closely with the defense industry to understand their ability to meet large-scale demands, and how [Defense Production Act] money can help," Andrews said.
The Pentagon wants to increase production rates for lines that are already manufacturing needed equipment, he noted.
"DoD is looking at all contracts and contractors where capacity is available, and we are below our acquisition objective and the money could be obligated and spent quickly to support the national emergency," he said.
Many businesses deemed non-essential have been shut down in an effort to keep workers home and contain the spread of the COVID-19 pathogen. The Defense Department is looking for opportunities to intervene in situations where a contractor has a common line between military and commercial products and the commercial products production was stopped due to COVID-19 protocols by state or local governments. Using stimulus money and Title III authorities, the Pentagon could potentially "fill" the line with military orders, Andrews noted.
"We will bolster U.S. suppliers who may have had commercial content which has not vanished," he added.
The Trump administration can also use Defense Production Act's Title I authorities to rate contracts and orders so government orders will have priority over commercial orders. The Department of Health and Human Services is in charge of leveraging that authority for health resources, according to Andrews.
Topics: Defense Department