CORONAVIRUS NEWS: Pentagon Takes Steps to Aid Industrial Base During COVID-19 Crisis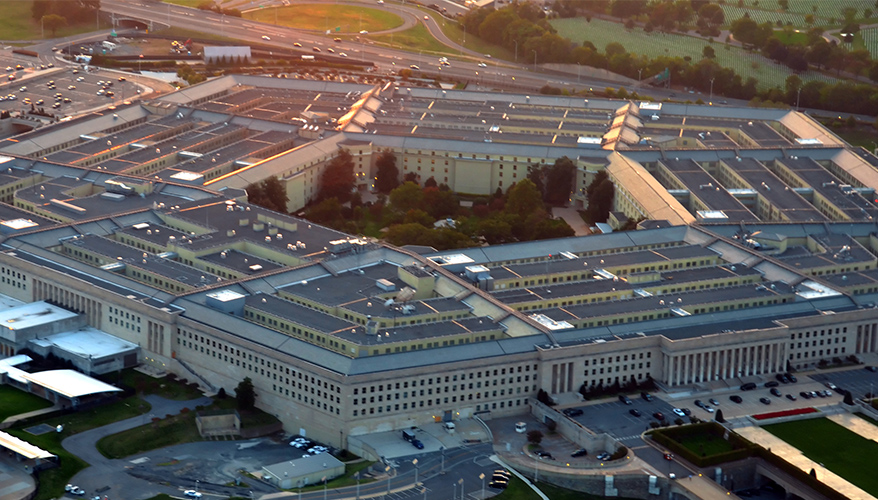 Photo: iStock
The Defense Department has taken several actions in recent days to mitigate the impact of the global coronavirus pandemic on the defense industrial base, and more could be on the way soon.
Industry trade groups such as the National Defense Industrial Association have asked the Pentagon and Congress to protect contractors, including small businesses, whose operations are affected by the spread of COVID-19 and government efforts to combat the disease.
In a March 19 letter to lawmakers, NDIA President and CEO Hawk Carlisle called for: accelerated payments, tax breaks and credits, and zero-interest loans in a timely fashion; exempting contractors, as appropriate, from state and local orders that restrict facility access for businesses; protecting contractors and their employees should the government close an organization's operations because of coronavirus; continuing to pay contractors as it will with government employees; and assuring contracting authorities will excuse delays, entitle vendors to equitable adjustment of a contract price, and pay contractors on time when vendors confront challenges caused by the pandemic.
"Cashflow is the life blood of companies and is necessary for them to pay their workforce, which, in turn, protects the economy at large," Carlisle said in a press release.
Last week Pentagon officials began holding daily talks with NDIA and other associations to provide updates on COVID-19 and solicit feedback on the impacts to the industrial base.
On March 20, Kim Herrington, director of Defense Pricing and Contracting, issued a Deviation on Progress Payments memo to acquisition officials across the department. It increased progress payment rates for contracts from 80 percent of cost to 90 percent for large businesses, and from 90 percent to 95 percent for small businesses.
"This is an important avenue where industry cash flow can be improved," Defense Department spokesman Lt. Col. Mike Andrews said in a March 22 statement announcing the move.
The Defense Contracting Management Agency "will work on mass modifications to contracts where applicable (vs one by one) using DCMA authorities. In addition, the department is accelerating payments through several means to prime contracts and directing prime contracts to expedite payments to subcontractors," he added.
Defense Contracting Management Agency leadership is working with the contracting workforce and Defense Finance and Accounting Services — which provides payment services to the Pentagon— to ensure invoices continue to be paid in a timely manner, Andrews said.
The Pentagon is also teaming with the Small Business Administration to use its small business emergency loan program to assist defense industry firms, he noted.
On March 20, as states and cities throughout the country were forcing non-essential businesses to close due to the coronavirus pandemic, Undersecretary of Defense for Acquisition and Sustainment Ellen Lord issued a memo to the defense industrial base saying the Department of Homeland Security had identified it as a critical infrastructure sector.
"Companies aligned with the essential critical infrastructure workforce definition are expected to maintain their normal work schedules," Lord said. "If your contract or subcontract supports the development, production, testing, fielding or sustainment of our weapon systems/software systems, or the infrastructure to support those activities, [your efforts] are considered critical infrastructure. If your efforts support manning, training, equipping, deploying, or supporting our military forces, your work is considered critical infrastructure."
Lord added that "everyone" should follow guidance from the Centers for Disease Control and Prevention as well as state and local government officials on methods to limit the spread of the novel coronavirus.
"We need your support and dedication in these trying times to ensure the security of this nation," Lord said. "I understand that this national emergency presents a challenge and we are dedicated to working closely with you to ensure the safety of the workforce and accomplishments of the national security mission."
NDIA praised the Pentagon's recent moves.
"Defense Department actions to address three key concerns of the defense industrial base amidst the COVID-19 virus outbreak have resulted from daily meetings last week with the National Defense Industrial Association, its fellow associations and the DoD," NDIA said in a March 23 press release, identifying the concerns as the ability of critical defense contractor workforce to keep working, to ensure cash flow to the defense industrial base, and to get standardized guidance out to industry.
"We'll continue to voice the issues the defense industrial base is facing and help the Office of the Secretary of Defense in crafting solutions," Carlisle said.
Andrews suggested additional actions are coming.
"The department is fully engaged with the interagency to leverage the Defense Production Act to help reinforce critical elements of the [defense industrial base]," he said. "It is especially important to understand that during this crisis the DIB is vulnerable to adversarial capital, we need to ensure companies stay in business without losing their technology. The department will be discussing this in more detail next week."
President Donald Trump last week said he was invoking the 1950 Defense Production Act, which gives the president the authority to issue directive to private industry to boost the supply of critical materials and items during a war or national emergency. As of press time, Trump did not appear to have used the law to issue any specific directives to industry to deal with the COVID-19 pandemic.
Topics: Defense Department