CORONAVIRUS NEWS: Army Scientists Working on Dozens of Potential Coronavirus Vaccines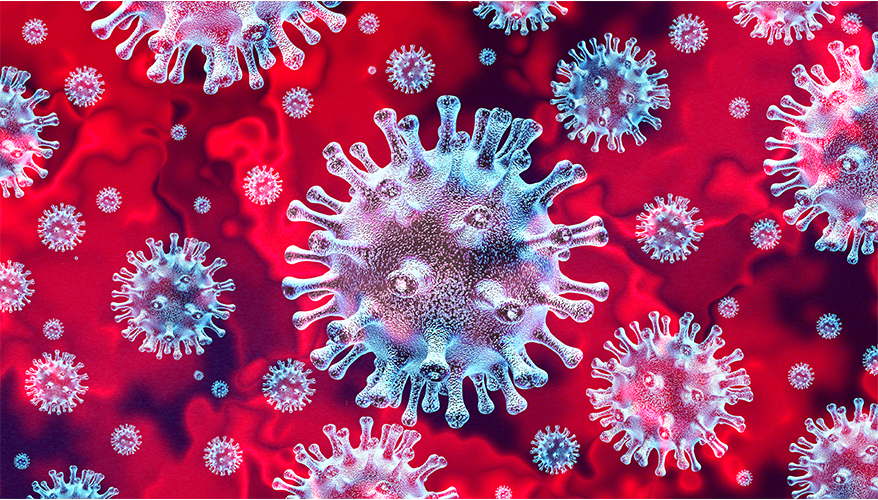 iStock image
Army medical experts are collaborating with other public and private organizations on two dozen potential vaccines to combat the novel coronavirus known as COVID-19, according to the service's top official.

The global pandemic has already claimed thousands of lives and has spread to all 50 states in the United States as well as the District of Columbia.

"Our organizations such as the Medical Research and Development Command are rapidly researching and experimenting with a vaccine," Army Secretary Ryan McCarthy told reporters during a Pentagon briefing March 20.

Scientists are currently conducting tests with small and large animal models. The Army is also collaborating with the private sector and other government organizations on five vaccine tracks with about two dozen candidates, some of which are heading toward human testing, he noted.

Meanwhile, service leaders are trying to protect their forces from the pandemic. The Army has 21 soldiers, six government civilians, 10 contractors and eight family members with confirmed cases, according to McCarthy.

The Army is taking a number of steps to mitigate the spread of the virus, including altering or canceling exercises and other day-to-day operations, social distancing, moving to online learning and recruiting as well as increasing COVID-19 testing capacity, he noted.

Army Chief of Staff Gen. James McConville praised the medical community for its efforts to combat the virus.

"We have about 190,000 soldiers [deployed] around the world, but the real heroes in this fight — it's going to be our doctors, our scientists, our nurses and our medical professionals," he said. "They're on the front line of this thing. … They're really getting after it and we will prevail."

More details about the Trump administration's plans to invoke provisions of the 1950 Defense Production Act to deal with the pandemic are expected soon, McCarthy suggested.

The law provides authorities to the president to take certain actions to ensure the supply of critical items during a time of war or domestic crisis. President Donald Trump has announced that he is invoking it to deal with COVID-19.

McCarthy said: "With respect to the Defense Production Act for medical supplies, those are conversations that are underway."

The authorities of the Defense Production Act are multi-faceted, he noted, and enable the government to order various manufacturers to supply certain materials or products that it needs.
"They're going through a lot of administrative work associated with that and you'll hear a lot more here soon," McCarthy said.

The Defense Department is also in talks with lawmakers and others about measures to mitigate the impact of coronavirus on the defense industrial base, McCarthy said.

Trade groups such as the National Defense Industrial Association are asking Congress to protect contractors, including small businesses, whose operations are affected by the COVID-19 pandemic and government efforts to combat the disease.

In a March 19 letter to lawmakers, NDIA President and CEO Hawk Carlisle called for: accelerated payments, tax breaks and credits, and zero-interest loans in a timely fashion; exempting contractors, as appropriate, from state and local orders that restrict facility access for businesses; protecting contractors and their employees should the government close an organization's operations because of coronavirus; continuing to pay contractors as it will with government employees; and assuring contracting authorities will excuse delays, entitle vendors to equitable adjustment of a contract price, and pay contractors on time when vendors confront challenges caused by the pandemic.

In declaring a national emergency to combat COVID-19, the Trump administration activated some protections to defense contractors as provided by the Federal Acquisition Regulation, Carlisle noted.

"However, it does not provide them protections for loss of pay due to delays caused by an epidemic or quarantine," Carlisle said in a press release, "nor does it protect them if the supply chain is impacted by a global crisis."

"Cashflow is the life blood of companies and is necessary for them to pay their workforce, which, in turn, protects the economy at large," he added.

During the Pentagon press briefing, McCarthy was asked about the pandemic's impact on the defense industry and manufacturing.

"We're working with the defense industrial base as well as Congress about the funding [needed], as well as just the increase of capability," he said. "That's everything from just procuring and continue the development of weapon systems that we have on contract. So how can you work out contractually [what happens in] some states that are not going back to work? … We're working through issues there and we'll have to work with states, potentially unions and others. So that's work that's ongoing."


Topics: Health Affairs, Defense Department