Survey: Navy Receives Low Marks from Industry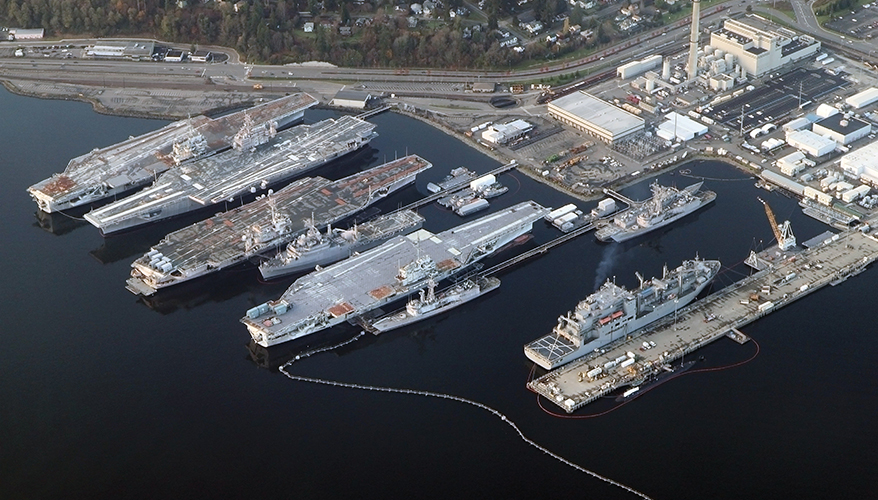 Navy photo
Many members of the defense industry find that the Navy is tough to do business with, according to a recent survey.
In October, the National Defense Industrial Association and Michigan State University conducted a study to examine industry partners' perception of working with the service.
Administrators received 1,226 responses, 56 percent of which were from executives who were currently or had formerly worked with the Navy, according to presentation materials.
In the survey, participants rated the department on multiple attributes such as profitability, clarity of interactions and joint problem solving. The service received scores in the lowest category available for 15 out of 21 attributes.
Out of those who had previously worked with the Navy, 45 percent said the best part about working with the service was the mission and the staff.
"Those who have never been suppliers to the Navy had consistently higher expectations of what was expected from the relationship," said Steven Melnyk, professor of operations and supply chain management at Michigan State.
Melnyk noted the work highlights the importance of maintaining supplier loyalty. A study by Bloomberg Law showed that the federal supply base shrunk by about 27 percent between fiscal years 2009 and 2018, amplifying the importance of maintaining a strong relationship, he said.
"That is a major concern to most companies because when your supply base shrinks … you're concerned about the people you're losing," he said.
A smaller supply base can also reduce product innovation and competition for contracts, he noted.
Survey respondents also had recommendations for improvement. Some included simplifying requests for proposals; providing proactive feedback and communication; and improving access to the correct points of contact, according to the presentation materials.
The Navy was very open to receiving feedback based on the results, Melnyk noted. To improve the relationship between the service and industry, survey administrators suggested taking short-, medium- and long-term steps to make the Navy a preferred customer. These focus on improving relationship management, communication flow, supplier commitment and transaction management.
"What we were doing is … trying to give them a way of dealing with the issues that had been raised in the survey," he said.
Topics: Navy News, Shipbuilding