BREAKING: Pentagon to Test-Fly New Hypersonic Glide Body This Year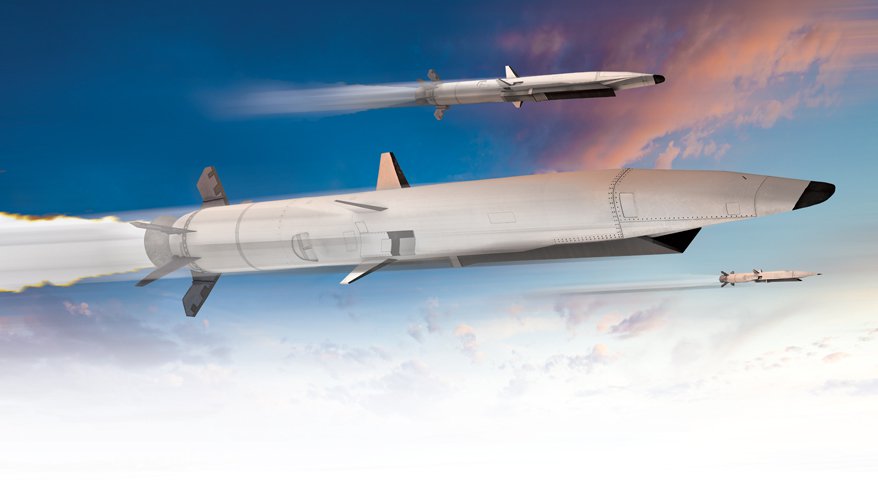 Turbosquid 3-D illustration
The Defense Department is on track to test a new common hypersonic glide body this year, a senior official said March 2.

Hypersonic weapons are the top research-and-development priority for Pentagon leaders, who hope to counter great power competitors Russia and China. The new missiles are expected to fly faster than Mach 5 and challenge enemy defensive systems with their speed and maneuverability.
Mike White, the Defense Department's assistant director for hypersonics, said the upcoming test is dubbed "flight experiment 2" and declined to provide specific testing dates.

"We're still doing flight experiments prior to transitioning to weapon system prototype testing," he told reporters March 2 at a Pentagon briefing. "There will be discovery … and we don't want that discovery to be associated with, 'Oh, we should have had better systems engineering rigor.' We want the discovery to be associated with the hard problem of hypersonic systems."

White also did not specify how the glide body will be tested, but noted that officials will examine "the ability of that glide body to be mission-consistent with a future weapon application." The system falls under the Navy's conventional prompt strike effort.

Officials have previously noted that four flight tests are slated for 2020, with a total of 40 planned over the next few years.

Several of the services are pursuing a hypersonics capability. The Army is working to develop a new long-range hypersonic weapon system, and the Air Force is pursuing the AGM-183 Air-launched Rapid Response Weapon hypersonic missile, also known as the ARRW or "Arrow."

White noted that the Air Force's recent announcement to cancel the hypersonic conventional strike weapon program, also known as HCSW or "Hacksaw," in favor of ARRW was a budget-driven decision.

"We need to place our bet now, and then we'll wrap Hacksaw up, put it on the shelf and be able to pull it off if we need it" later, he said. "But we want to focus our energy on Arrow to make sure that's successful."

The Air Force has been leveraging information from the Defense Advanced Research Projects Agency's tactical boost glide program, noted Mark Lewis, the Pentagon's director of defense research and engineering for modernization. Information from DARPA's effort may also be used by the other services, he said.

"We've got really good connectivity now between DARPA and the Air Force to make sure they're working hand in glove," he said. "DARPA understands the importance of what they're doing and how it factors into the Air Force activities."

Additionally, the Defense Department is examining the hypersonics industrial base to see if it is prepared to produce systems at high quantities, Lewis said.

"There are a lot of moving parts to that," he said. "We're obviously in a position now to develop the concepts. We've developed the prototypes. But producing at scale is a different proposition."

Part of this plan includes putting together a university consortium that will bring in "non-traditional players" who can assist in areas such as guidance, navigation and control, and material development, he noted.
Topics: Emerging Technologies