JUST IN: Coronavirus Threatens Defense Supply Chain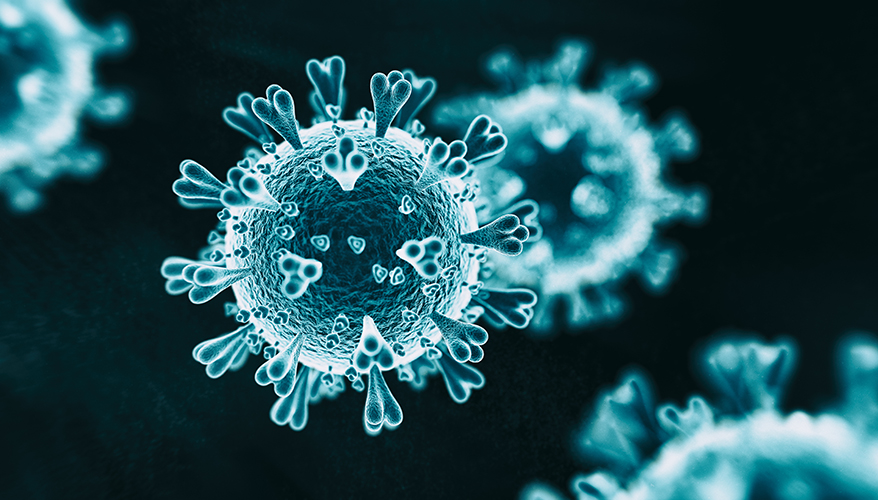 iStock rendering
The ongoing global coronavirus outbreak could threaten the United States' defense supply chain, a key lawmaker warned March 2.
More than 3,000 people have already died from the virus worldwide, with thousands more infected, most of them in China where the new bug emerged in December. The outbreak has led to quarantine efforts and work stoppages in China, which supplies key components for U.S. military equipment such as rare earths and microelectronics.
Rep. Mac Thornberry, R-Texas, said the novel coronavirus, also known as COVID-19, could potentially be disruptive for the Pentagon.
"It's not just civilian businesses that are dependent upon products and components that come from China," said Thornberry, the ranking member on the House Armed Services Committee, during remarks at the Brookings Institution in Washington, D.C. "To the extent … economic commerce is threatened, then of course it could relate to defense weapons and equipment."
The predicament should spur the United States to reduce its dependence on China, he said.
"Obviously we want to get coronavirus contained [and] eliminated as fast as we can, but maybe we can also take this opportunity to use it as a wakeup call that being so dependent — whether you're talking about military equipment or you're talking about pharmaceutical components or whatever it is you're talking about — being that dependent upon one country is not a good and healthy thing and we need to diversify our suppliers," he said.
The pathogen has also spread beyond China to a number of other countries including South Korea, Italy, Iran and the United States.
In the past, the U.S. military has sometimes been used to help combat disease outbreaks, including in 2014 when Army personnel were deployed to Africa to assist with the international response to the spread of the Ebola virus.
"The military has unique capabilities that sometimes have to be brought to bear in trying to contain a dangerous … virus or biological element," Thornberry said.
"That does not mean that the military should be on the front lines," he added. "One of my concerns is over the years, other elements of government have somewhat atrophied in a way so that we all automatically turn to the military to go solve problems. And I think we put them in a hard place."
A number of Americans who are potentially infected with the coronavirus have been quarantined on military bases in the United States and put under observation, although other agencies such as the Department of Health and Human Services are taking the lead in dealing with the threat.
"It's not going to be primarily up to the military to contain," Thornberry said.
Overseas, the Defense Department has taken steps to protect U.S. troops, including restricting access to bases in places like South Korea.
For the past six weeks, top military officials have taken part in daily working group meetings to address concerns over the spread of the disease, Secretary of Defense Mark Esper said during a press briefing at the Pentagon March 2.
"As a result, we've issued a variety of memorandums and directives advising the force on how to deal with coronavirus," Esper said. "At the end of the last week, I did a deep dive with DoD civilian and military leadership, including all the service secretaries ... to ensure the entire department is equipped for all scenarios short- and long-term, domestic and international."
Meanwhile, commanders of affected geographic combatant commands have been given "all the authority they need" to provide specific guidance to their troops as the outbreak evolves, Esper said.
Officials are also concerned about the virus impacting ongoing military operations and exercises around the world, Chairman of the Joint Chiefs of Staff Gen. Mark Milley said.
"The overall broad impact to the uniformed U.S. military is very, very minimal. It's not to say it's zero, but it's very, very minimal," he told reporters. "We have, however, modified some of the exercises on the Korean Peninsula."
The chairman of South Korea's Joint Chiefs of Staff requested that a joint U.S.-South Korea military exercise be postponed due to the virus, Milley confirmed.
"We're taking a look at some other exercises to see if they need to be modified or changed," he added.
Meanwhile, the Defense Department's research labs are working in conjunction with other agencies, such as the Department of Health and Human Services, to create a vaccine, Milley said.
Esper said the military is also continually testing U.S. troops in South Korea to ensure they haven't contracted the virus.
Topics: Defense Contracting, Defense Department