CORONAVIRUS NEWS: Tips for Contractors Navigating COVID-19 Pandemic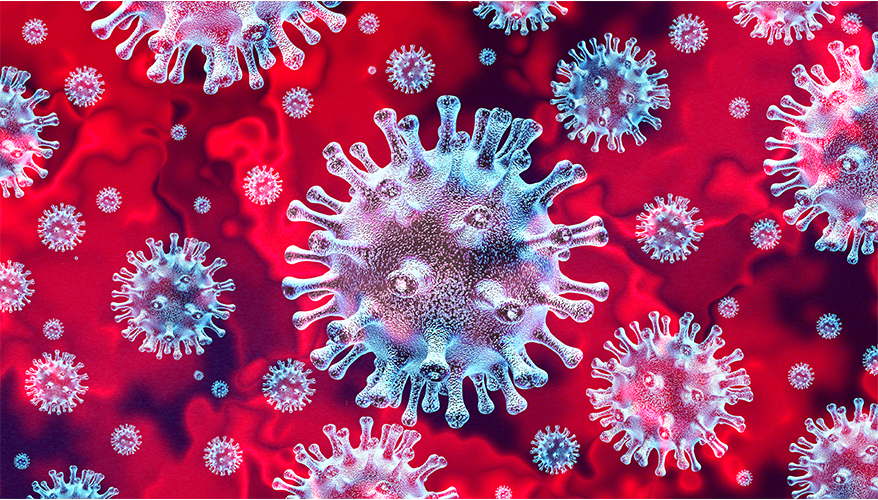 iStock image
As the U.S. government works to mitigate the devastating public health and economic ramifications of the novel coronavirus, federal contractors should be on alert for potential restrictions from state and local governments and guidance from their customers, lawyers from the firm Morrison & Foerster said March 19.

So far, few areas around the United States are under mandatory lockdowns as officials work to address the rising number of people infected with the deadly pathogen, known as COVID-19. Beyond restricting access to bars and restaurants, many state and local governments have only implemented recommendations about how many individuals can gather in one location.

However, companies with federal government contracts must be mindful of new rules and orders that may emerge as they work to complete their obligations, said J. Alex Ward, co-chair of Morrison & Foerster's government contracts and public procurement practice.
"Every jurisdiction is a little bit different and it's important to read those orders very closely to see A: whether they're mandatory; … B: whether they apply generally to all businesses or more narrowly to things like bars and restaurants; and then C: whether there are exceptions for essential government functions," he said during a webinar titled, "COVID-19/Coronavirus Webinar Series: Concerns for Government Contractors."

If those orders are mandatory and apply broadly, it is possible that they may conflict with a company's contractual requirements, which is an issue Morrison & Foerster has seen arise for some contractors in the past 24 to 48 hours, Ward noted.

Companies should check their contracts to see whether they contain the Defense Federal Acquisition Regulation Supplement Clause 252.237-7023, which says a government customer can require a company to perform mission essential functions, he said.

No company should assume that because they have a federal contract they can ignore state or local requirements, Ward cautioned.
"While federal law is the supreme law of the land and can preempt state and local laws and restrictions, there actually is a presumption against preemption in the absence of a very clear and manifest intent by Congress," he explained.
Firms may need to reach out to relevant local and state officials to understand the applicability of their orders. This issue is already being confronted in San Francisco, where the city government has issued a shelter-in-place order, he noted.

"At first blush reading that order, it does not appear to provide any exception for federal contractor operations," Ward said. "But we have seen some informal guidance from San Francisco indicating that military contractors are considered essential for essential government services for purposes of the order, and therefore can continue their operations."

In addition to seeking guidance from state and local governments, companies should also reach out to their federal government customers to ensure that they consider the work the firm is doing to be necessary and essential, he added.

For contractors that find that they are unable to comply with contractual schedules and delivery deadlines because of a state or local order, or because the coronavirus has created insurmountable obstacles, there are protections built into the Federal Acquisition Regulation, Ward said.

For cost reimbursement contracts, FAR 52.249-14 provides that a contractor cannot be found in default as a result of causes beyond its control and without its fault or negligence, he explained. Epidemics and quarantines are specifically enumerated as examples of the type of cause that's beyond the control of the contractor.
However, that is not the end of the story. According to a robust body of case law, even when there is an epidemic situation, a company cannot simply assume that it is entitled to an excusable delay, he said. "You have to show that you have attempted to mitigate or avoid the situation if you can," Ward noted. "If there are ways to work around the epidemic or the quarantine or the shelter-in-place [order], you should be trying to put those in place. If it's not possible to do that, you need to show what the precise impacts are."

It is not enough to simply say COVID-19 exists and it is a serious health concern. "Those are all true, [and] those are necessary to making your excusable delay case, but they're not sufficient," Ward said. "You need to go further ... and not just identify, but track and document the specific impacts on your performance."

For fixed-price contracts, the legal framework is similar to cost reimbursement contracts, he said.

"Your protection there is that if you are terminated for default, it will be converted to a termination for convenience, assuming that you can prove an excusable delay. ... And as a result of that you are not responsible for any excess procurement costs the government may incur by going elsewhere to procure the goods or services that you are unable to provide," he said.

Ward noted that in an excusable delay scenario, contracting officers are required to set a new schedule and it must reasonable.

"How do you do that in a situation like this where none of us sitting here today really knows how long the situation is going to continue?" he said. "When the end date of an excusable delay ... is unknown, the contracting officer may have to wait to establish a new schedule. And contracting officers are not going to like that, but that is the law."

As contractors face challenges because of the coronavirus, communication is essential, Ward said.

"It's even more important than usual to keep those lines of communication open," he said. "For example, when you do get yourself into a situation that constitutes an excusable delay, you are required under the clauses to notify the contracting officer as soon as reasonably possible."

Less formal communication to ensure that customers understand a contractor's situation is also important, he noted. However, while picking up the phone and talking can be useful, creating a paper trail is crucial, he added.

"You need to have a specific, detailed and persistent paper trail showing that you've made a request for extension if necessary," he said.

Negotiated schedule adjustments are the preferred path, Ward advised.

"In this environment we hope and expect contractors and the government will pull together," he said. "We strongly recommend trying to work this out ... in a collaborative way."

Companies should also be mindful of their supply chains, he noted. A firm may have sufficient facilities, but that doesn't matter if it doesn't have the parts and components for its production lines.

"Make sure that you're aware of any restrictions in your contract on approvals that you may need for alternative sources," Ward said. "You may have alternative sources available, but make sure that your contract allows you to use them."
Topics: Defense Contracting