JUST IN: Defense Innovation Unit to Sponsor Computer Vision Prize Challenge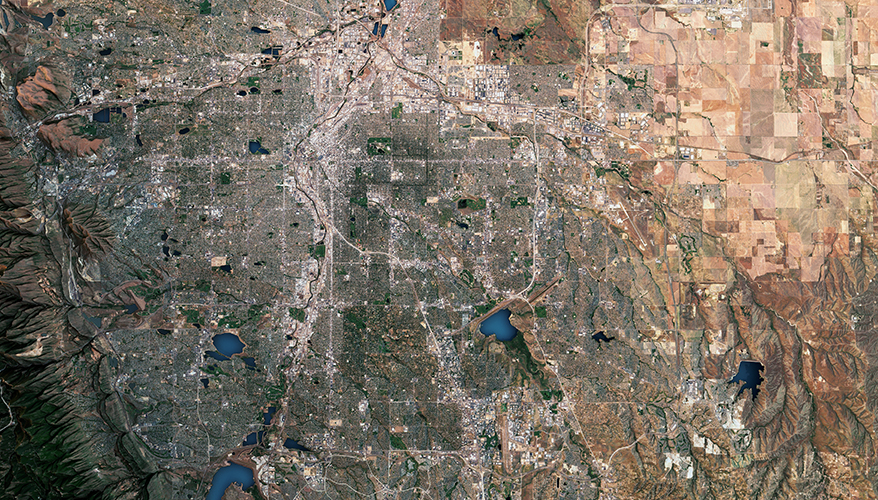 iStock image
HONOLULU, Hawaii — The Pentagon's Defense Innovation Unit is preparing to launch another industry competition to boost computer vision technology that could aid disaster relief efforts, a top official said March 11.

DIU was launched in 2015 by then-Secretary of Defense Ash Carter to bridge the gap between the military and the nation's commercial tech hubs. It is headquartered in Mountain View, California, in Silicon Valley, with additional outposts in Austin, Texas, Boston and the Pentagon.

Last fall the organization wrapped up its xView2 Challenge, which sought to automate post-disaster damage assessment by leveraging artificial intelligence and machine learning. Participants were asked to develop computer vision algorithms that could speed up analysis of satellite and aerial imagery by localizing and categorizing various types of building damage caused by natural disasters, according to DIU.

"This was using AI/ML for humanitarian assistance and disaster relief, and what it boils down to is essentially [using] algorithms for change analysis," said Mike Madsen, DIU's director of strategic engagement.

"This increases the ability to cycle through the [observation and decision-making] loop and increases the efficiency of the human-machine interface to be able to find areas that need assistance more rapidly," he explained during remarks at the Pacific Operational Science and Technology (POST) Conference in Honolulu, Hawaii.

The annual event is hosted by the National Defense Industrial Association and U.S. Indo-Pacific Command. It brings together top officials from the Defense Department, foreign governments and industry, for unclassified and classified presentations and meetings to discuss critical technologies and other initiatives.

Artificial intelligence and machine learning are on the top of the list of technology focus areas for the Defense Innovation Unit. The others are autonomy, cyber, human systems and commercial space.

"We think those are the areas that are undergoing the greatest rate of change in the commercial sector," Madsen said.

Prize competitions have become an increasingly popular tool for the Defense Department to tap into innovation and bring nontraditional players into the fold.

The xView2 Challenge stemmed from a problem facing emergency responders: post-disaster damage assessment creates an "analytical bottleneck," according to Madsen's presentation slides.

To come up with a solution, DIU released a large data set that included high-resolution satellite imagery annotated with building locations before and after natural disasters, and started using prize competitions to source object detection algorithms that automate damage assessment.

The data set included 700,000 building annotations across 5,000 square kilometers of imagery from 15 countries, according to DIU. Imagery included damage from wildfires, landslides, dam collapses, volcanic eruptions, earthquakes/tsunamis, wind and flooding.

Participants battled for a share of the $150,000 in prize money.

DIU attracted 3,500 competitors and about 2,000 submissions, according to Madsen. The top submission was 266 percent better than the government baseline algorithm, he said.

The computer vision technology was used late last year and this year to combat bushfires that ravaged Australia, he noted.

Government partners on the xView2 Challenge included the Federal Emergency Management Agency, NASA, the Pentagon's Joint Artificial Intelligence Center, the National Geospatial-Intelligence Agency, the California Governor's Office of Emergency Services, Cal Fire and the California National Guard.

California has been hard hit by wildfires in recent years.

The xView2 Challenge built upon the xView1 Challenge, which sought out computer vision algorithms to locate and identify distinct objects on the ground useful to first responders, according to DIU.

Madsen said an xView3 Challenge will likely be launched in the near term, and interested parties should keep an eye on the DIU website for an announcement with details.
Topics: Defense Department