Coronavirus: Military 'Buying Time' Until Countermeasures Ready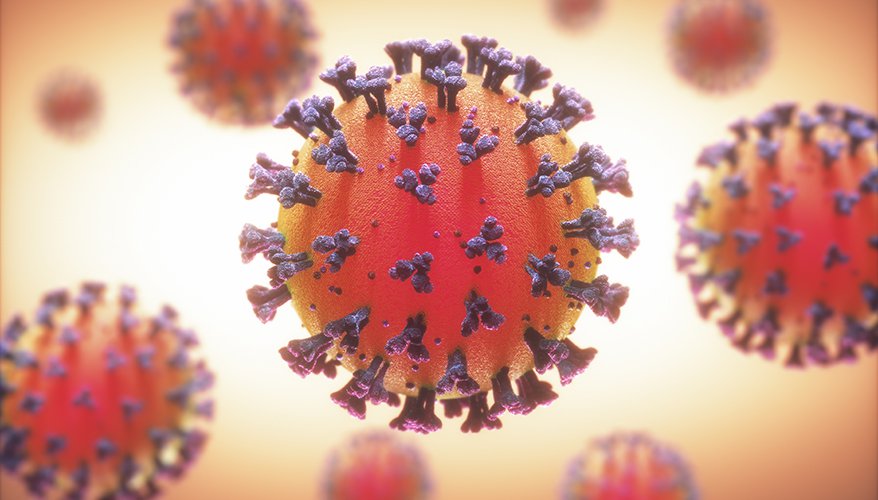 iStock illustration
HONOLULU, Hawaii — The Defense Department is trying to slow the spread of the novel coronavirus to buy time until effective countermeasures have been developed, the command surgeon of Indo-Pacific Command said March 11.

The pathogen, also known as COVID-19, has already killed more than 3,000 people globally and infected at least 120,000 individuals. The World Health Organization has declared the outbreak to be a global pandemic.

Experts believe the crisis could get worse and continue for an extended period of time.

"We're very early in this process," Rear Adm. Louis Tripoli said at the Pacific Operational Science and Technology (POST) Conference in Honolulu, Hawaii. "If this were World War II, the phase that we're in right now would be somewhere around 1942 or 1943. We don't know what's going to happen in '44 or '45, but we have a pretty good idea as to how we want it to go."

The annual POST confab, hosted by the National Defense Industrial Association and INDOPACOM, brings together top officials from government and industry for unclassified and classified presentations and meetings to discuss military capabilities and other key initiatives.

The Defense Department had already been planning for potential pandemics and bio threats long before the coronavirus outbreak, and has worked with a number of partner nations to build readiness to detect and respond to such threats, Tripoli noted. It has also developed concepts of operations for combating pandemics and emerging infectious diseases and has a specific plan for dealing with the coronavirus.

"This health plan has turned out to be a good set of directions as to what to do and how to do it," he said. "No plan survives first contact, but this plan is actually doing pretty well."

The operating concept includes several phases: prepare; protect; mitigate; respond; stabilize; and transition and recovery.

"We're in phase two, which is the 'mitigate' phase," Tripoli said of efforts to combat the coronavirus. "You don't really get to the 'respond' phase until you have some effective countermeasures."

Experts at the Walter Reed Army Institute of Research and U.S. Army Medical Research and Development Command are trying to develop preventative measures and treatments against the disease. Civilian agencies are also working on solutions.

Protecting servicemembers and their families is a top priority, Tripoli noted. Restriction of movement, self-monitoring, teleworking, quarantine or isolation of individuals infected or believed to be infected are actions that are being taken to slow the spread of the virus.

"There's a lot of research going on right now with regards to effective countermeasures for this particular outbreak," he said. "What we're doing right now is we're containing it as best we can.

"The containment strategy recognizes that what you're doing is you're buying time," he added. "By locking things down … you interfere with the natural progression of the virus, so that instead of having this steep curve of infection, you flatten that curve out. That allows you time to develop countermeasures" and deploy resources.

There are tens of thousands of U.S. troops stationed in South Korea, but thus far only one is known to have been infected, he noted.

"That servicemember has been well taken care of," Tripoli said.

However, the military can't just bunker down until the pandemic ends. It must balance force protection priorities with the need to be prepared to conduct military operations and defend the homeland, he noted.

"We're taking every reasonable measure to try to keep from going somewhere that we may not necessarily have to go today," Tripoli said. "At the same time, we are maintaining the readiness of the force so … if something were to happen where we needed to intervene through a conflict or some other emergency, the forces will still be there."

The first known outbreak of the virus occurred in China's Hubei province. Some observers of the global pandemic have speculated that the virus originated in a Chinese bioweapons lab. Tripoli shot down the theory that the disease is manmade.

"There's no evidence of that," he said. Reports indicate that it most likely originated from an animal and then spread to humans, he noted. "This is not an uncommon thing where germs jump from one species to another."

National Defense asked Tripoli how long he expected the global pandemic to last.

"I don't know," he replied. "For planning purposes, we're going to assume that it's going to go on longer than we would like it to and it's going to take some time to get to the right countermeasures."

Health experts and others need to learn lessons from the coronavirus crisis so that they are better prepared the next time there is a major outbreak of an infectious disease, he said.

"We need to all work together to beat this thing and to figure out how to beat the next one, because there will be a next one," Tripoli warned.
Topics: Defense Department, Health Affairs