WEB EXCLUSIVE: Hypersonics, AI Top Indo-Pacific Command's Tech Wishlist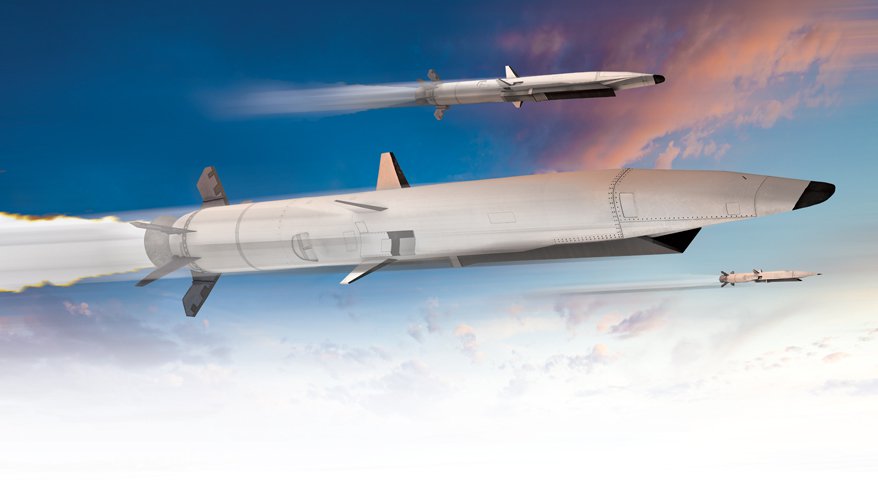 Turbosquid 3-D illustration
HONOLULU, Hawaii —
U.S. Indo-Pacific Command has a list of cutting edge capabilities that it aims to acquire to stay ahead of peer competitors such as China, according to a senior official.
At the top of the list is hypersonic weapons that can travel at speeds of Mach 5 or faster and are highly maneuverable.
"Hypersonic missiles are a key military capability because we can reach out and launch these things from thousands of kilometers and hit their targets within a few feet," said George Kailiwai III, director of requirements and resources J8, at INDOPACOM.
"We like to say that with hypersonic missiles, speed kills," he added during remarks at the Pacific Operational Science and Technology (POST) Conference in Honolulu, Hawaii, March 10. "Their high speed also makes them extraordinarily survivable because it is so hard to shoot down, and that's why the United States as well as Australia are aggressively pursuing this technology."
The POST Conference is an annual confab hosted by the National Defense Industrial Association and INDOPACOM. It brings together top officials from the Defense Department, foreign governments and industry, for unclassified and classified presentations and meetings to discuss military capabilities and other key initiatives.
The United States and Australia recently wrapped up a joint 10-year hypersonics research program known as HI-FIRE, which includes flight tests that yielded "troves of data" to advance the allies' knowledge of the technology, Kailiwai noted.
Artificial intelligence and machine learning are second on the list. The technology uses algorithms to analyze information, make judgments about that information and then provide recommendations.
"Artificial intelligence is important because the speed of information and information processing enables my organization to make decisions faster than our adversaries," he said. "Through AI and ML we're be able to discern the most critical information for the wheat or the background noise for the chaff."
The capability can also enable autonomous and unmanned platforms, which are also highly sought.
INDOPACOM is also keen on directed energy weapons, including lasers and high powered microwaves. Lasers travel at the speed of light, making them difficult to outrun. Additionally, radiation from high powered microwaves, can also deny, disrupt, or degrade the functionality of a wide range of military equipment, he noted.
The weapons would also provide deep magazines that allows U.S. forces to fire an almost unlimited number of shots, he said. INDOPACOM is exploring concepts of operations for employing the capabilities.
Fully networked command, control and communications, or FNC3, are also critical, Kailiwai said.
"This encompasses the capability to acquire, process and disseminate information to our military force elements," he said. "FNC technology provides a robust path towards redundant and resilient communications networks to link U.S. military forces with the forces of our allies and partners, with sufficient protection against adversaries who would attempt to deny us the ability to command and control and communicate."
INDOPACOM has a project known as Sea Vision that falls into the FNC3 category, he noted.
"Sea Vision is a capability that creates a regional maritime picture," he explained.
Although the U.S. government owns the capability, it makes it available to allies and partners and they help provide data to enable situational awareness, Kailiwai noted. Participating countries in the INDOPACOM area of responsibility includes Indonesia, the Philippines, Thailand and Malaysia.
Meanwhile, the command is eyeing developments in quantum science, which could offer major improvements in computing, cryptography, communications, and precision navigation and timing, he said. "We're very interested in the military applications."
Other technologies of interest include offensive and defensive space and cyber capabilities, missile defense, microelectronics and bio technology, Kailiwai said.
Topics: Emerging Technologies