BREAKING: Bigger Cuts to Come in Marine Corps Budget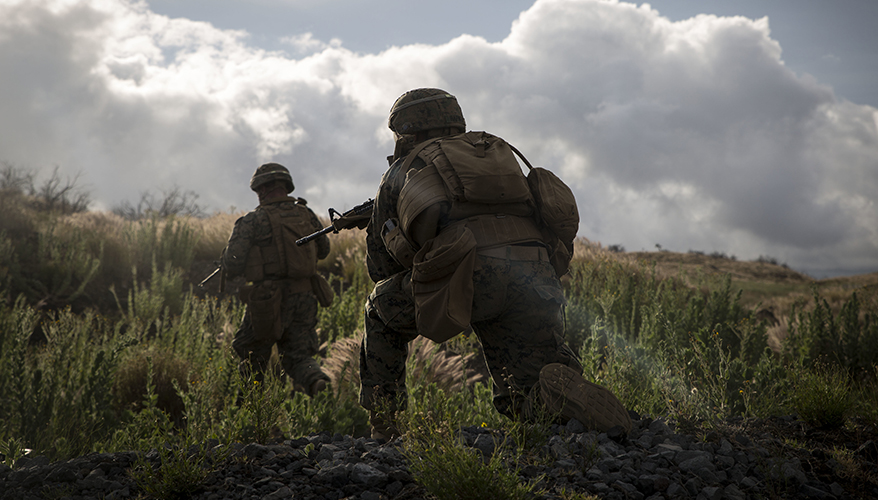 Marine Corps photo by Lance Cpl. Adam Montera
Future budget requests beginning in fiscal year 2022 will have major force structure changes for the Marine Corps, said the service's commandant March 10.

In President Donald Trump's fiscal year 2021 request — which was released in February — there were no large changes, Gen. David Berger said during remarks at the Center for a New American Security in Washington, D.C. "You'll see a few things in this budget that give you a window into the direction that we're headed. Next year, the year after that, the year after that, [there will be] much more fundamental changes, in terms of … getting rid of some things that are legacy and investing in things that we don't have right now."
Marine Corps leaders are currently working on the service's new 2030 force structure plan that will focus on how the service can reorganize to become more mobile and expeditionary. So far, the Marine Corps has not received any pushback from Congress on the plan, Berger noted. Lawmakers have recognized that "it's good that a service recognized the need for fundamental change," he said.

To become more mobile, the service will need to cut down on personnel, he said. The fiscal year 2021 budget request reduces the service's funding by $1.4 billion and shrinks the active duty force.
Berger said the service needs to "contract the Marine Corps to some degree — we're not sure exactly how much." If approved by Congress, the service would be reduced by about 2,300 Marines in 2021 relative to this year.
"We're large right now compared to where, historically, we've been," he said. The service doesn't own massively expensive ships, rather "we own people, that's where our money is."
The service plans to put money toward efforts such as long-range precision fires, he noted.

The service's 2030 plan is favorable because it allows the Marine Corps to make changes along the way and ensure that it is not "going off a cliff," he noted. Berger said in December that the service plans to divest "big, heavy things" that it cannot afford to maintain.
"If we're going to adjust the number of something we're going to buy or field that may be next year, it may be seven years from now," Berger said.

Meanwhile, Chairman of the Joint Chiefs of Staff Gen. Mark Milley is working on a new joint warfighting concept, which is slated for completion this year. Berger said this is likely to see changes over time as each service adjusts its own warfighting concepts.

"I think that will morph … over time, because the service doctrines, their concepts are moving," he said. "There are great parts of each one that you don't want to lose along the way."

For the Navy and Marine Corps, they must ensure that they focus on concepts such as distributed maritime operations, littoral operations in a contested environment and expeditionary advanced base operations, he said.

"They provide a solution to how do you counter China," he said. "How do you deter China? ... You don't want to arrest [these efforts] and you don't want to retard them, but now you've got to absolutely stitch them together into a joint construct."
Topics: Budget, Marine Corps News