JUST IN: Army Catching Up With Industry on 3D Printing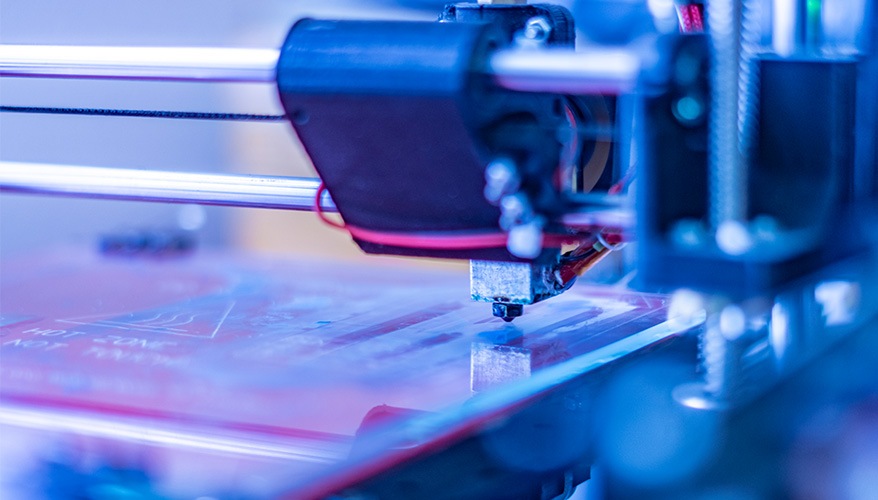 Photo: iStock
The Army's push to incorporate additive manufacturing technologies into its supply chain is making progress, according to a top service official.
"Three years ago when I started on this adventure, I would tell you that industry was way ahead of us," said Gen. Gus Perna, head of Army Materiel Command. "My personal opinion is that the United States Army — based on support from Army senior leaders — has caught up."
The service has been pushing to adopt 3D printing to create equipment parts quickly. Last year, Army Secretary Ryan McCarthy issued a memorandum detailing how the service plans to pursue the capability.
It wants to be able to deliver parts on demand rather than mimic industry's manufacturing processes, Perna told reporters Feb. 4 during a breakfast in Washington, D.C.
"I don't want their supply chain," he said. "I don't want to replicate it. I want to be able to influence and react to readiness drivers that are needed on the battlefield in timely manners" and meet surge requirements using additive manufacturing, he added.
A key part of this effort will be obtaining the intellectual property for repair parts, he noted.
"The days of 'Hey, we made this truck for you, we own all the intellectual property' — that needs to go away," he said. "I just need the government purpose rights, the rights to produce capability for the equipment that we bought."
Perna said the service's new 3D-printing hub at Rock Island Arsenal, Illinois, will serve as the foundation for the Army's additive manufacturing enterprise. The facility reached initial operating capability in May of last year and is slated for full operating capability in 2021. Selected work will be carried out by depots, other arsenals and manufacturing plants.
The Army is also conducting limited testing at the division level to see how the capability can be used tactically. The service wants to have machines prepped to provide parts for equipment that breaks down regularly, he noted.
"I want to know how it's going to be used out in the battlefield," he said. "I don't want to send million-dollar capability out there to make door handles or replica coins or ashtrays. I want to lead us through this."
The next step is to create the "digital thread," which will help connect the depots, arsenals and Army units so that they can securely pass around drawings for equipment and parts. The service is working with academia on this technology, Perna noted.
"I've got a group of people going to a university right now because I think they have the solution to my digital thread," he said without identifying the school. "I am dogpiling. I'm sending contracting folks up there, acquisition folks up there. … I'm sliding pizzas under the door until they have a solution."
Topics: Advanced Manufacturing