U.S., Allies Bolstering Electronic Warfare Systems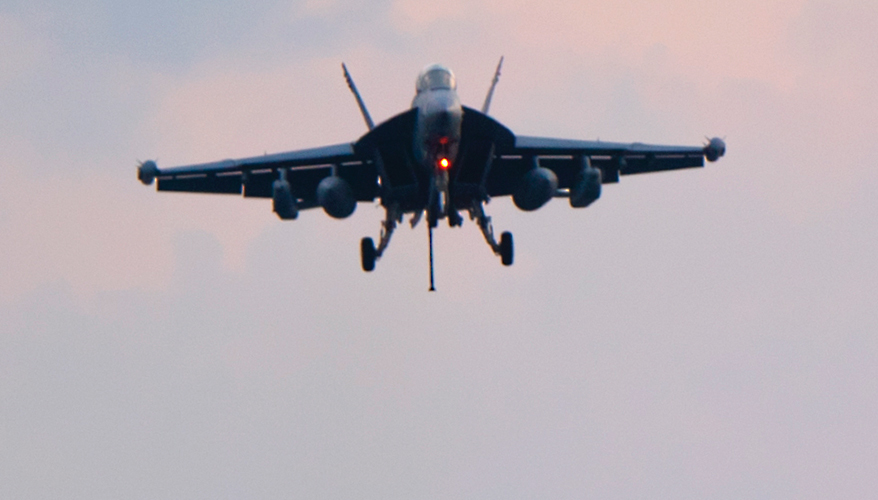 EA-18G Growler
Navy photo
The global military airborne electronic warfare market offers major opportunities for equipment manufacturers as countries respond to growing threats, according to a recent report from Frost & Sullivan.
The study titled, "Global Military Airborne Electronic Warfare Market, Forecast to 2028," projects $30.8 billion in revenue for contractors between 2018 and the latter part of this decade. About $21 billion of that will come from planned future procurements of EW systems.
The investments are a response to weapons modernization by advanced adversaries, said Brad Curran, a senior aerospace and defense industry analyst at Frost & Sullivan.
There is a new generation of enemy missiles with extended ranges that are better able to survive jamming, he told National Defense.
"Our near-peer adversaries have really moved the ball forward with their capability for anti-aircraft and anti-ship missiles," he said. "We've got some catching up to do."
A number of initiatives are underway to address the threat, including ensuring Navy EA-18G Growlers have the most up-to-date software and jamming capability, Curran noted.
Last year, Northrop Grumman received $1.2 billion in new contracts for electronic warfare systems including an airborne next-generation jammer, according to Curran. Raytheon and Lockheed Martin are other primes that are heavily involved in developing EW technology.
The United States is expected to lead the way in electronic warfare spending over the forecast period, but European allies and partners are also beefing up their defenses.
"Norway, Sweden, Finland — they're also very concerned about air and naval deployments by Russia," Curran said. "They're really stepping up their electronic warfare as well. So you've got companies like Saab and Kongsberg and others that have really helped to improve that capability."
In the Asia-Pacific, countries like Japan, South Korea and Australia are also investing.
"With the … farther offshore naval and air capability that the Chinese are developing, those countries are also very, very interested in advancing their electronic warfare capability," Curran said.
In the Middle East, Israel is another major player in the market, he added.
Foreign partners keep a close eye on U.S. military modernization and the systems the Pentagon is buying. That opens up opportunities for foreign military sales, he noted.
"When we talk about those other big global players, or at least wealthy countries … that will upgrade their systems, in most cases they're going to follow and trace" their U.S. ally, Curran said.
Topics: Electronics, Warfare, Air Force News