AIR WARFARE SYMPOSIUM NEWS: Reintroducing Turkey to F-35 Program Would Pose Challenges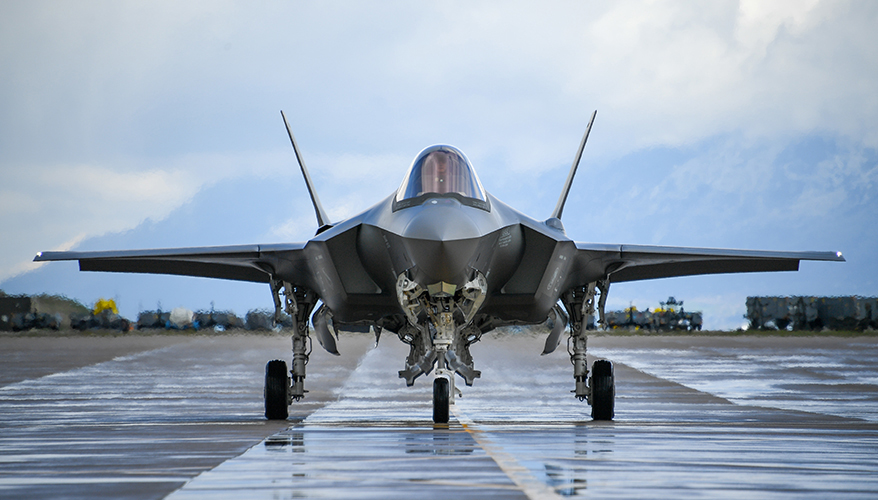 F-35A
Air Force photo
ORLANDO, Fla. — If the U.S. government is able to broker a deal with Turkey to return to the F-35 program, the NATO ally probably wouldn't be able to pick up where it left off, said a Lockheed Martin executive Feb. 27.

Last year, the U.S. and Turkish governments sparred after Ankara purchased the Russian-made S-400 surface-to-air missile defense system, which the Pentagon says could pose a security risk for the joint strike fighter. After reaching loggerheads, the Trump administration decided to remove Turkey — one of the program's original nine partner nations — from the effort.

But should the United States and Turkey eventually reach an agreement that allows the country to return to the fold, it will pose challenges for the supply chain, said Greg Ulmer, Lockheed Martin's vice president and general manager for the F-35 program. Lockheed is the prime contractor for the fifth-generation fighter.

"There are probably elements that are pretty simple and elements that are pretty difficult, but I think you'd have to essentially treat it as a new-start bringing them back into the program," Ulmer said during a briefing with reporters at the Air Force Association's annual Air Warfare Symposium in Orlando, Florida.

Turkey has not officially been booted from the multinational project, but the wheels are in motion.

"The joint executive steering board that owns the F-35 ... governance is still working through how to remove Turkey formally from the program," he said. "They've been suspended and we're off resourcing all that material" that Turkey was producing.

Lockheed had approximately 800 components of the fifth-generation fighter that it needed to find new sources for after Turkey was suspended, he said. The company has been working with the U.S. government to adjust.

"They've been providing direction — formal direction — for that re-sourcing, funding for that re-sourcing," he said. "We're on a pretty solid trajectory to get all those closed out."

Those components will not need to be requalified, but they will require first article inspections, he noted.

"It's a pretty straight forward [process], it's just you got to do that work," Ulmer said.

Undersecretary of Defense for Acquisition and Sustainment Ellen Lord said in January that the majority of the F-35's supply chain will be out of Turkey by March.

"There are a few systems where ... Lockheed Martin and Pratt & Whitney have contracts in place that will perhaps carry out to the end of the year," she told reporters during a meeting in Washington, D.C. "We continue to manage the program to minimize impact to production."

Lord noted that the U.S. government was holding the same position it had held since last summer on Turkey's participation in the program.

"We have clearly said the F-35 and the S-400 are incompatible," she said. "Unfortunately, Turkey has not decided to make any movement on S-400, so we continue to transition the work out of Turkey."

There is cost pressure as Lockheed works to negotiate the price of production Lots 15 through 17 for the joint strike fighter with the Pentagon, Ulmer said. Part of that challenge is losing the low-cost manufacturing source that Turkey provided, he said.

Another issue is uncertainty about the number of aircraft that Lockheed will be asked to build, Ulmer said.

"We just got the [request for proposals] in from the government, and more so than in the past they've asked us to price options rather than total quantity," he said. "If you look at it from a mid-option ... buy scenario, we could be below where we are in terms of quantity in terms of Lots 12 through 14. If you look at the max side of those options, we could be above."

However, Ulmer said he was bullish about future orders.

"The Japanese just increased their program of record [by] a hundred airplanes. Belgium has come on. Poland has come on. The Netherlands added nine airplanes. … We have congressional adds coming onto the program," he said. "There's definitely pressure but the intent would be we have higher quantities" to take advantage of economies of scale, he added.
Topics: Air Power, Air Force News