Boeing Accelerates Testing of Upgraded Chinooks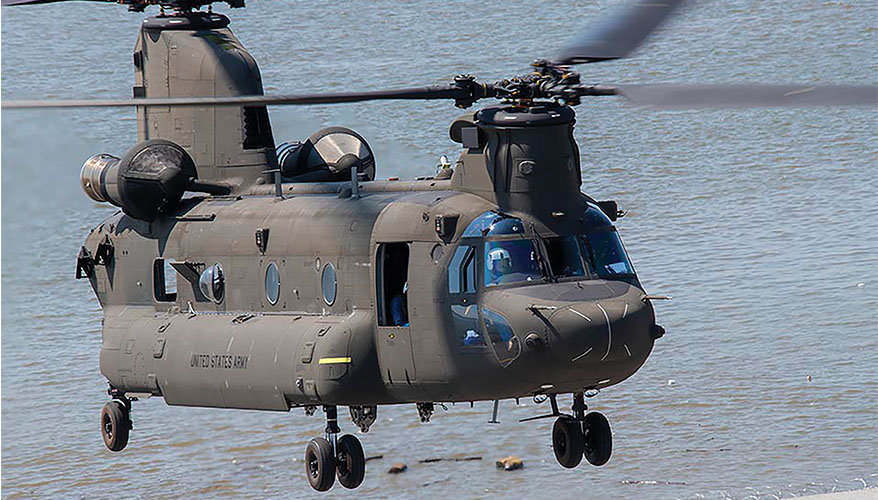 Photo: Boeing
Boeing is moving faster with flight testing for its CH-47 Block II Chinook helicopters for the Army, company officials said.
The first two aircraft — which are in the engineering and manufacturing development phase — were recently delivered to Boeing's facility in Mesa, Arizona, said Andy Builta, vice president of cargo and utility helicopters and program manager for H-47.
In January the first aircraft flew more than 10 hours during flight tests, he said during a call with reporters.
"We're increasing the pace of flight tests as we add in the second aircraft," Builta said.
The EMD phase will continue for approximately nine months.
The helicopter has moved through a significant portion of the training requirements and officials are now focused on continuing to expand the envelope in terms of speed and maneuvers, he said.
The aircraft has performed according to plan, he noted. The souped-up platform has additional lift thanks to new advanced rotor blades. There has also been a weight reduction and improvements to the drive train.
Flight tests began using low gross weights during takeoff, and subsequently raised the load to medium-and medium-high gross weights later, said Randy Rotte, Boeing's director of global sales and marketing for cargo utility and future vertical lift.
"We've blown past low gross weights, medium gross weights ... and so far everything is performing very much as expected," he said.
Last November the company conducted the first Block II flight test.
The company has a third Block II platform that is currently at Naval Station Patuxent River in Maryland and has been undergoing ground tests and electromagnetic interference testing.
Meanwhile, the company is also on contract for the Block II configuration of the MH-47G aircraft, which will be operated by Special Operations Command.
"The first two aircraft are in our factory here in Philadelphia right now and are scheduled to be delivered this year," Builta said.
Topics: Army News