U.S., Asian Allies Must Maintain a Burning Focus on China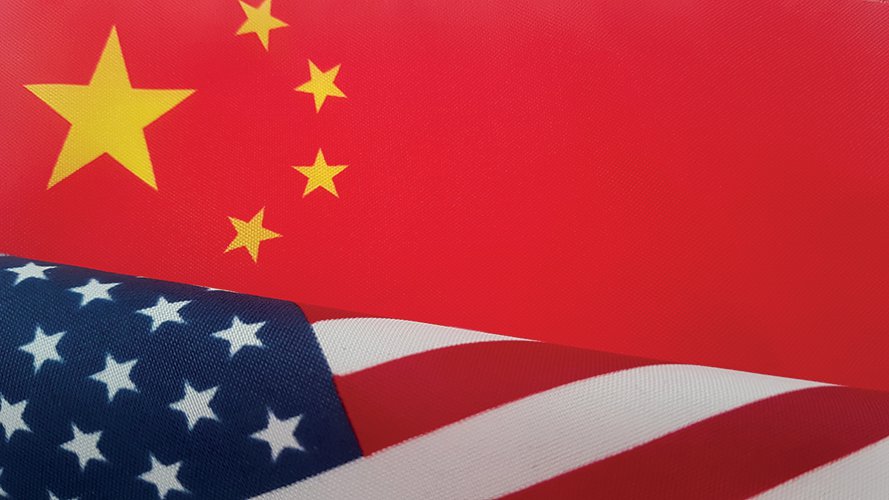 Image: iStock
The greatest value of the National Defense Strategy released in 2018 is its burning focus on great power competition and specifically on the increasingly global challenge we face from a surging China. For several reasons, the United States allowed the capability and capacity gaps we enjoyed over any potential adversary to shrink since the end of the Cold War. That gap is closing at an increasing rate, and the urgency to refocus on the Chinese pacing threat has never been greater.

The end of the Cold War brought with it the peace dividend and the concurrent massive cuts in U.S. force structure, a series of small wars against overmatched adversaries, and then a now almost two-decades-long focus on counterinsurgency. And while the U.S. conducted very visible operations from Desert Storm and Allied Force to Enduring Freedom and Iraqi Freedom, our competitors watched, took note, and began to invest in counters to the very capabilities that put us what we thought were generations ahead.

Importantly, at the beginning of that period we had the "last supper" where Defense Secretary Les Aspin and his deputy encouraged the several major players in the defense industrial base that had provided our warfighters with those advantages to accelerate consolidation. That consolidated defense industrial base and the military services were incentivized to limit investments in high-end peer capabilities and instead focus on the threat from violent extremist organization. Secretary Bob Gates was explicit in a talk he gave in 2008 saying, "I have noticed too much of a tendency towards what might be called Next-War-itis — the propensity of much of the defense establishment to be in favor of what might be needed in a future conflict." He went on to note that we don't need the F-22 or the Future Combat Systems if they can't "be useful now against terrorist groups and insurgents."

That short sightedness, and a concerted Chinese Communist Party strategy, has led to a new global environment where the United States is still superior but with an eroding lead. Through unfair trade practices such as forced joint-ventures and technology transfers for companies wanting to access the over 1.3 billion member Chinese commercial market, to the outright theft of knowledge and know-how through traditional and industrial espionage, cyberattacks and participation in the labs of our research universities, the Chinese have grown exponentially.

Since becoming a major world power, the United States has never faced a competitor with a GDP greater than 15 percent of our own. We now face one with a nearly equivalent one. With the advantage of decision speed and a lack of internal legal impediments, they have made targeted investments and forced industrial cooperation with state national security organizations. We no longer speak of China as a potential near-peer but now as a peer.

Our democratic, open system comes with challenges. Our politics are sometimes divisive with many voices seeking various priorities. This can lead to slow decision cycles complicated by complex and often tedious processes, rules and requirements. We also have a free-enterprise system where companies must choose to participate in the defense industrial base and often do not because of its byzantine regulations.

But, after serving many years in the Pacific to include leading Pacific Air Command and meeting with my counterparts across the region to include China, I know our system has key advantages to challenge the Chinese system and its military capabilities over time.

First and foremost, domestically our system allows for all those voices to be heard — not just in politics, but also in boardrooms, around the engineering drafting table, and on the shop floor. Our diversity of backgrounds, thought and perspective, when represented, lead to demonstrably better decisions, greater creativity and innovation, and resilience. As we let the marketplace of ideas flourish, we find paths forward to unique solutions and illuminate blind spots that closed systems see as threats.

That environment open to diverse ideas and perspectives takes place in a system based on the rule of law where intellectual property is protected — incentivizing innovation — and dissention is safeguarded allowing for accountability and policy adaptation. A good example of that is the efforts to stem the cyber threat to the defense industrial base through the development and implementation of the recently released Cybersecurity Maturity Model Certification (CMMC) policy. As the rest of American businesses awake to the threat, the commercial sector is likely to converge on similar practices.

On the international front, we have something our competitors could only dream of — friends, allies and partners. In a system built on shared interests and values instead of coercion, the United States has knit together an overlapping network of security relationships across the globe. In the Asia-Pacific alone we have five treaty allies including Thailand, the Philippines, Australia, Japan and the Republic of Korea. This is in addition to historic partners such as New Zealand, Singapore, Malaysia, Taiwan and the smaller island nations of the Pacific and newer partners such as Vietnam. The region also includes four of the "Five Eyes" nations — the United States, New Zealand, Australia, and Canada — while the fifth, the United Kingdom, continues to support security in the region. This is arguably the closest known security collaboration of nation-states ever.

Besides providing a regional bulwark to aggression through bilateral and multilateral security operations to include combined exercises, patrols and information sharing, they also provided basing facilities and interoperable forces should a contingency arise. And, they provide key votes in international bodies.

As we look ahead at the security balance in the Western Pacific, we need to strengthen and leverage that unique advantage even more. One idea with great potential calls for helping turn certain of these allies and partners into the equivalent of a poison pill. Helping Taiwan become a hardened, lethal objective to swallow through advanced offensive and defensive systems able to inflict painful losses and slow or stall any concerted attack would be both a deterrent in peacetime and provide much needed response time if peace breaks down. Doing that same along the entirety of the First Island Chain and down through the South China Sea would go a long way to curbing the Chinese appetite and the reach of its coercive influence.

Additionally, the United States, its partners and allies should invest in new technologies providing new, not just improved, capabilities. One such promising concept is what the Pentagon is now referring to as Joint All-Domain Command and Control (JADC2). With mesh networks of surface-, sea-, air- and space-borne sensors and integrated and self-healing communications, all incorporating artificial intelligence, JADC2 has the promise of creating a way of neutralizing the adversary and its forces that's agnostic of sensor and shooter, creating dilemmas for the adversary and complicating their peacetime investments and wartime decision-making.

To fully leverage these advantages and opportunities, the United States, its partners and allies need to look toward a future that drives greater combined capabilities. Just as the U.S. joint force moved from independent operations to deconfliction and finally to integration, we should, beginning with our closest allies, look to go from interoperability towards interdependent forces that bring complementary capabilities to the table, enabling combined investments that get more bang for the buck, literally.

Signaling now to the defense industrial base that can provide those key capabilities is critical. Knowing what the warfighter will need in the future and getting consistent guidance and budgeting will allow the certainty these companies need to make the big investment bets they need to make to develop and mature the required technologies that will form the foundation of future superiority.

As Pacific security leaders gather this month in Hawaii for INDOPACOM's Pacific Operational Science and Technology (POST) Conference, I hope they will seize this timely opportunity to chart this course that will drive investments for many years in the future. Our National Defense Strategy calls for it, and the nature of the competition demands it.
Retired Air Force Gen. Hawk Carlisle is president and CEO of NDIA.
Topics: Viewpoint