South Korea Seeks Industrial Partnership With U.S.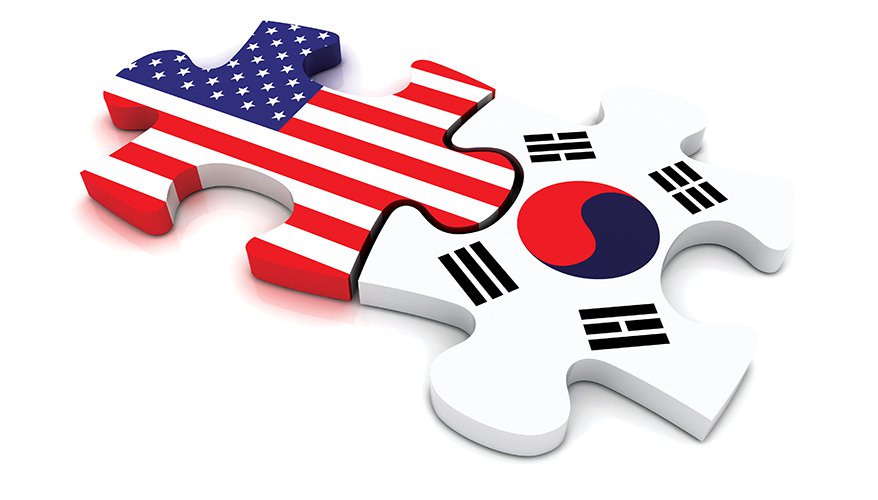 Illustration: iStock
As tensions rise in the Asia-Pacific region, South Korea is mulling ways to deepen its industrial partnership with the United States.
"Defense industrial cooperation is one of the most effective ways of countering emerging security threats," said Wang Jung-hong, minister of the Republic of Korea's defense acquisition program administration. "Through such partnerships both countries can not only acquire cutting edge weapons [that] will lower cost and risks, but also enhance interoperability that serves as a backbone of the allied capability."
The two nations should work together to better integrate advancements — specifically in artificial intelligence, robotics and big data — into their weapon technologies, he said during remarks at the Center for Strategic and International Studies in December.
Additionally, cooperation in the defense industry "can further strengthen industrial and economic partnerships between the two countries by enabling local production and stimulating investment," he said. "Cooperation could become a highly effective strategy that transforms the alliance into a comprehensive relationship."
The minister's remarks come as the Asia-Pacific region faces growing threats from China and North Korea. These threats include advancements in weapons of mass destruction and the proliferation of cyberattacks.
"The security landscape in Northeast Asia has further instigated instability in the region," Wang added.
Meanwhile, relations between the Republic of Korea and the United States have been complicated as Washington has postponed joint military exercises with Seoul as it works to negotiate denuclearization with Kim-Jung Un, the dictator of North Korea. However, South Korea and the United States have consistently reaffirmed their relationship.
During a bilateral meeting held in Seoul, senior officials said the alliance is the lynchpin of security in Northeast Asia, Wang noted.
"Furthermore, during the summit meeting between [South Korea] President Moon Jae-in and President Donald Trump, the two leaders agreed to pursue harmonious cooperation between the ROK's new southern policy and U.S. Indo-Pacific strategy," he said. The new southern policy aims to elevate the nation's strategic ties with the Association of Southeast Asian Nations, the United States, China, Japan and Russia, according to the Asian Institute for Policy Studies.
The leaders assessed that the ROK- U.S. alliance has become a comprehensive partnership that strengthens cooperation in not only security but also economic and global issues.
Eighty percent of the Republic of Korea's foreign weapon purchases originate from the United States, Wang noted. Several ongoing programs to acquire major weapon systems include the F-35 joint strike fighter, KF-16 Fighting Falcon, large attack helicopters and maritime patrol aircraft,
he said.
Topics: Global Defense Market, International