BUDGET 2021: Army Realigns $2.4 Billion in New Budget Request (UPDATED)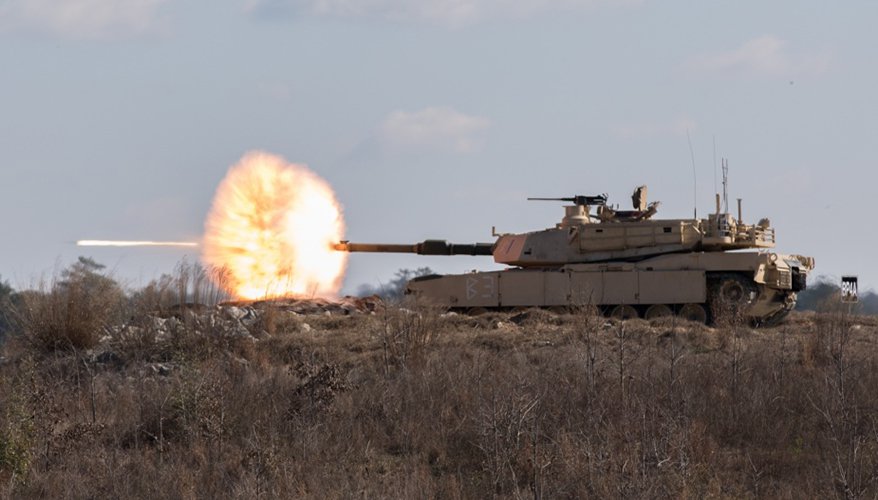 U.S. Army photo by Staff Sgt. Austin Berner
The Army continues to shift money around to fund its top modernization priorities in its fiscal year 2021 budget request, which was released Feb. 10.

The realignment represents results of the service's "night court" process, in which Army leaders gather to determine which efforts to weed out to make room for new programs. Its top priorities include: long-range precision fires, next-generation combat vehicle, future vertical lift, the network, air-and-missile defense and soldier lethality.

"This budget request ensures the Army can accomplish its mission in support of the 2018 National Defense Strategy." Maj. Gen. Paul Chamberlain, director for Army budget for the assistant secretary of the Army for financial management and comptroller, said at a Pentagon press briefing. "This budget is the means from which we will achieve our readiness goal by 2022 and set us on the path for future budgets, which will help us achieve our modernization objectives by 2028."

The total request is for $178 billion, which is a slight reduction in funding from last year's $182 billion topline. It includes $153.1 billion in the base budget and $24.9 billion for overseas contingency operations.
"They got a double whammy," said retired Army Lt. Gen. Tom Spoehr, director of the Heritage Foundation's Center for National Defense. "When you figure [in] inflation, they got a super cut."
The Army previously kicked off its plan to prepare the force for future warfare by realigning $3.6 billion in last year's request. For 2021, it shifted $2.4 billion toward the modernization priorities by eliminating 41 programs and reducing or delaying another 39 programs across its 2021 to 2025 five-year budget plan.

The service freed up over $9 billion for its modernization cross-functional team efforts in the future years defense program, according to the documents. Chamberlain told reporters that the Army found $13.5 billion for modernization in total.

Chamberlain said the service is planning to cut joint light tactical vehicles, Army tactical missile systems and mortars. Examples of eliminated programs include the advanced precision kill system, high mobility engineer excavator and tactical electrical power.

In 2021, the service wants to procure 1,920 joint light tactical vehicles and 1,334 accompanying trailers, according to budget justification documents.

Spoehr said all the services appear to be adjusting their budgets in a way that preserves research and development, even if it's at the expense of procurement dollars.

"You look at the Navy, they slashed their shipbuilding," he said. "The Air Force cut their F-35 buys, but they've all tried to keep their R&D budgets fairly high, which kind of suggests that somebody at [the Office of the Secretary of Defense] was pushing for that kind of outcome."

For science and technology, Spoehr suggested that the service made "most of the big moves" last year and is using this year's budget to refine those efforts. Seventy-nine percent of the science-and-technology funding request is being put toward the modernization priorities, according to the documents. The total request for S&T is $2.6 billion.
"S&T takes a long time to cook," Spoehr said. "You put that cake in the oven and you ... walk away for a couple of years."

For the next-generation combat vehicle — a program that encompasses multiple efforts to replace the Army's legacy fighting systems — the service wants to allocate $328 million in RDT&E funding. It is planning to reinvigorate the optionally manned fighting vehicle after the effort was recently halted. The OMFV is the service's Bradley replacement initiative.

For combat vehicle procurement, the service wants about $1 billion for Abrams tank upgrades, $493 million for Bradly infantry fighting vehicle modifications and $493 million for Stryker upgrades.

Another noticeable change includes procurement funding for the next-generation squad weapons program. The Army wants to allocate $36 million in base budget procurement funding for the system, which did not previously have procurement funds. Three companies are currently competing to make the weapon, which is being pursued under other transaction authority agreements.

For aviation platforms, $514 million in RDT&E funding is requested to complete the design phase of the future attack reconnaissance aircraft. The service also wants to procure seven CH-47 Chinooks. The service plans to continue block II R&D development with milestone C scheduled for fourth quarter of fiscal year 2021, currently in support of Special Forces missions, according to an Army statement. The decision to pursue block II upgrades for its conventional forces is scheduled for fiscal year 2023.
Hypersonic weapons are one of the Pentagon's top priorities. The Army plans to fire test shots in 2022 and field combat rounds in 2023. It is working with the other services to develop a long-range hypersonic missile and wants $800 million in RDT&E funding for the effort.
Additionally, the service wants an end strength of 485,900 active-duty soldiers, 189,800 Reserve soldiers and 336,500 National Guard soldiers, which signals a reduction in its plans to grow the force, Spoehr speculated.

"I just think this year especially, they could not see their way forward to afford more people," he said. The topline is less, "and they also have to deal with inflation," he noted.
Updated: This story has been updated to include additional comments from the Army.
Read More Budget 2021 Stories:
- Trump Proposes Flat Pentagon Budget
-Trump Budget Would Cut Marine Corps Funding, Force Structure

-Pentagon Rolls Out First Space Force Budget
- Navy Proposes Slashing Shipbuilding Budget by $4 Billion
- Tradeoffs, Aircraft Retirements Drive Air Force Budget Request
Topics: Army News, Defense Department