U.S. Arms Sales Remain Robust Despite Pandemic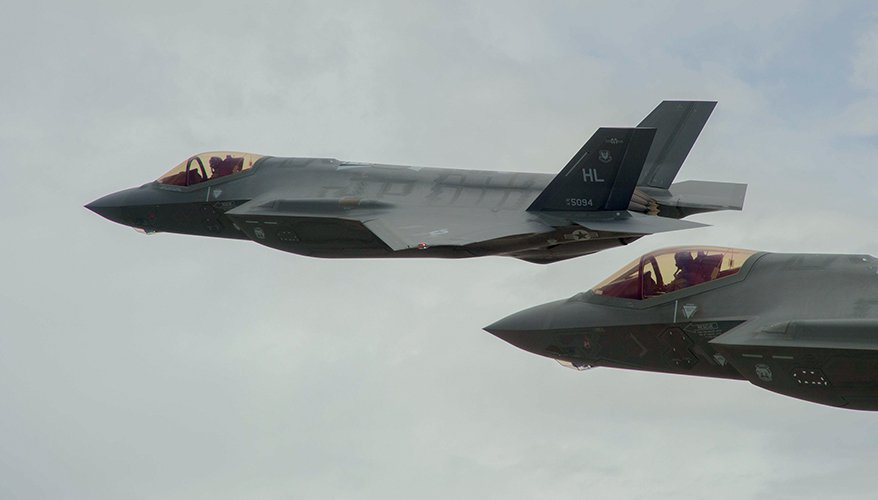 F-35A jet fighters
Air Force photo by Airman 1st Class Codie Trimble
Business is still booming on the foreign military sales front even though the world is reeling from the economic effects of the COVID-19 crisis.
Boosting exports of U.S.-made defense equipment has been a top policy goal of the Trump administration.
The government finished fiscal year 2020 with a total of $84 billion in potential FMS sales that had been approved.
Roman Schweizer, an analyst with the Cowen Washington Research Group, called it a "massive" case load. "This isn't technically the 'real' number but it's still impressive," he said in a newsletter, noting that not all of the deals had been consummated.
In 2019, $68 billion in potential FMS cases were announced, with $55 billion in actual sales reported, according to the research group.
The 2020 numbers were better than many observers anticipated.
"Some of the concerns that have been initially identified in April have not come to fruition," R. Clarke Cooper, assistant secretary of state for political-military affairs, told reporters in October.
In July, the U.S. government processed the second highest amount of FMS case work in the history of the State Department, he noted.
"On large items that would take a long train or trail in contracting and production, have we seen a change there? No," he said. "If anything, the work toward getting significant procurement for, let's say, F-16s or a Patriot missile battery, those things have not abated."
What explains this dynamic?
Some nations have had better than expected economic recoveries, Cooper said.
"There has been a recommitment by states who at one point understandably could have put on park or pause their modernization plans," he said. "Overall, if we're looking at long-term modernization plans across the board … we're currently remaining on a trajectory of where we were in FY '19 going into '21."
That doesn't mean nothing will change, he noted. There will probably be fluctuations on payments and payment schedules, he said. Some buyers could seek foreign military financing or grant assistance, or sequence their procurements differently.
While trends seem positive, government officials don't have a crystal ball when it comes to FMS in 2021 and beyond, he noted.
The new fiscal year began strong, with the Defense Security Cooperation Agency announcing in October that it had cleared more than $4 billion worth of missiles to Taiwan, as well as $27.2 billion worth of aircraft to Finland including F/A-18E/F Super Hornets, EA-18G Growlers and F-35 joint strike fighters.
Topics: Budget