I/ITSEC NEWS: Defense Department Wants to Expand Acquisition Framework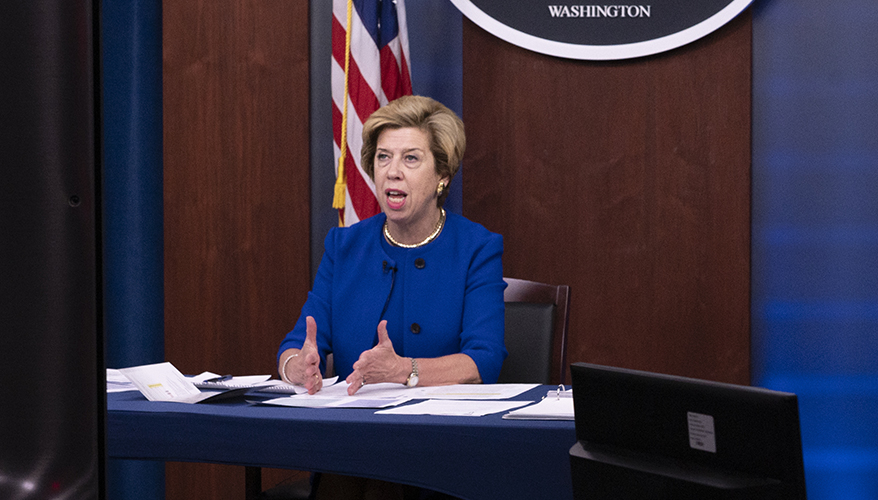 Lord
Defense Dept. photo by Marvin Lynchard
The Pentagon is continuing to roll out new policies to streamline acquisition, according to Defense Department officials.
This year, the Defense Department has been pushing to branch out from the standard acquisition lifecycle and implement different pathways for acquiring products such as software. Ellen Lord, undersecretary of defense for acquisition and sustainment, said the DoD has been doing so by expanding its adaptive acquisition framework, which has six different options for obtaining new products.
For instance, in October Lord introduced a new pathway to streamline software acquisition.
The pathways that fall under AAF include urgent capability acquisition, middle-tier of acquisition, major capability acquisition, acquisition of services, defense business systems and interim software acquisition.
"AAF was designed to be a living document to provide our defense acquisition system an adaptable, responsive foundation capable of satisfying emerging requirements," Lord said Dec. 3 during the Interservice/Industry Training, Simulation and Education Conference, which is being held virtually due to the COVID-19 pandemic. I/ITSEC is hosted by the National Training and Simulation Association, an affiliate of the National Defense Industrial Association.
The adaptive acquisition framework is the "most transformational change of acquisition policy in years, and perhaps, actually, even decades," Lord said.
Stacy Cummings, principal deputy assistant secretary of defense for acquisition, said program teams may use multiple pathways for different products in one program.
"As we're working to capture lessons learned, we're looking for ways that the pathways can be used in a very flexible, adaptive and innovative way, but it's a template ... to spur critical thinking," she said.
Now, the Defense Department is looking for new pathways to add to this framework, Lord noted. For instance, the Pentagon is working with the nascent Space Force to examine the best ways for obtaining systems it may need.
"We are really committed to developing a tailored space vehicle pathway if needed," she said. "The department is working with the Space Force to determine if there are any tools needed."
Duke Richardson, military deputy in the office of the assistant secretary of the Air Force, said officials are already working on this issue.
"In any of our space systems — we're not buying a lot of them — the product support strategies are different," he said. "We're going to see if we can expand this framework to capture those differences."
The Pentagon also wants to reform how it trains its defense acquisition workforce, Lord said. It plans on doing so through its "back-to-basics" initiative, which will streamline its workforce and prioritize how training resources are used, according to a September memo issued by Lord. According to the office of the undersecretary of defense for acquisition and sustainment, the DoD wants to fully deploy the new framework by October 2021.
"It's really the first major reform of the defense acquisition management framework in almost three decades," Lord said. "Like the AAF, we are pivoting from a one-size-fits all certification construct to a component and workforce-centric, tailorable, continuous learning construct by streamlining the structure of the workforce into six functional areas."
The functional areas include program management; engineering; test and evaluation; contracting; life cycle logistics; and business financial management/cost estimating, according to Lord's memo.
Topics: Training and Simulation