AFSOC Wants to Divest Some Missions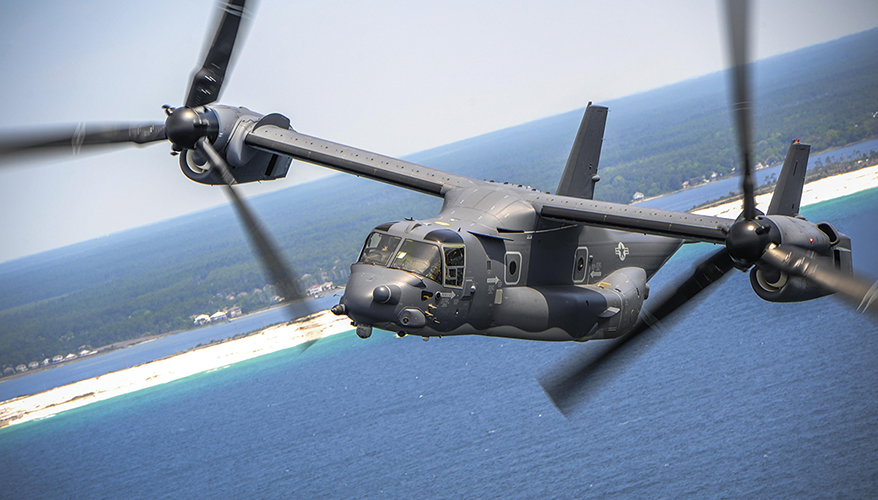 Air Force photo
A shifting security environment is forcing Air Force Special Operations Command to rethink its missions and relationships, its commander said recently.
"It's clear that we are at an inflection point as significant for us as Sept. 11, 2001 was. It's not marked by a singular event, but it is clearly marked by a shifting security environment," said AFSOC Commander Lt. Gen. Jim Slife.
The AFSOC of the future must be different than the one of today, he said.
"If you accept that proposition, and if you accept the proposition that we will have flat or declining resourcing with which to work, the only conclusion that one can come to is that we have to stop doing some stuff."
Some of the missions the command has undertaken over the last 20 years when Special Operations Forces were heavily involved in the global war on terrorism will have to be reduced, or be taken on by other services, he said during a talk at the Center for Strategic and International Studies.
AFSOC flies the specially converted AC-130 gunships, CV-22 Ospreys and MC-130 fixed-wing aircraft used for exfiltration and infiltration, several models of small and medium-sized unmanned aerial vehicles, and about a dozen other specialized aircraft.
The 2018 National Defense Strategy emphasizes great power competition, and although counterterrorism missions will not completely go away, they are not the focus they once were, the document said.
"We have to divest to invest. We're not going to be able to transform ourselves if we don't stop doing some of the things that perhaps have been very dear to us for the last 20 years," Slife said. "They may not necessarily be relevant to the future." He described these missions as "commodity activities" requiring capabilities that are not necessarily unique to AFSOC.
"We're not the only people that do these things, but we've taken them on because maybe it was easier to do it for ourselves," Slife said.
Part of the command's shift will be a closer relationship with the Air Force, he said.
"What I can uniquely provide to SOF is the connective tissue to my parent service. And so I've been focusing pretty hard on looking for those opportunities to draw that connective tissue back a little more closely together between my service and the United States Air Force," he said.
Topics: Air Force News