Pentagon Trying to Manage Quantum Science Hype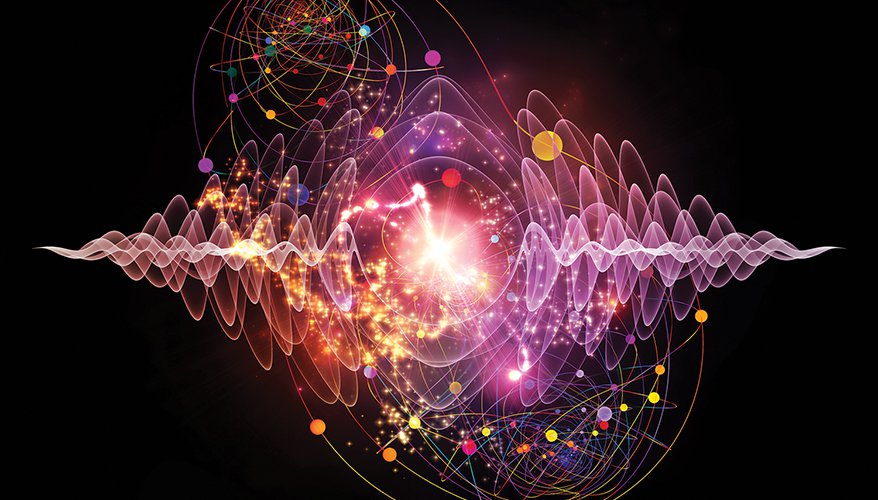 iStock illustration
Experts say quantum science could yield game-changing capabilities for the U.S. military. The Defense Department is faced with the double challenge of developing the complex technology while also managing the hype surrounding it.
Quantum science is the study of the smallest particles of matter and energy. Quantum information science builds on those principles to obtain and process information in nontraditional ways, according to the Congressional Research Service.
The basic element of quantum information systems is known as a qubit.
"The quantum world hosts a rich variety of physics that could enable functionality far beyond what traditional technologies can achieve," the National Security Agency said in a press release. "By probing and manipulating phenomena that occur at the single particle scale, the emerging field of quantum information science (QIS) aims to create new forms of computing, sensing and communications that could revolutionize how we process and transmit data."
The congressionally chartered, bipartisan Future of Defense Task Force highlighted the technology in its final report released in September.
"While still in the nascent stages of development, whoever establishes quantum supremacy will maintain tremendous strategic capability over their adversaries," the study said.
The technology, one of the Pentagon's top modernization priorities, could be leveraged for a number of military applications, said Paul Lopata, principal director for quantum science in the office of the undersecretary of defense for research and engineering, who is coordinating the department's efforts.
"In the near term, the primary use cases have to do with atomic clocks and quantum sensors," he said in an interview.
Super accurate atomic clocks and quantum-based sensors could aid with precision navigation and timing, which is critical for military missions.
"If you can act with more precision and you can synchronize your force better than your [enemy] counterpart, you have an inherent competitive advantage," Assistant Secretary of the Navy for Research, Development and Acquisition James "Hondo" Geurts said in a Navy video touting quantum technology. "We talk about massing a force, but decentralizing how it operates. That means everybody's got to show up to the party at the same time."
In the future, U.S. forces might have to operate in GPS-denied environments, and Pentagon officials are looking for alternatives to space-enabled navigation.
"We think that quantum is probably the best way to do that," Mark Lewis, acting deputy undersecretary of defense for research and engineering and director of defense research and engineering for modernization, said at the Pacific Operational Science and Technology conference earlier this year.
Lopata noted that the military relies on high-quality sensors for a variety of different missions.
"There has been a tremendous amount of progress shown that quantum sensors can improve" those capabilities, he said. Research and development is moving into the prototyping phase and the military wants to field the new tech as quickly as possible.
"For the atomic clocks and quantum sensors, to a large extent the challenge is developing the prototyping and manufacturing techniques that are required," Lopata said. They sometimes need new lasers or the miniaturization of existing lasers; new optical systems; new vacuum systems; or other components. "The real challenge for those technologies is reducing size and improving the ruggedness … in order to field these systems."
The Defense Advanced Research Projects Agency has already developed a chip-scale atomic clock that is smaller than a credit card and uses less power than an LED light bulb. It is so accurate at time keeping that it would literally take about a million years for it to be off by one second, according to Lopata.
In 2021, the Office of Naval Research will be pursuing a next-generation atomic clock that is expected to be more rugged and have 1,000 times better performance than previous systems, he said. The Defense Innovation Unit also recently put out a call to tech companies for new quantum inertial sensors that could be used for navigation.
Meanwhile, researchers are pursuing quantum computers which some predict will be exponentially faster than digital computers.
"Quantum computing is the compression and subsequent acceleration of information, which allows computers to process seemingly infinite possibilities simultaneously," according to the Future of Defense Task Force report.
However, there are major hurdles associated with the technology.
"There's a ton of excitement in the computer science community about these new computers, and there's a ton of excitement in academia and industry for building these small prototypes," Lopata said. "But one of the key challenges is understanding how to utilize them and which computing missions are going to be the first ones to take advantage of them.
"It's not something that is anticipated to be making a military mission impact in the near term," he added.
In an interview, Bruce Jette, assistant secretary of the Army for acquisition, technology and logistics, said the military is a long way from having a viable quantum computing capability. One reason for this relates to programming.
"You don't think of quantum computing software in the same way you think of software for any other type of computer," he said. "You think of it more in terms of quantum mechanics and a superposition of [quantum] states, … and then how do I skinny it down through quantum mechanics? So, it is going to take a great deal of … analysis and discovery in the proper way of applying a quantum computer."
Additionally, today's quantum computers are immature and their array of gates make them larger and more cumbersome than traditional computers, he noted.
"It is logically something to pursue, but I think to get to where some of the people are advertising is going to take quite a bit of work and quite a bit of time," Jette said.
Experts are also eyeing quantum communications for defensive and offensive purposes. They say the capabilities could enable the development of communication systems and data that can't be intercepted or decrypted.
"Likewise, it could be used to decrypt otherwise secure information at previously unknown speeds," noted the Future of Defense Task Force study. "This capability will offer tremendous advantages both militarily and in the private sector."
However, this technology also remains immature, government experts say.
The NSA has been conducting an assessment of quantum key distribution and quantum cryptography.
"While it has great theoretical interest and has been the subject of many widely publicized demonstrations, it suffers from limitations and implementation challenges that make it impractical for use in [national security systems'] operational networks" in the near term, the spy agency said in an October press release.
A great deal of basic research needs to be done to understand the fundamental components of quantum communication and its applications, Lopata said.
Challenges associated with storing single photons and storing quantum information make it "a real daunting problem," he added.
Despite the hurdles, the U.S. government is plowing ahead with a number of quantum initiatives.
In August, the White House, National Science Foundation and Department of Energy announced awards worth up to $625 million over five years for five quantum R&D centers, with industry and academia expected to kick in another $300 million for the effort.
The centers will focus on a range of research topics including quantum networking, sensing, computing and materials manufacturing, according to a press release.
The effort builds on the 2018 National Quantum Initiative Act, legislation aimed at boosting nationwide investment and scientific focus on these technologies.
In addition to the work going on at Defense Department laboratories, the Pentagon has launched a variety of initiatives to bring industry and academia further into the fold.
In September, the Air Force and Navy hosted a "Million Dollar International Quantum U Tech Accelerator" virtual event. More than 1,000 experts from around the world attended the pitch day competition for contracts, according to a press release.
This type of event is expected to become an annual occurrence.
Assistant Secretary of the Air Force Will Roper encouraged researchers to deliver "spooky effects" that the Pentagon can employ in "this new battleground of physics."
In October, the NSA's Laboratory for Physical Sciences and the Army Research Office announced the creation of a new "Qubit Collaboratory."
"Despite this potential for tremendous impact, the qubit, or the basic element of any quantum information system, still lags behind in the performance needed to reach these [U.S. government technology] goals," according to a press release. The new collaborator will help "close this gap in performance," it said.
The initiative also aims to create new workforce programs and training opportunities nationwide, and expand relationships with universities and other organizations.
"Our partnerships with academia and industry are critical for our success," Lopata said with regard to the Defense Department's outreach efforts.
The need for more quantum expertise and STEM education has been highlighted by observers who worry that the United States may lose the tech race with China.
"Workforce is a hot topic right now, especially given the rapid growth in the field," Lopata said.
Defense Department basic research funding has been key to building the quantum workforce to where it is today. The Pentagon is now working with partners within the National Quantum Coordination Office and with academia and industry to help expand that workforce, he noted.
The United States is still ahead of China when it comes to quantum, despite the hand wringing in some circles, he said.
"If you look at what our industry has done between major companies and small startups … there's no question that the U.S. is the powerhouse here," Lopata said. "If you look at where the best academic work is happening … that has led to the U.S. lead in this space."
While many observers are gung-ho about quantum's potential, defense officials are trying to manage expectations about how quickly the tech will be ready for military use.
"Paul's challenge honestly is as much dampening the hype of quantum as it is focusing on the things that we think are the biggest payoffs," Lewis said of Lopata.
Lopata noted that much of the hype surrounds quantum computers and communications.
"There has been a lot of folks who … are evangelizing without having a deep understanding," he noted. "That being said, they are certainly part of our roadmap and we're going to be focused on them for the long term."
Conversely, there isn't enough attention surrounding advanced atomic clocks and quantum-based sensors, he said.
"It's clear that there will be military benefits there, and I anticipate there will be a lot of other benefits for our nation for improving those technologies," he added.
The Pentagon has not publicly released its quantum roadmap. However, Lopata gave a general forecast for when he expects new quantum technologies to be ready for prime time in the military.
"One always gets in trouble when one tries to predict these things," he said. "But I would anticipate seeing advancements in atomic clocks in the next five years, quantum sensors likely in the next 10 years, and then the computing and communication aspects safely on the other side of 10 years."
Topics: Defense Department