JUST IN: Joint Artificial Intelligence Center Embarks on Next Chapter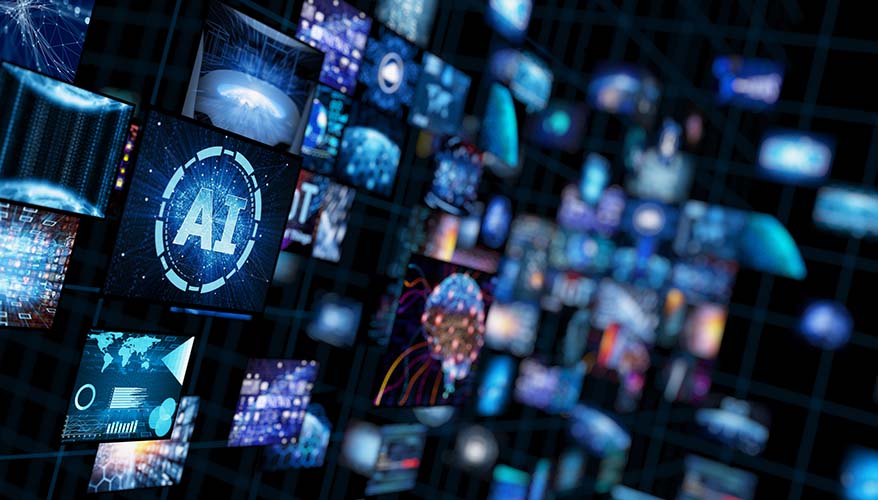 iStock image
The Pentagon's Joint Artificial Intelligence Center is accelerating work as it moves toward what its new director calls "JAIC 2.0."

Marine Corps Lt. Gen. Michael Groen — who took the helm of the organization Oct. 1 — said the center aims to implement transformational change.

"The early days of the JAIC were all about building AI — solving mostly small problems or small AIs, connecting data sources to problems, to algorithms," he said Nov. 6. "We were really about products, … [and] it was seeding the environment to kind of show what was possible."

While the center's 30-plus different projects are all valuable, making products only is not sufficient to transform the Defense Department, he said during an online event hosted by the Center for Strategic and International Studies, a Washington, D.C.-based think tank.

"Our mission is to accelerate DoD adoption of AI technology," Groen said of the JAIC, which was stood up in 2018. "Our vision is to transform the department through the integration of artificial intelligence. … For us, as we roll into what we've called JAIC 2.0, the issue of transformation becomes really, really important."

The center is looking at what is the right balance between product development, product building and broad enablement of AI across the department, he said.

"We're looking to lean a little bit further in the broad enablement place because we think that our transformational value will be much better in the enablement space," he said. "We'll obviously continue to do products. We're going to continue to work on some of the high-end, game-changing technological programs, but we really want to start to create a tide that rises all boats across the department."

Part of that will be establishing closer ties with other components of the Defense Department and more actively seek out problems to solve, Groen said. The first years of the center focused on building technologies and then trying to find a market for them.

"In JAIC 2.0, we're going to be problem-pull," he said. "We're going to ... build the relationships across the department to help us understand where the most compelling problems are, so that then we can pull our technology development and our enablement in that direction."

While artificial intelligence has become a buzzword in military circles, Groen said the adoption of AI across the Pentagon is uneven.

"Some places are very robust. Some places haven't even thought it through yet," he said. "We will continue to adapt our organization to meet that demand signal, wherever that is."

U.S. adversaries have learned to operate in the information environment and are working to develop systems to compete with the United States on the battlefield, he said.

Competitors have "gone from 'informatized' warfare to 'intelligentized' warfare, which is a subtle nuance, but it's a significant one about the maturity of the information age and kind of how we're going to have to react to it," Groen said. "Intelligentized" warfare is the operation of technology such as AI and enabling systems such as cloud computing, big data analytics and quantum information for military applications.

Adopting artificial intelligence at a faster pace will be important to counter adversaries, he said.

Data is key to the future warfare. If a military unit hasn't integrated data into its decision-making, they will be the weakest link in the joint force, Groen said.

"That's going to be exploited by an enemy who is collecting data on you," he said. "Nobody wants to be the weakest link that.... led to the loss of the battle. … That's what we're threatened with."

Scaling AI technology across the department is important but it isn't easy because of the way the Pentagon is set up, Groen said.
"We stovepipe by service. We stovepipe by function. We stovepipe by geographical region," he said. "The problem with that is stovepipes don't scale," he added. "If scale is what you need to transform a department, you can't do it from stovepipes."
Topics: Defense Department, Cyber