WEB EXCLUSIVE: Army Determined to Boost Lethality for Soldiers Engaging in Firefights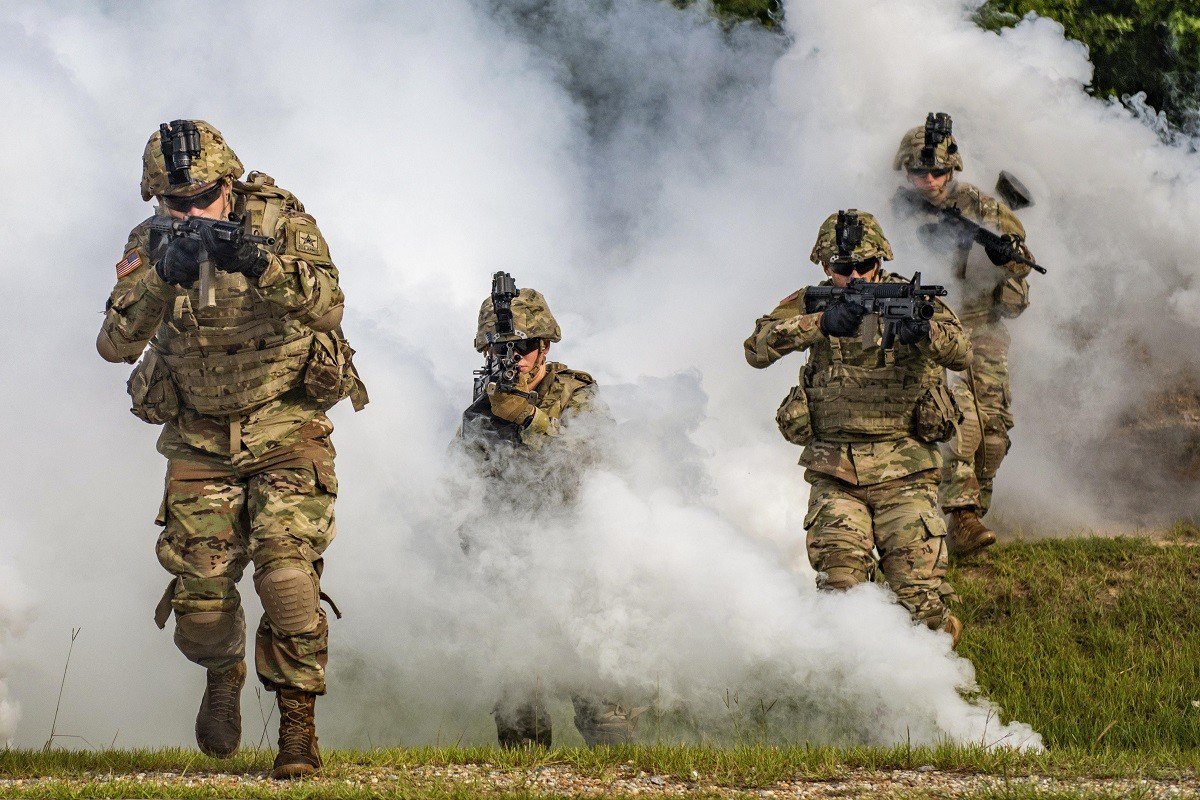 An Army soldier fires his M4 carbine 5.56 mm during a small arms range conducted near the Bemowo Piskie Training Area.
While the Army continues to pursue transformative modernization initiatives for the high-end fight with robotic combat vehicles, new helicopters and long-range precision fires, it hasn't forgotten about small units such as platoons who may find themselves on foot and engaged in firefights.

"We've got to be there first with developing the required capabilities, technologies, materiel to ensure that we remain dominant in close combat," Maj. Gen. Patrick Donahoe, commanding general of the Army Maneuver Center of Excellence, said Nov. 5.

The Army is watching what is happening during the current conflict in Armenia and Azerbaijan, he said during a talk at the virtual Joint Armaments, Robotics and Munitions conference sponsored by the National Defense Industrial Association.

"It is again Cold War old equipment married to new capabilities and information age technologies used to make those technologies more lethal," Donahoe said.

The two "relatively undeveloped" nations are using robotics on the battlefield, he noted.

Loitering munitions — small unmanned aerial vehicles packed with explosives — are being employed there, he said. "When we see loitering munitions above the battlefield, this will drive a change in the character of war. It's also driving the necessary response," Donahoe said.

U.S. Army squads will soon have access to new unmanned ground systems.
"We are testing already unmanned ground systems that are armed and their ability to fight armed," Donahoe said. The technology "will allow us to make contact with the enemy unmanned," he added.

"The first thing we want to do about [close fights] is we want to avoid it," said Donald Sando, deputy to the commanding general and director of capabilities development and integration at the Army Maneuver Center of Excellence.
Eighty percent of the time in battle, the enemy is the first to fire on U.S. troops. "We don't like those odds, but that's reality," he noted.

While the Army is preoccupied with high level concepts such as strategic, tactical and operational standoff engagements, "ultimately from our perspective at Fort Benning, the close fight remains essential and we have to be prepared for it," Sando said.

"If we can't avoid it, we want to enter it under conditions that are favorable to us. Makes sense, right? If I got to get in a gun fight, I want to go in under my terms. And when you're in it, you've got to win it and you've got to win it fast," Sando said.

The longer a skirmish lasts, the longer troops remain vulnerable, he noted. "We don't need hours-long fights. They're good for the Movie Channel, but they're not good for the modern battle."

As the Army closes in on fielding a next-generation squad weapon, it is studying the next step for modernizing its machine guns such as the M249 squad automatic weapon — designated as the light machine gun — the M240L, and the M2 .50 caliber machine gun, Sando said.

The center also wants to push emerging technologies such as artificial intelligence and machine learning down to small units that are employing small drones or ground robots.

"How can we apply artificial intelligence to help soldiers and leaders in small units make better decisions faster?" he asked.

Sando asked for industry's assistance in solving an age-old problem: how to help rifle or scout platoons target enemy combatants in a firefight who have taken cover either underground or behind walls.

"I have to solve that problem as fast as I can with the weapon systems that I have on site. I can't be waiting for fire support or air support or anything else," he noted.

Donahoe said there is currently nothing better than the infantry-tank team to seize territory and control populations.

"I see nothing to prevent the tank-infantry team — if properly enabled, even in this increasingly lethal environment — from closing with the enemy, destroying or capturing that enemy, even in 'rebelized' urban terrain," Donahoe said.
Topics: Army News