Air Force Steering Investment Capital into Small Businesses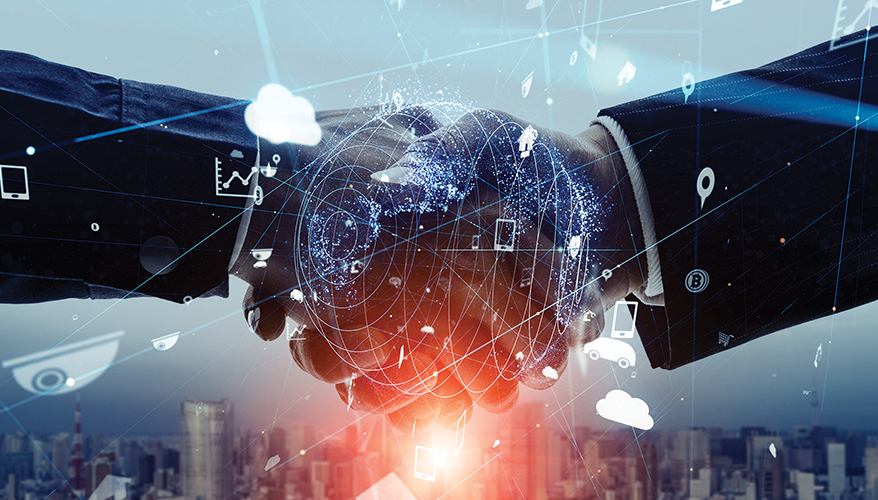 The Air Force is trying to bolster and expand its innovation base by steering investment capital into small businesses and nontraditional firms and making sure contracting officers pay more attention to non-primes, officials say.
"We've completely changed our strategy," said Lt. Gen. Duke Richardson, military deputy in the office of the assistant secretary of the Air Force for acquisition, technology and logistics. "We're really trying to expand partnerships with companies and research institutions that don't normally do work with the government."
Driving investment capital to startup companies has created a shift in culture at the Air Force, he said.
"If you look at some of our [Small Business Innovation Research] awards, we're definitely hitting a lot of small businesses that have never received SBIR contracts in the past," Richardson said during a panel discussion at the Air Force Association's Virtual Air, Space and Cyber Conference.
The need to tap into new sources of innovation is an issue that has the attention of the highest levels of Air Force leadership. The new chief of staff, Gen. Charles "CQ" Brown, recently echoed Richardson's comments and said he wants to "break down barriers to make it easier" for small businesses to work with the service.
Brown noted that small firms often have to walk through what he called a "paperwork maze" that makes it difficult for companies to work with the military, he said during a virtual event hosted by Defense One.
While the service is seeing preliminary success from its efforts with small businesses, Richardson noted that the focus needs to remain on transitioning capabilities to the warfighter faster.
"We have to show that we can make timely awards, and we have to deliver to the field," he said.
He also noted that the Air Force is competing against countries with nationalized industrial bases.
"We're very different, so how do we effectively take advantage of our industrial base that is largely commercial?" he asked. "We're really trying to get after some of the emerging markets in the United States."
To do so, the Air Force is leveraging AFVentures, which is a collaboration between AFWERX — an office focused on better connecting the service with the commercial sector — and the Small Business Innovation Research/Small Business Technology Transfer program. The effort aims to foster relationships with innovators and private capital investment to help the service solve problems.
"What we're trying to do with AFVentures is create really simple pathways for commercial innovators and private investors to meet warfighter needs and also to meet their own needs," he said.
Meanwhile, Richardson noted that Air Force acquisition culture is shifting. The service is working to promote acquisition professionals that aren't solely focused on the prime contractors while also looking to ensure "how we can make sure there's a business case for the traditional folks."
Topics: Defense Contracting