L3Harris to Provide GBSD Training Systems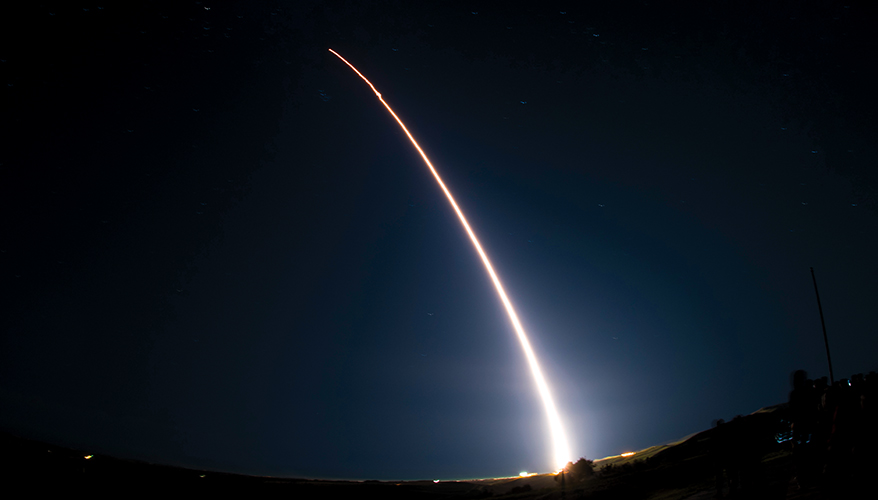 Unarmed Minuteman III
Air Force photo by Senior Airman Clayton Wear 
L3Harris Technologies will be providing the Air Force with training systems for the Ground-Based Strategic Deterrent intercontinental ballistic missile, according to the company.
"Integrated training centers associated with ... observations, training, instructor station-type capability are all components of what we're providing," Lenny Genna, the company's president for military training, said in an interview.
In September, the Air Force awarded Northrop Grumman a $13.3 billion contract for the engineering and manufacturing development of the GBSD system, which is slated to replace the aging Minuteman III ICBM. The Air Force plans to field the new missile in the late 2020s. GBSD will be the ground-based leg of the Defense Department's nuclear triad.
As a subcontractor, L3Harris will be providing at least eight training systems, according to a company news release. Software development will take place in Arlington, Texas, and hardware development is slated for Tulsa, Oklahoma, it stated. The training will occur at Offutt Air Force Base, Nebraska, and Vandenberg Air Force Base, California. Delivery will be staggered over the next few years, Genna said.
This will be L3Harris' first contract for missile trainers, Genna noted. The company is already accustomed to developing model-based simulation engineering systems, he said.
"We're bringing this secure cloud-type processing computational capability, along with all our other simulation and training expertise, to bear on this new platform that's going to be around for a very, very long time," he said.
The company plans on using additive manufacturing, or 3D printing, to build parts of the trainers. L3Harris has been employing this technology for smaller parts, but has invested in larger-scale equipment over the last year, he said.
"It's cheaper for us to build, quicker for us to potentially go through the process … and ultimately [it's] more maintainable going forward from that perspective," he said.
Topics: Training and Simulation