HALIFAX FORUM NEWS: Space Force Chief Pushes Back on Calls for Elimination of Service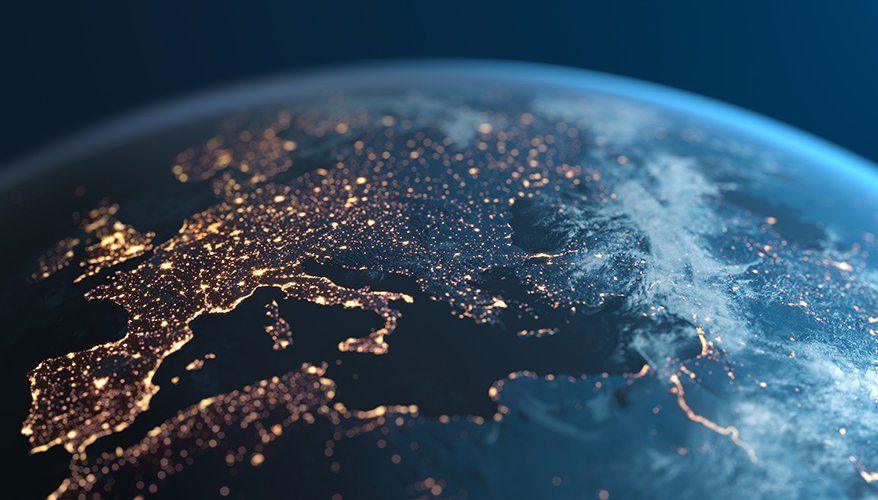 iStock photo
Some progressive groups have recently called on President-Elect Joe Biden to eliminate the Space Force after he takes control of the executive branch Jan. 20. However, Chief of Space Operations Gen. John "Jay" Raymond pushed backed on the notion Nov. 21.

A memo signed by multiple progressive groups said the Space Force creates "unnecessary bureaucracy" and that the service focuses on the militarization of space over cooperation, according to SpaceNews.
"Space fuels our American way of life, space fuels ... our American way of war," he said. "Unfortunately, our adversaries, our competitors have chosen this to be a domain of warfare and weaponized space. And, therefore, it is absolutely critical — it's essential — that the Space Force continues to focus on being able to secure those vital national interests, not just for our nation but for the globe."
The service was stood up in December 2019 and is the first new service branch since the Air Force was established in 1947. While the Space Force originally faced headwinds when it was first proposed by President Donald Trump in 2018, it now has bipartisan support.

Raymond said the Space Force plays a key role in deterring aggressive actions from adversaries in space, including China which is making strides in its space-based capabilities, he noted during the Halifax International Security Forum, which is being hosted both in person in Halifax, Nova Scotia, and virtually due to the ongoing COVID-19 pandemic.

"China is moving very fast," Raymond said. "They've gone from zero to 60, really, really quick. And one of the reasons why we stood up and established the United States Space Force — and its complimentary warfighting command of the United States Space Command — is we saw an opportunity to stay ahead of that threat."

The service — which is nestled under the Department of the Air Force — is purposely building its force to move at speed and partner more effectively with industry, the intelligence community and allied partners, he said.

Russia — which, alongside China, was listed as a great power competitor in the 2018 National Defense Strategy — is also exhibiting concerning behavior in space, Raymond noted.

Moscow recently "launched a satellite in close proximity to a United States satellite. That was very concerning," he said. "We have all seen those Russian nesting dolls, if you will, where there's a doll inside of a doll inside of another doll. Well, they had launched a satellite that had another satellite inside of it and what we have seen in the past with that satellite is that they … release a projectile that's designed to kinetically kill a United States satellite."

There is a whole spectrum of space-based threats from Moscow, including reversible jamming of GPS and communication satellites, directed energy weapons and cyber attacks, he said.

Currently, space lacks the necessary governance structure to keep actions in the region peaceful, Raymond said.

"Today there's the Outer Space Treaty of the '60s that basically says you can't put weapons of mass destruction in space, and you can't put a military base on planets," he said. "Other than that, … it's the wild, wild west."

The Space Force believes there needs to be norms of behavior on what are safe and responsible actions in the domain, Raymond said. It is working closely with allies to develop those rules.

"What are those norms of behavior that responsible nations should follow?" he asked. "The way we're doing that … is working with our partners in operating and demonstrating safe and professional behavior every single day."

The Space Force is currently engaging with a number of countries as it works to facilitate space cooperation, Raymond said.

"One of the things I'm most proud of over the last several years and specifically this year is we really strengthened the relationships that we have with our partners," he said.

The United Kingdom recently announced that it will stand up its own space command, which follows the establishment of a similar organization in France last year, he said. Other partner nations such Canada and Japan have also elevated the importance of space, he added.

"We've got great partnerships," he said. "Those partnerships are going to deliver us spectacular advantage going forward. … Not only do we share data back and forth, but we operate together, we train together, we exercise together, we wargame together, and now we're actually building capabilities together."

For example, the U.S. Space Force recently partnered with Norway to put a payload on a Norwegian satellite that saved the service a significant amount of money and allowed it to get capability on orbit faster, he said. The service is embarking on a similar strategy with a Japanese satellite, he said.

"We see great value in these partnerships going forward," he said.


Topics: Topics