NDIA PERSPECTIVE DEFENSE DEPARTMENT
Reflecting on the Past and Future of NDIA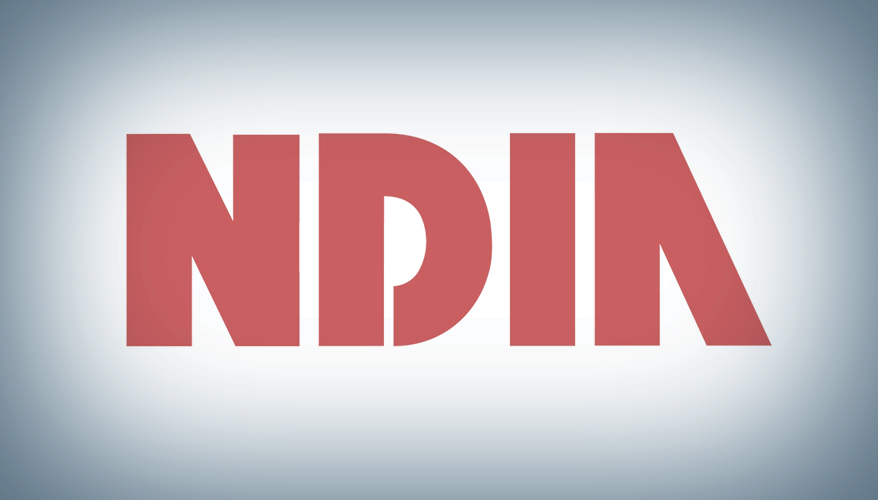 This image must be used within the context of the news release it accompanied. Request permission from issuer for other uses.
I write this article on my last day as chairman of the National Defense Industrial Association and want to thank all of you, our community of industry, government, military, academia and all defense professionals committed to advancing national security.
I must also thank President and CEO retired Gen. Hawk Carlisle, Chief Operating Officer retired Army Gen. Jim Boozer, and the entire NDIA staff of over 70 people who have managed and led us to great achievements over the past two years.
Despite these difficult times caused by COVID, the association remains financially strong and the premier thought leader within the defense industry. Over the past two years we have brought over 30 universities into the NDIA fold along with several laboratories.
We now produce the "Vital Signs" publication, annually evaluating and grading the health and readiness of the U.S. defense industrial base. It is a complement to our excellent monthly magazine, National Defense, which is nationally recognized and honored.
We have matured the Women In Defense affiliate with great success. Recently, we established the Emerging Technology Institute, which will place us in the forefront of new innovation so important to the changing nature of modern warfare.
The new Chairman Arnold Punaro has been invaluable as my vice chairman. I can think of no one more connected in this town and more dedicated to our national defense community. Michael Bayer's distinguished background in the defense arena makes him the perfect vice chairman for Arnold and NDIA.
Yet I am concerned with some daunting issues and questions we face in the defense industry such as: reduced defense budgets; how to preserve the industrial base and supply chain; how to protect sensitive data and intellectual property rights; and how to deal with increased international competition.
Other unresolved issues include the roles and missions for the military branches — namely how we overcome parochialism and establish jointness.
Another problem is how to achieve a sensible defense budget, while also setting proper priorities with all the new technologies now upon us to ensure deterrence.
How will we address, fund and adopt such new game-changing capabilities as digital engineering and open source software coding to stay ahead of the competition?
I am especially concerned about the U.S. defense industry where we have fewer prime vendors and the number of Tier 2 to Tier 5 vendors has shrunk dramatically in the past five years.
The Pentagon is confronting a near impossible task to stem the stealing of U.S. technical data and IP. Meanwhile, we are a politically divisive nation with a troubled balance sheet.
Our national defense apparatus remains tribal with overlapping missions and redundancies, each with its own culture and parochial interests. Budget allocations are affected by roadblocks to a proper defense posture.
Other roadblocks include Congress, where members fight to preserve what is either built or stationed in their state or district.
The Office of Management and Budget and the White House are often at odds with what the Defense Department and the office of the secretary of defense wants.
Interservice competition for funding is a zero-sum game and each service fights to justify its allocation and weapon systems.
Meanwhile, a distaste for defense products and spending often rule the national media.
Here are a few recommendations.
The next secretary of defense should conduct a thorough review of budget allocations prioritizing the highest needs of the Defense Department and the National Defense Strategy.
Budgets must be set to the new warfighting realities and not service-by-service ratios. Emerging technologies are here: cyber, artificial intelligence, quantum, directed energy and hypersonics. They demand budget re-think!
"Jointness" must be emphasized with parochialism taking a back seat.
Transparency of spending and metrics needs to be improved. Hidden "pass-through" funding should be moved to OSD's budget. Transparency should stay with regard to the future years defense program.
Legacy systems must be allowed to retire.
Leadership should define and appoint which branch will lead on important programs. Duplications of effort and spending should be eliminated with clear lines of authority.
The Foreign Military Sales system must be looked upon as a real asset for America and the countries we support. Its positive benefits are immeasurable to national defense.
Finally, the services must continue to work closely with our great American industrial base to develop and perfect the latest technology. We must stay in the lead on these new emerging technologies or suffer the consequences.
Recognition of small business and its significant contributions to innovation must persist and flourish.
Finally, NDIA will continue to grow while representing the defense industry in support of the warfighter and the government. We provide an open forum every day through our website, 33 chapters, multiple divisions covering various defense topics, our events whether virtual or in-person, our policy branch meeting and educating on Capitol Hill and in the Defense Department, our National Defense magazine, and public appearances by our knowledgeable leadership and staff.
NDIA remains, after 100 years, the leading defense industry association in the world. I am greatly honored to have played a small part these last few years.

Richard McConn is CEO of M International Inc., NDIA executive committee chair emeritus and continues to lead the Nomination and Governance Committee.
Topics: Defense Department