JUST IN: Pacific Air Commander Wants Hypersonic Weapons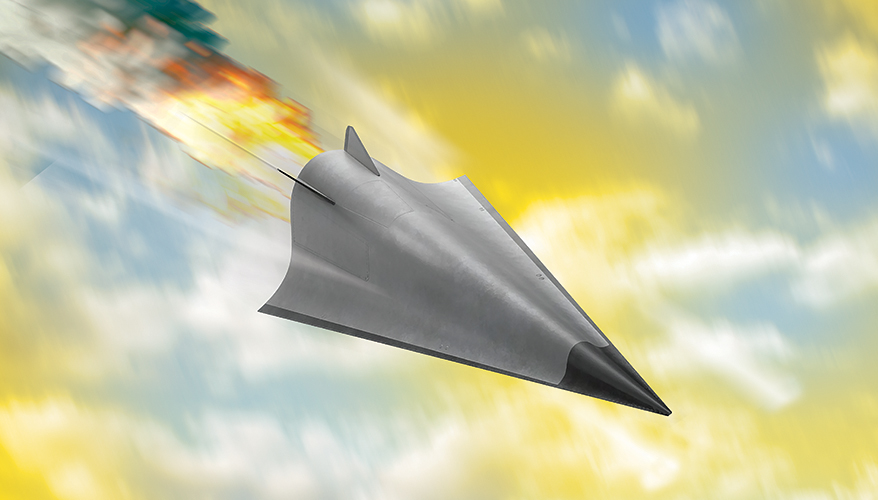 Art: TurboSquid
Should Congress pass a new military fund dedicated to operations in the Pacific, the general in charge of the U.S. Air Force in the region would like to see some of it spent on hypersonic weapons.

"It really cuts the time of flight of the weapon down," Gen. Kenneth Wilsbach, commander of U.S. Pacific Air Forces, told reporters Nov. 18. "The success that the weapon hits the target is significantly higher than the current family of weapons that we have."

Congress has proposed the "Pacific Deterrence Initiative," which would dedicate funding to operations in the Pacific to counter China. The legislation is similar to the European Deterrence Initiative, which was set up to counter Russia. The Senate's version of the fiscal year 2021 National Defense Authorization Act would allocate $6 billion toward the initiative. The House version includes authorization for an "Indo-Pacific Reassurance Initiative," which would be funded at $3.6 billion.

However, because the initiative has yet to become law, Wilsbach said he is "not tying any modernization of our forces to PDI."

"I set my requirements and state what I would like to have in the Pacific based on the situation that I view from our adversaries," he told the Defense Writers Group. "We already have pretty advanced weapons when you consider F-22, F-35 … we have considerable capability in the theater."

As for hypersonic weapons, Wilsbach said he has no preference on the type. Hypersonic research involves maneuverable weapons or aircraft that can travel at speeds of Mach 5, or higher, and the systems designed to defeat them. One approach is "boost-glide," where a ground-based missile launches the weapon to a high altitude, which then separates and reaches high speeds as it descends. Air-launch hypersonic weapons are fired directly from an aircraft.
"I'm a bit agnostic to that," he said. "The technologies are also different ways of figuring out how to solve the problem. For me, I'm agnostic as long as I can hit the target with a weapon that's difficult to defend against. … It still remains to be seen which one of the variants will be the best to do that."

Another priority would be joint all-domain command and control, which will connect sensors from all the military services together, Wilsbach said. The Air Force is heading the effort by developing the Advanced Battle Management System, or ABMS. An ABMS experiment with European Command is scheduled to occur in the next few weeks, and two more are planned for 2021, he noted.

"That is another thing that we definitely want," he said. "These are things that we want to share with our allies and partners because we get synergistic effect when all of us can be on the same network and share our situational awareness."
In terms of air command, China is the United States' biggest threat, outpacing even the Russians, he noted.

"I don't see that changing in 10 years," he said. "We've seen unprecedented advancements by Chinese military forces, especially in the last 10 years. They've invested a lot, they've improved a lot, they've stolen intellectual capital from the West and they've done a respectable job of advancing … their air force," Wilsbach said.
Topics: Emerging Technologies