Algorithmic Warfare: 'SWAT Team of Nerds' Expanding Operations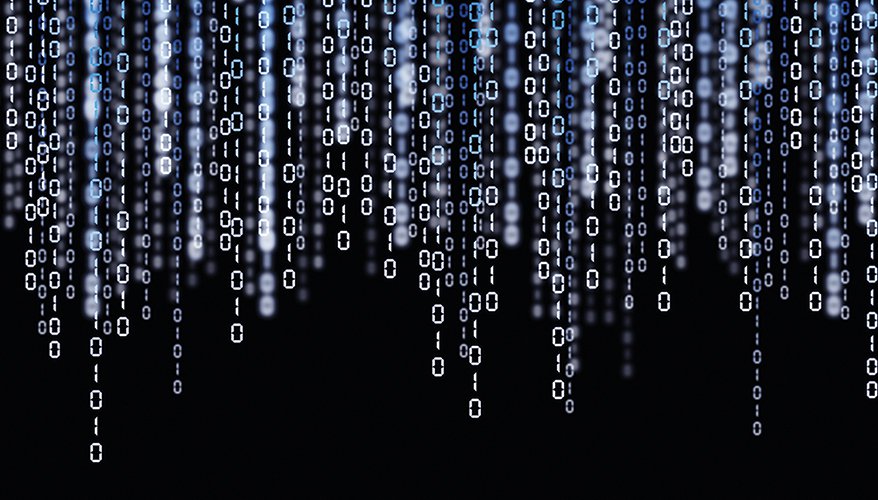 Illustration: Getty
The Pentagon's Defense Digital Service — which is made up of software developers, engineers, data scientists, designers and product managers focusing on high-impact projects — is expanding its portfolio and workforce to tackle tough problems facing the military.
The "Horde of Nerds," or "SWAT Team of Nerds," as director Brett Goldstein calls the organization, is made up of about 80 people, with around 30 being onboarded since the COVID-19 pandemic struck earlier this year.
That workforce is made up of mostly civilians coming from Silicon Valley who serve two- to four-year terms, Goldstein said during an October event hosted by the Center for a New American Security.
DDS can work agilely and "if there's a terrible tech fire somewhere we're able to go right away, we don't have to call anyone," he said. "We work on some of the hardest problems that we can find here at the DoD."
When the office was established in 2015 the founding officials focused on bringing innovation to the Defense Department, Goldstein said. Now he wants to expand on that.
DDS is working on major efforts such as Hack-a-Sat, which took place in August at DEF CON, one of the largest hacker conferences in the world, he said. The event was held in partnership with the Air Force.
"We actually had a 'capture-the-flag' on a satellite, and that was one of our activities where we're encouraging … [hackers] to look at our resources, find weaknesses, help us make them better and continually raise the bar of hardware and software," he said of the cybersecurity event.
DDS is also working on a program called Hack the Pentagon where it holds bug bounties for Defense Department systems, he said.
While some of these programs are examples of bigger, longstanding efforts, Goldstein wants them to become more operational.
To support "national security, it's not just about big enterprise programs, but it's [about] critical operational need," he said.
One area where the office is addressing more operational problems is its work with the cyber protection mission for the COVID-19 vaccine as part of Operation Warp Speed, he said. Operation Warp Speed is the U.S. government's effort to produce and deliver 300 million doses of a safe vaccine with initial doses available by January 2021. Army Gen. Gustave Perna is leading the campaign.
As COVID-19 struck earlier this year, the DDS workforce went from what was a mostly 9-to-5, five-days-a-week job pre-coronavirus to a non-stop, jammed-packed flow of work, Goldstein said.
"We started to get flooded with requests for assistance" ranging from symptom detection in Guam — where the USS Theodore Roosevelt was sidelined following an outbreak of COVID-19 — to remote telework issues, he said. "I reached out to the team on a Saturday, and … [said], 'If people are willing to surge and help and have time to get onto a bridge, let's talk through all of the things that are coming in.' ... Everyone started signing onto the meeting and we were just doling out ops."
DDS created MySymptoms.Mil, which is a COVID-19 symptom checker that is designed for the defense community, he said.
"The ability to partner with the medical community and bring the best in diagnostics, means that less people are to show up at the clinic," he said. "We were able to generate software which helps for self-reporting of symptoms. When you have a population as large as ours, let's make technology a force multiplier."
Goldstein said DDS' work with the novel coronavirus paid major dividends.
"I would argue we helped save lives by doing this. And I was so proud of the team for surging and doing this and being completely swamped," he said. "When you have an amazing component like this in technical ways, you can provide impact all over the world."
Meanwhile, DDS is tackling other "wicked problems" that the Defense Department is facing. That includes countering rogue, small, unmanned aerial systems, Goldstein said.
The team focuses on detecting, responding to and defeating the drones.
"If something weird shows up, we're able to fly there and just figure it out," he said.
DDS developed hardware to detect small unmanned systems and even provided overwatch for the USNS Comfort and USNS Mercy from small drones while they were supporting Los Angeles and New York City, respectively, during the early days of the pandemic, he said.
Challenging personnel is one way to retain a talented workforce, Goldstein said.
"For those of us who are engineers, we've all written some code that is the most boring thing and uninteresting thing in the world," he said. "Give people some wicked problems, give them some critical code, give them that sort of meaningful work and people get excited."
Goldstein noted that the Defense Department's effort to recruit computer-savvy employees provides opportunities for Silicon Valley techies to contribute to national security even if they're not cut out for something like Special Operations Forces.
"Now with technical skills … we all are able to do amazing work and we all contribute to the national security and improving government, improving the DoD in different ways," he said.
Topics: Infotech