China Threatens U.S. Primacy in Artificial Intelligence (UPDATED)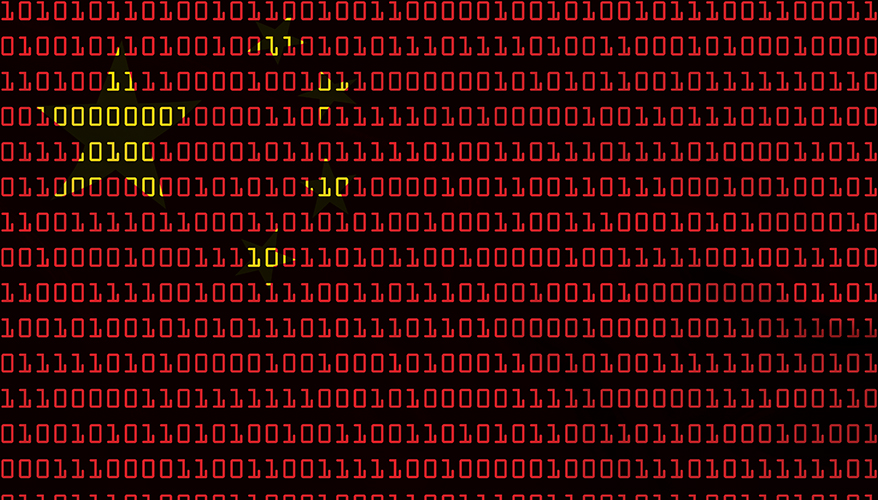 iStock illustration
It is a statement that has been broadcasted and heard around the world: China intends to be the global leader of artificial intelligence by 2030. The country is putting its money where its mouth is, officials and analysts say, and making investments in AI that could threaten the United States and erode Washington's advantages in the technology.
"The Chinese Communist Party recognizes the transformational power of AI," Defense Secretary Mark Esper recently said during remarks at the Defense Department's AI Symposium and Exposition.
Beijing views the technology as a critical component to its future military and industrial power, said the Pentagon's recently released "Military and Security Developments Involving the People's Republic of China 2020" annual report to Congress.
The country's "Next Generation AI Development Plan" details Beijing's strategy to employ commercial and military organizations to achieve major breakthroughs by 2025 and become the world leader by 2030, the report said.
Eric Schmidt, former executive chairman and CEO of Google and the chairman of the National Security Commission on Artificial Intelligence, said the Asian power is rapidly catching up to the United States.
"We're a year or two ahead of China," he said. "We're not a decade ahead."
The general consensus is that leading AI research is still conducted in the United States, but its strategic competitor is advancing, he said during an event hosted by the Hoover Institution.
"We're in a contest, and part of the reasons I think that China may win is that they have five times as many people," Schmidt said. "They're very focused on STEM education.
They have incentives now in their research community for people to publish papers. … The quality may not be there, but numerically they're there."
Husanjot Chahal, an analyst at Georgetown University's Center for Security and Emerging Technology, said Chinese Communist Party leaders see the development of AI as a rare opportunity for China to surpass the United States.
Michael Brown, director of the Pentagon's Defense Innovation Unit, said the United States is in a "superpower marathon with China" to acquire advanced technology.
There are already areas where Beijing is ahead, he said. These include facial recognition software, small drones, quantum communications, telecommunications, genetic data, cryptocurrency and more, according to his presentation slides.
"Frankly, when I put this slide together, I was surprised by how many technologies China had the lead on," Brown said.
Areas where China is challenging the United States' lead include artificial intelligence, biotechnology, pharmaceuticals, rocket launches, quantum computing, quantum sensing and supercomputing, according to his slides.
According to the Pentagon's China military power report, Beijing is pursuing a whole-of-society effort to become the worldwide leader in AI, which includes designating certain private companies as "AI Champions" to emphasize research and development in specific dual-use technologies.
In 2017, China delegated Alibaba, Baidu, iFlytek and Tencent as AI Champions. SenseTime joined in 2018 and in 2019 Beijing added 10 new companies to the list, including Huawei, Hikvision, Megvii and Yitu, according to the report.
Both Huawei and Hikvision are major suppliers of AI surveillance technology worldwide, it noted.
Beijing is constructing what Esper called a 21st century surveillance state "designed to wield unprecedented control over its own people."
China has hundreds of millions of cameras strategically located across the country and billions of data points generated by the Chinese internet of things, he said.
"The CCP will soon be able to identify almost anyone entering a public space, and censor dissent in real time," he said. "More troubling is the fact that these systems can be used to invade private lives, leaving no text message, internet search, purchase or personal activity free from Beijing's tightening grip."
Esper also noted that China is using its AI surveillance apparatus to repress its Muslim Uighur population and to identify, seize and imprison pro-democracy protestors in Hong Kong.
"As China scales this technology, we fully expect it to sell these capabilities abroad, enabling other autocratic governments to move toward a new era of digital authoritarianism," he said.
The country is also investing in autonomous systems and views AI as a "leapfrog" technology that could enable low-cost, long-range autonomous platforms to counter U.S. military conventional power projection, Esper said.
"At this moment, Chinese weapons manufacturers are selling autonomous drones they claim can conduct lethal targeted strikes," he said. "Meanwhile, the Chinese government is advancing the development of next-generation stealth UAVs, which they are preparing to export internationally."
In 2019, private Chinese company Ziyan UAV demonstrated armed swarming drones which it claimed employed AI to perform autonomous guidance, target acquisition and attack execution, according to the Defense Department report.
Over the past five years, China has made achievements in AI-enabled unmanned surface vessels, which it plans to use to patrol and bolster its territorial claims in the South China Sea, the document said. It has also tested unmanned tanks as part of research efforts to integrate AI into ground forces.
Meanwhile, the People's Liberation Army is shifting away from today's "informatized" method of warfare and moving to "intelligentized" warfare, according to the report.
"PLA strategists broadly describe intelligentized warfare as the operationalization of artificial intelligence and its enabling technologies, such as cloud computing, big data analytics, quantum information and unmanned systems, for military applications," the report said.
Beijing plans to pursue intelligentized warfare through its military-civil fusion development strategy — which requires that technology developed by the commercial sector be transferred to the military — and by reforming its R&D strategy and doctrine organizations, according to the study.
To support intelligentized warfare, China is pursuing new AI capabilities to support autonomous command-and-control systems, more sophisticated and predictive operation planning, as well as intelligence, surveillance and reconnaissance fusion, the report said.
"In addition, the PLA is developing more capable command information systems and decision aids for battlefield commanders," the document said. "Future command, control, communications, computers, intelligence, surveillance and reconnaissance systems will seek to use AI to collect, fuse and transmit big data for more effective battlespace management and to generate optimal courses of action."
Beijing also plans to improve its cyber and electronic warfare capabilities through AI-assisted network vulnerability analysis, countermeasure identification and electromagnetic spectrum management, the study noted.
Because the Chinese military is short on recent combat experience, the country is using AI for wargaming, said Elsa Kania, an adjunct senior fellow with the Technology and National Security Program at the Center for a New American Security.
"There's been attention to the application of AI in wargaming and the development of several systems both to play against and train to some extent human players or AI systems … to generate data, to experiment with new concepts and draw lessons learned about trends and the character of warfare," she said.
It is difficult to pinpoint how much China is spending on artificial intelligence, but it could be in the low billions of dollars for just research and development, Kania said.
"China's defense budget is generally considered quite opaque," she noted.
Beijing is working on a growing number of early stage AI projects and systems with funding from institutions such as the Central Military Commission Science and Technology Commission, which is roughly analogous to the U.S. Defense Advanced Research Projects Agency, Kania said.
While China continues to make investments in the technology, U.S. military leaders contend that the United States still has the upper hand.
"There are some critics who suggest that China is the intellectual and technical leader in the AI space," said Dana Deasy, the Pentagon's chief information officer. "Those critics underestimate the talent and innovative spirit of our nation's private sector and academic institutions. No one can match the intellectual power of [American] academia and tech in the field of artificial intelligence. This is one of the reasons I am confident the United States will continue to lead in artificial intelligence for many years to come."
Nand Mulchandani, the Joint Artificial Intelligence Center's chief technology officer, echoed Deasy's comments.
"Our focus is on partnership with industry," he said during a September briefing with reporters. "There's no question that when it comes to scale, sophistication, talent … [that] U.S. industry leads. ... We're very confident of that."
Mulchandani noted that AI is not a monolithic, single piece of technology, but a variety of components to include algorithms, statistics and more.
"Saying that one country is ahead or behind in the aggregate … is hard to say," he said. "You have to take it on an individual technology basis."
Jeffrey Ding, a researcher at the University of Oxford's Centre for the Governance of AI, said a country can specialize in certain military applications — as China has — but not have a broad base of AI applications.
It's "possible for a country to not be the No. 1 leader in innovating new AI advances, but still be a very fast follower in adopting and diffusing those advances across their economy or their military," he said.
For China, two such areas include facial recognition software for surveillance purposes and natural language processing, he said.
Kania noted that while there has been much discussion about the potential edge that China's civil-military fusion policy gives it, it remains to be seen if it will provide the upper hand.
"If China succeeds in implementing military-civil fusion as a strategy to the full extent of its intention, then military-civil fusion could become a source of advantage, but it's hardly preordained that the strategy will succeed," she said. "The irony is that elements of military-civil fusion are intended to replicate existing advantages of the American defense innovation ecosystem."
For the United States to win in the tech race with China, there needs to be an organized and generational commitment to compete, Brown said. The government needs to bolster investment in R&D, ensure it has the right human capital, develop integrated U.S. economic statecraft and increase long-term focus in U.S. capital markets and businesses.
Rising to the challenge China poses will be critical, Brown said.
"If we let China take the lead in these key technologies and they get a substantial lead, … we will not be able to deter them" militarily, he said. "This next decade is what's critical for us. … If we're not organizing ourselves to take the leadership in these key technologies in the next decade, it well could be too late."
Clarification: This article has been updated to clarify that China's Central Military Commission Science and Technology Commission is roughly analogous to the Pentagon's Defense Advanced Research Projects Agency as well as clarified that China is working on a growing number of early stage AI projects.
Topics: Infotech