BATTLEFIELD COMMUNICATIONS
BREAKING: Pentagon Unveils New Electromagnetic Spectrum Strategy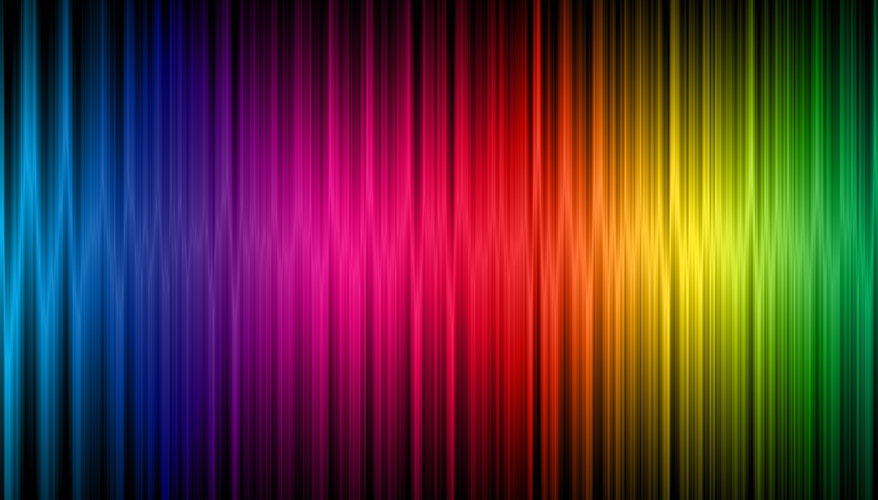 iStock illustration
The Defense Department's
new strategy
for maintaining military superiority across the electromagnetic spectrum, released Oct. 29, will have major implications for industry as the Pentagon tries to stay ahead of China and Russia.
Today's electromagnetic operational environment is increasingly complex, congested, contested and constrained, defense officials say, requiring a more holistic approach and transitioning away from the traditional ways of thinking of electromagnetic warfare as separable from spectrum management.
The five strategic goals include: develop superior EMS capabilities; evolve to an agile and fully integrated EMS infrastructure; pursue total force readiness in the EMS; secure enduring partnerships for EMS advantage; and establish effective EMS governance.
"Through the department's deliberate and cooperative pursuit of these goals, military commanders will possess the resources, capabilities and interoperability necessary for decisive military overmatch" against great power competitors that are threatening U.S. military freedom of maneuver in this domain, the document said.
A detailed roadmap and implementation plan is expected to be released in March, according to defense officials who briefed reporters on condition of anonymity. The new strategy was mandated by Congress in the 2019 National Defense Authorization Act.
The implementation could have a wide-ranging impact on the acquisition enterprise including research and development and upgrades to legacy systems.
"DoD will update its EMS-related policies, enhance cooperative processes, pursue emerging technologies, and incorporate commercial innovations to adapt its EMS-dependent systems," the document said. "The department, with emphasis on the services, will need to evolve and harmonize their requirements for new acquisitions, perhaps incorporating major modifications to existing systems."
Which legacy systems will need to be modified, and on what timetable? That depends, said one of the defense officials who briefed reporters.
"There are obviously thousands of systems out in use today that use the legacy approaches of particular narrow ranges of frequencies," he said. "Going forward as part of the implementation plan and the development of specific tasks within the implementation plan, we will identify near-term upgrades that … might be necessary."
A second defense official said the Pentagon will take a "crawl, walk, run approach."
"We're going to be looking at a variety of different things … to get after no kidding, real dynamic, cognitive adaptive kind of spectrum management and operations," he said. "Some systems out there are old and antiquated and we've got new stuff coming on the R&D front. We're going to have to influence that stuff. So, it's going to depend."
There will be a near-, mid- and long-term approach with regard to divestments of legacy systems and how that will influence future investments, he added.
New technologies will have both defensive and offensive applications.
"By developing innovative asymmetric EMS capabilities, DoD can protect expensive friendly capabilities from disruption or attrition, while simultaneously denying or degrading the effectiveness of adversaries' high-priced systems," according to the strategy.
Protecting the U.S. military's freedom of maneuver and access to the spectrum will be critical for implementation of the Pentagon's joint all-domain command and control, or JADC2, concept, officials noted. JADC2 will involve linking the different services' sensors, shooters and other communications nodes on the battlefield for high-speed operations.
The department is eyeing dynamic spectrum sharing technologies that are needed to facilitate sensing, assessing, frequency agility, frequency diversity, wide tuning ranges, minimizing EMS footprint, reducing vulnerability to detection, and resiliency against RF-enabled cyberattacks. Modular open systems approaches and software-defined systems are also desirable, a defense official noted.
The new strategy calls for navigating the thorny issue of how the Defense Department and industry will share portions of the electromagnetic spectrum as the commercial sector rolls out new 5G communications technology, which the Pentagon also plans to adopt.
"Our near peer competitors are out there operating across all of the spectrum space, including commercial," a defense official said. "So we as a department … have to look at this from a holistic enterprise approach. Whether it's using commercial spectrum or federal spectrum or military spectrum where we have priority, we have to be able to access and maneuver in any spectrum to be able to defeat our enemies and deny them access in the same way. So that's going to require us to get access to commercial spectrum in the United States, as a first step, to be able to train and exercise and do the things we need to do."
Not everyone is thrilled with the idea of giving the Pentagon access to more of the spectrum, he noted. "The industry guys don't like that."
However, the military doesn't view spectrum sharing as a one-way street, he said.
"The approach that we're taking though here is we're trying to give industry more access to spectrum and open up the spectrum space, especially in DoD band where we have priority, to give all of us more spectrum access across the board," the defense official said. "It's not just about DoD needing access to commercial bands. It's really about opening up the airwaves to allow industry more access to spectrum as well."
Some U.S. officials have expressed concerns about opening up portions of the electromagnetic spectrum used by the Defense Department to commercial companies on the grounds that it could potentially interfere with military systems and operations.
However, a defense official told reporters that the Pentagon is moving "full speed ahead" on opening up the 3450-3550 megahertz band to commercial firms for 5G deployment as directed by the Federal Communications Commission.
"We're in the full phases of the implementation of that, working through the transition plan work that needs to be done" before the spectrum auction, which is slated for December 2021, he said.
Topics: Battlefield Communications