JUST IN: State Department Hints at More Arms Sales to Mideast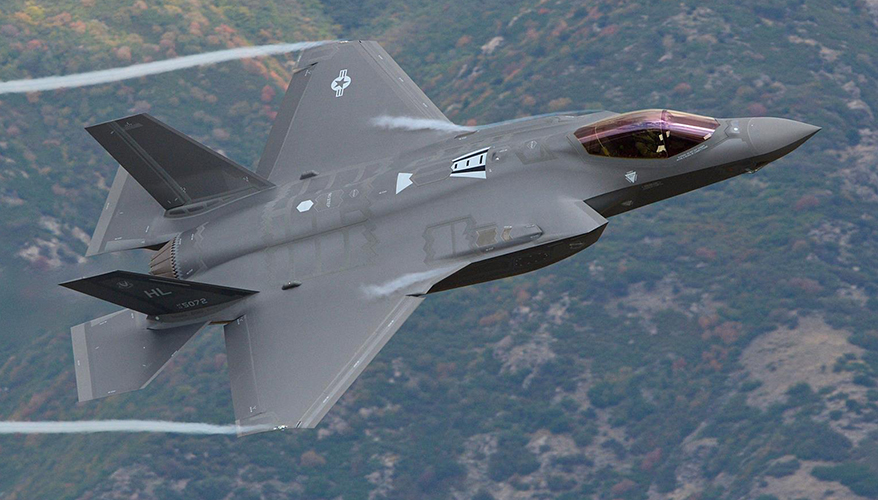 F-35A Lightning II
Air Force photo by Alex R. Lloyd
Recent diplomatic developments coupled with concerns about the threat posed by Iran could open the door to additional arms sales to the Middle East, a top State Department official suggested.
The Abraham Accords, agreed to in August, led to the normalization of relations between Israel and some of its neighbors including the United Arab Emirates and Bahrain. The move was viewed by many observers as paving the way for exports of U.S.-made F-35 joint strike fighters and other military equipment to more countries.
So far, Israel, the United States' closest ally in the Middle East, is the only nation in the region that has been allowed to buy the fifth-generation aircraft, which is stealthy and has advanced data-sharing capabilities, among other cutting edge features. However, the platform is reportedly on the wish list of Gulf States such as the UAE, and analysts have anticipated that the fighter jet would eventually be made available to them.
Boosting exports of U.S.-made defense technologies has been a major economic and national security policy objective of the Trump administration.
During an Oct. 28 video conference with reporters, Assistant Secretary of State for Political-Military Affairs R. Clarke Cooper was asked to provide details about a request from UAE to buy the F-35.
"We don't preview potential arms sales that we've not yet notified to Congress … but it's fair to say, of course, if one looks at the broader dialogue and you look at the region, the Abraham Accords are very transformative," Cooper said. The diplomatic breakthroughs "have provided a platform for looking very closely at where there are further opportunities for security cooperation, not just between the United States and those [Gulf] States, but also security cooperation and normalization between those states and Israel."
The potential sale of the Lockheed Martin-built F-35 has raised concerns among U.S. lawmakers that it could threaten Israel's technological military superiority in the Middle East. Preserving Israel's "qualitative military edge" is a congressional mandate.
Cooper said the Trump administration would weigh Israeli security considerations among a number of factors when considering proposed arms sales to the region. He confirmed reports that the Israeli government has recently said it is not concerned about a potential deal for UAE to buy the stealth fighter.
Worries about Iran among Israel, the Gulf States and other nations could also spur weapons purchases in the region, Cooper said.
"This is where there certainly has been an appreciation for meeting the threats that are direct not only to their populace, but … on shared interests," he said. "If we look at the Gulf States, their capabilities, their defense requirements, as well as Israel's, what we do have is an interesting nexus of … applicable burden sharing" in meeting the threat posed by Tehran, he added.
However, one nation that may see a decrease in U.S. arms sales is Turkey, according to Cooper.
Turkey has been kicked out of the multinational F-35 program over Ankara's decision to procure the Russian-made S-400 air-and-missile defense system. U.S. and other Western officials are concerned that the S-400 could undermine NATO's military capabilities. The Turkish government recently confirmed that it had test-fired the system.
"We've made it very clear to Ankara that the testing of the S-400 was absolutely unacceptable," Cooper said, adding that imposing economic sanctions is a policy option that is very much on the table.
"The consistent conversation that we've had with Turkish counterparts is that the S-400 is not … interoperable with U.S. platforms. It is not interoperable with NATO. And operationalizing such an asset or system incurs further risk of sanctions and further risks of [arms] restrictions," he said.
Topics: Global Defense Market