ALGORITHMIC WARFARE AIR FORCE NEWS
Air Force Meshes Info-War Capabilities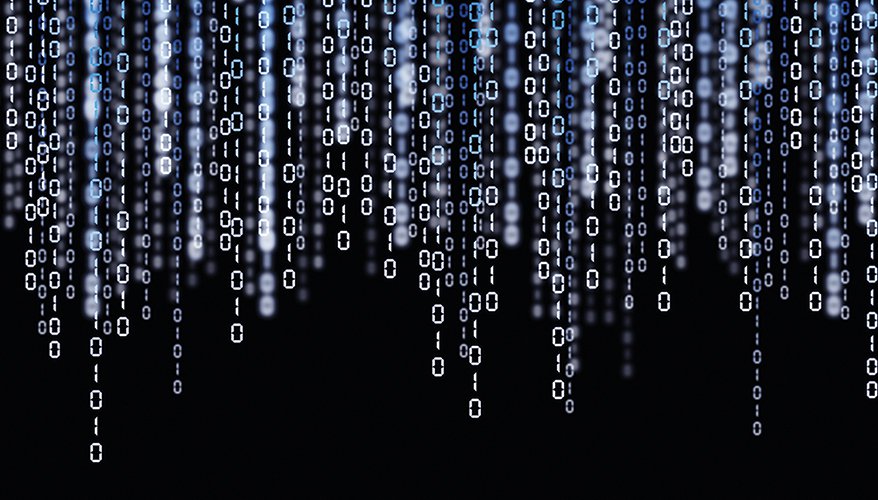 Illustration: Getty
The Air Force is working to coalesce a number of its information warfare operations as great power competitors Russia and China make investments in their own digital warfighting tools.
Last year, officials began merging and integrating headquarters staff for cyber and intelligence, surveillance and reconnaissance effects under an office known as A2/6, said Air Force Lt. Gen. Mary O'Brien, deputy chief of staff for the organization.
While cyber and ISR are the "primary focus today in A2/6, they're not the only capabilities that we need to converge in order to deliver effects in the information environment of the future," she noted during a panel discussion at the Air Force Association's Virtual Air, Space and Cyber Conference.
There is also a need to influence the entire electromagnetic spectrum, O'Brien said. To get at that, the Air Force Spectrum Management Office will be integrated into the A2/6 team, she noted. The effort was slated to begin in October.
"Their mission is to defend and ensure electromagnetic spectrum access for the Air Force and DoD activities in support of our national policy objectives and global operations," she said. "With this realignment, A2/6 continues along a multi-year path to support — from a headquarters Air Force perspective — the synchronization of information warfare functions."
Information warfare is the employment of military capabilities in and through the information environment to deliberately affect adversary human and system behavior, O'Brien said. The convergence of several info-war functions within A2/6 is happening at the right time to influence a number of key initiatives such as the Air Force's Advanced Battle Management System.
The service envisions ABMS as an "internet of things" for the military that will not only connect the Air Force and Space Force's platforms, but also those of the other services through a concept called joint all-domain command and control, or JADC2.
A2/6 is working on several aspects of ABMS, she said. This includes open software-defined mesh networks, open software-defined radios and other open systems that will enable translation and communication across platforms.
"Each one of these product lines enables an aspect of connectivity necessary for command and control," she said. "We will need to embrace modern technologies, especially those from our industry partners, to deliver the operational networks and threat information our joint warfighter needs to generate combat power."
O'Brien noted that her team is thinking through critical capability developments necessary for future fights, including artificial intelligence.
"We've got to streamline the speed and accuracy of repetitive tasks," she said. "We've got to free up and shift human intention and cognition toward those higher-level reasoning and judgment problem sets."
Meanwhile, last year the service created a new numbered air force with enhanced mission capabilities for information warfare known as the 16th Air Force, or Air Force Cyber, which is located at Joint Base San Antonio-Lackland, Texas.
"The foundational problem that the Secretary of the Air Force aligned to 16th Air Force … was how do we integrate all the capabilities that we have from an ISR, [signals intelligence], cyber, electronic warfare and information operations perspective, to be able to compete" against potential adversaries such as China and Russia, said Lt. Gen. Timothy Haugh, commander of 16th Air Force.
"We've seen great progress in terms of each of our roles and missions and how we can be complementary across each of those functions," he said.
Sixteenth Air Force was identified as the cryptologic component for both the Air Force and Space Force in partnership with the National Security Agency, Haugh said. The organization also has a responsibility to operate, secure and defend all Air Force networks.
It has organized around the idea of "convergence in the information environment," he said.
It is focused on tackling hard problems in the air components and combatant commands and then accessing and leveraging its comparative advantages, including its access to data, unique authorities and partnerships, he said.
Haugh touted the progress the new organization is making, whether that be intelligence personnel generating insights or cyber professionals conducting offensive and defensive operations.
The group is accelerating a number of cybersecurity activities, Haugh said.
"We've seen our combatant commanders that we're partnered with become very aggressive in the information environment," he said. "We see this as a natural extension of what competition is going to look like for now and into the foreseeable future."
Sixteenth Air Force has made much progress in executing U.S. Cyber Command Commander Gen. Paul Nakasone's vision of persistent engagement in the cyber domain, Haugh said.
"One of those missions that we're very focused on is his No. 1 priority of defense of the 2020 elections," he said. Russia and China both have been attempting to influence the election between Republican President Donald Trump and Democratic nominee Joe Biden, government officials say.
That is "a mission that three to four years ago, we would have never expected to be a Department of Defense mission," Haugh said. Election security is now a key task for Air Force cyber teams.
Meanwhile, Haugh noted that 16th Air Force is closely aligned with the service's JADC2 vision.
"Our role as a cyber component is really tied to JADC2 in a number of different ways that underpin our ability to move data across our Air Force," he said.
Topics: Air Force News