Officials Optimistic on Resolving U.S.-EU Impasse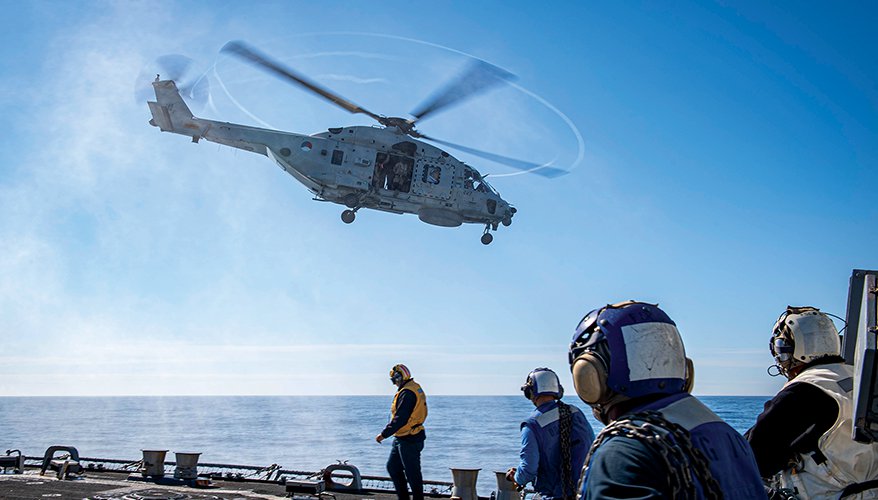 NATO exercise
Navy photo by Petty Officer 2nd Class Cameron Stoner
European nations have been ramping up their defense spending in recent years. However, the United States is worried that its companies will be shut out of lucrative international projects.
Camille Grand, NATO's assistant secretary general for defense investment, noted that non-U.S. members of the alliance have increased their military spending by $130 billion since 2016.
"This is good news for Europe," he said at the Defense News Conference. "It's good news for America [because] there is better burden-sharing. And this is good news also for the defense industry."
Greg Kausner, executive director for international cooperation in the Pentagon's acquisition and sustainment office, said the alliance is on track for an additional $400 billion in investment by 2024, which will facilitate modernization.
However, U.S. officials also have their eyes on the European Union's European Defense Fund and the Permanent Structured Cooperation project — known as EDF and PESCO, respectively — which aim to boost Europe's indigenous military capabilities. Plans call for investing about 6 billion Euros in the EDF from 2021 to 2027.
"What we want vis-a-vis PESCO and EDF … is to ensure that we have that equal level playing field across the board and that U.S. companies can compete," Kausner said.
However, European industrial protectionism is making a resolution more difficult.
"The problem is that we have two camps in the EU — those who want to have an open access for non-EU members, particularly NATO allies, … and there is another camp who is a little bit more restrictive," said Karl-Heinz Kamp, special envoy of the political director in the German Federal Ministry of Defence.
However, "the German government is fairly optimistic that we will be able to find a compromise" before its presidency of the Council of the European Union expires at the end of this year, he added. "It's a terribly important issue for all of us."
Kausner said other issues that could be sticking points include intellectual property and re-transfer of technology.
However, he suggested there is room for transatlantic compromise.
"We remain steadily engaged with our EU partners on this to discuss what we feel like could be some reasonable accommodations in the space that would better facilitate U.S. participation," he said.
"I am optimistic that we can come to some type of conclusion and better place with regard to PESCO. That has a lot to do with establishing an administrative arrangement with the [European Defence Agency]. And so we'll work steadily … with the EU to ensure that that happens vis-a-vis EDF."
Topics: Budget, Global Defense Market