NDIA POLICY POINTS DEFENSE DEPARTMENT
CR Even a Worse Idea During a Pandemic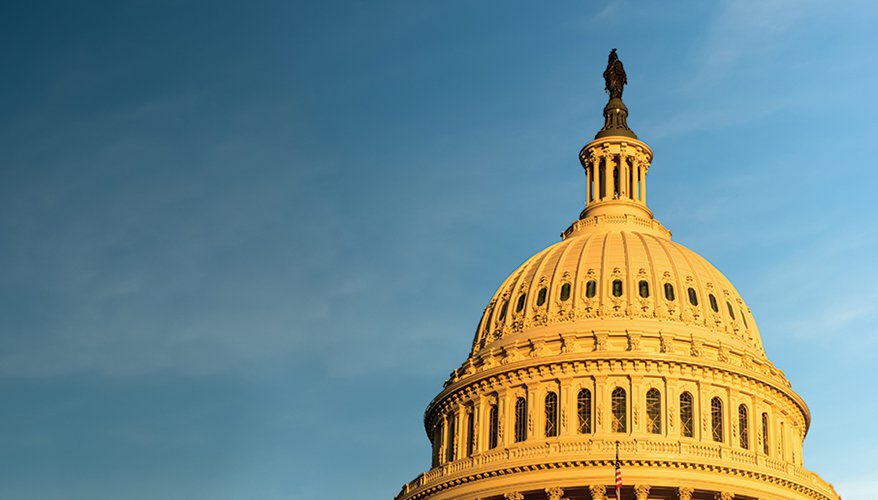 Photo: iStock
Congress passed a continuing resolution to fund the federal government for the new fiscal year that began on Oct. 1. Although not a surprise — no Congress since 1997 has passed all 12 appropriations bills on time — an extended CR that spans into December and possibly into the next year, is problematic for the services, the warfighter and the defense industry.
This fiscal year 2021 extension funds the government at last year's level through Dec. 11, when a lame duck Congress will need to either pass full-year funding or further extend the continuing resolution.
Republicans wanted a CR through December to provide leverage to push priorities if they lose the White House and/or Senate, while Democrats preferred one through January so a potential administration change could work their priorities.
With Congress gridlocked on a follow-on COVID relief package, members felt pressured to quickly pass a continuing resolution keeping the government open, especially during a year in which the president, all House members and 35 Senate seats are up for election.
With a prohibition on new starts, no ability to shift resources to emergent priorities, and spending levels limited, this means at best inefficient spending and lost time. At worst, this impedes the defense industry's ability to support the warfighter with modernized equipment and advanced capabilities — threatening military technology advantages and readiness recovery efforts.
A CR also creates uncertainties many small businesses are not adequately prepared to endure, forcing some out of the defense industrial base and disincentivizing others to join.
This is especially worrisome on top of a pandemic and the additional uncertainties brought on by the implementation of significant regulatory requirements associated with the Cybersecurity Maturity Model Certifications and the Section 889 ban on the "use" of certain Chinese entities' systems or components by federal contractors.
Unresolved budgets make it difficult for the defense industry to plan ahead and to collaborate with the federal government. Any burden on transparency and openness can directly affect national security, the economy and workforce development.
Recently, Naval Sea Systems Command Commander Vice Adm. Thomas Moore said the Navy has been "struggling with its industrial base to achieve on-time and on-budget maintenance availabilities," and that "part of this has to do with capacity: the yards do not have enough dry docks, and there's little incentive for them to invest in new infrastructure when they're not guaranteed a steady flow of funds due to things like continuing resolutions or budget-trimming efforts that often disproportionately affect readiness funds."
There are specific challenges involved with a continuing resolution in 2021 that will exacerbate its ill effects without exceptions passed by Congress. For instance, an extended CR spanning into next year would be problematic for the Space Force as the new military branch's funds are still in the Air Force budget and cannot be transferred unless Congress passes a full-year appropriations bill.
Gen. John Raymond, chief of space operations, recently highlighted concerns regarding a long-term continuing resolution, and the Trump administration has been pressing Capitol Hill to include many exceptions, including shifting four major funding lines from the Air Force's budget to separate Space Force accounts. These lines involve $2.6 billion for operations and maintenance; $77 million for emergency war spending; $10.3 billion for research, development, testing and evaluation; and $2.2 billion for procurement.
A continuing resolution is even more harmful this year due the coronavirus' continuing effects and the possibility of no additional relief until after the election, creating additional burdens for the economy and the American people.
With this CR passing without a relief package, many significant funding levels are in a holding pattern. This includes no additional funding for Operation Warp Speed, the Pentagon's program to seek a vaccine; no new funding opportunities specific to coronavirus through the National Institutes of Health; no new funding opportunities for small businesses through the Paycheck Protection Program or Economic Injury Disaster Loans; no legal liability protections; and no budget stability.
On a positive note for industry, the resolution includes an extension of Section 3610 of the CARES Act, to provide reimbursements under contracts delayed or halted because of the coronavirus pandemic, and the procurement of up to two Columbia-class submarines. However, these are authorizations without appropriations. Full-year funding is necessary to ensure we do not have a remake of the movie "Groundhog Day" on Dec. 11.
Many issues, including the growing deficit, continue to challenge the budgetary stability needed by the military services and the industry that supports national defense. As the fiscal situation tightens, it is ever more imperative that each dollar dedicated to national defense is spent with the utmost efficiency and effectiveness.
There are many important factors impacting the "when" and "how much" of any new funding. These include who is elected president of the United States, the state of the pandemic and the state of the economy. Other factors include the effectiveness of a possible vaccine; the delay of government action should either side of the aisle oppose the result of the election or any delays from mail-in voting; the possibility of no vaccine ready to mass-produce; and any conflicts that occur domestically or internationally.
Many of these issues are out of the hands of Congress, but whether or not to extend the CR beyond Dec. 11 is not one of them.
Congress needs to prioritize full-year funding ASAP. We hope for proactive, bipartisan post-election actions to ensure it gets passed.

Jonathan Kupperman is a legislative policy associate at NDIA.
Topics: Defense Department