Next-Gen Air Dominance Lacks 'Constituency'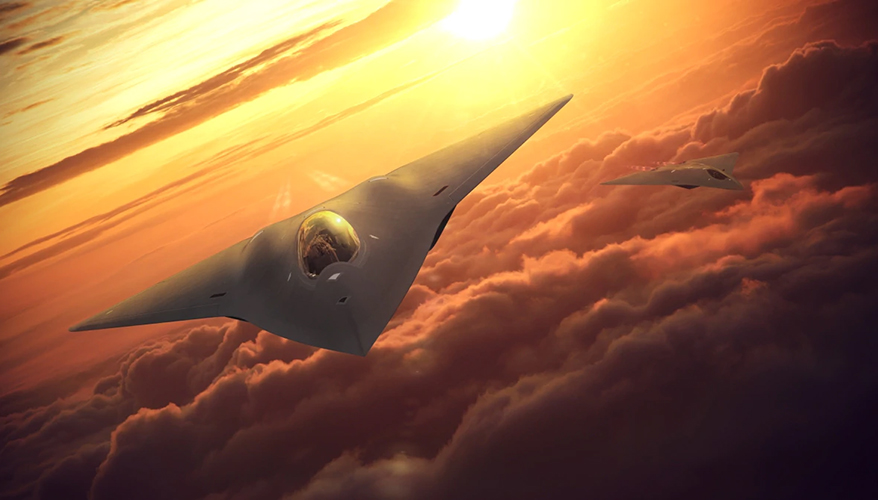 Lockheed Martin concept
The Air Force's next-generation air dominance initiative may run into fiscal headwinds in coming years without an established political constituency in Congress, according to a leading defense budget analyst.
The project, also known as NGAD, is currently in the research-and-development phase. Service leaders have indicated that the concept will include a family of systems, both manned and unmanned, although they have been tight-lipped about the secretive effort.
Assistant Secretary of the Air Force for Acquisition, Technology and Logistics Will Roper surprised many observers when on Sept. 15 he revealed at a virtual conference that a full-scale flight demonstrator for the program had already flown. But he declined to provide any details about the platform — citing a need to keep foreign adversaries in the dark — other than the fact that developers leveraged digital engineering to develop it.
"All I can say is that the NGAD test flights have been amazing," he told reporters. "Records have been broken."
Funding availability will be a key factor in determining when a future NGAD aircraft could be fielded, he noted, as well as pending decisions about how such systems would fit into the larger tactical air portfolio.
Todd Harrison, director of defense budget analysis at the Center for Strategic and International Studies, said the effort is currently receiving about $1 billion per year. The service requested another $1 billion in fiscal year 2021, and plans call for ramping up funding across the future years defense program.
However, defense spending may start to decline in 2023 or 2024 as lawmakers try to tackle budget deficits made worse by the COVID-19 pandemic, he noted.
Which Pentagon programs will be most vulnerable to cuts? Systems that are already in production or already have procurement contracts awarded and source-selection completed "tend to have more staying power just because of the built-in congressional support for them," Harrison said. Programs that are still early in development, on the other hand, tend to have less backing from lawmakers.
"NGAD comes to mind as one that could potentially be delayed or deferred," he said during a budget briefing in August before Roper revealed the prototype flight tests.
"They've not had a downselect at all; they're not even close to that yet. They're still spending a significant amount of money on the program, and it's not well-defined enough to know is that really going to produce a ... fighter that's going to be really relevant against Russia and China in the foreseeable future."
Harrison told National Defense that Roper's recent revelation did not fundamentally change his view about the initiative's budget prospects.
"The program still remains vulnerable" to cuts, he said. "Perhaps a little less vulnerable, because this did help to change the optics of the program. But if they don't follow up with details, if the details remain behind a shroud of secrecy, I don't know that it changes the outlook for the program that much."
"What we don't know is, how significant was this prototype?" Harrison said, noting that Roper didn't identify what type of records it might have broken. "How new and different are the capabilities that are resident on this prototype? What really did it demonstrate? Did they just fly something for the sake of flying something just to see if they could put it together and do it, or is this prototype really intended to progress into a production aircraft? We just don't know."
A new platform could come with a high price tag, he predicted.
"They're not billing this as a low-cost fighter," Harrison noted. "It is supposed to be technologically advanced. It is supposed to be sophisticated. So, it's not going to be inexpensive."
Just the upfront development costs could total tens of billions of dollars, he said.
Eventually the project will be competing for funding with other modernization programs that already have strong political backing, such as the F-35 joint strike fighter, parts of which are produced in more than 40 states across the country.
NGAD "doesn't have a built-in constituency yet" among the political class, Harrison said, making it more difficult for the Air Force to defend it against budget cutters.


Topics: Air Power