Uptick in Spending Seen for Directed Energy Weapons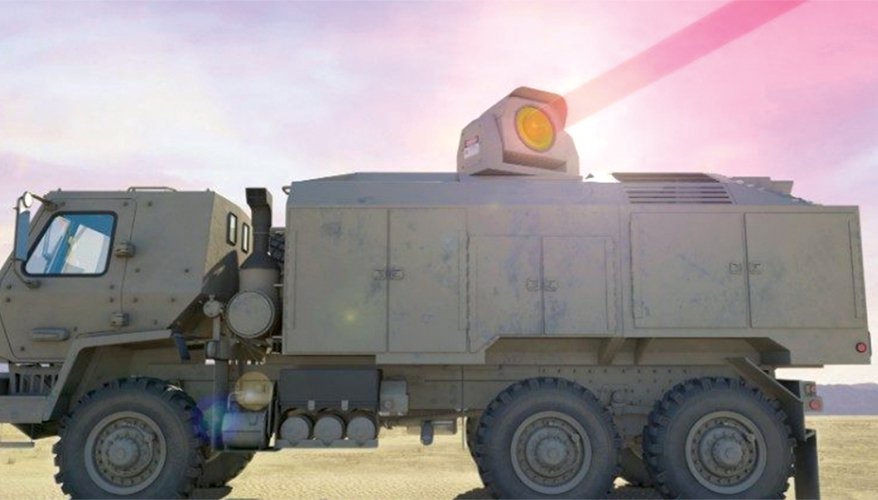 Lockheed Martin photo
Armed forces around the world are expected to boost investment in directed energy weapons such as lasers and high-powered microwaves over the next decade as the technology matures, a new study forecasts.
The U.S. military more than doubled its spending on this capability between fiscal years 2017 and 2019, from $535 million to $1.1 billion. Other nations, such as China and Russia, are also investing in these types of systems, said a recent report from market analysis firm GlobalData titled, "Directed Energy Weapons (Defense) — Thematic Research."
"Demand for directed energy weapons and investments is surging to billions [of dollars] every year," said study author Nurettin Sevi, an aerospace, defense and security analyst at GlobalData. "Military forces are seeking to launch and deploy effective DE weapons at the earliest opportunity."
The U.S. Army, Navy, Air Force and Missile Defense Agency are pursuing the technology for missions such as air-and-missile defense.
The weapons "have immense potential to be game-changers in the near future, as well as revolutionary in the long term," Sevi said in an email. "They could provide a number of capabilities and advantages over traditional weapons because of their speed-of-light delivery, precision engagement, controlled/scalable effects, logistical benefits and low cost per shot."
Other upsides include rapid engagement times and low detectability, he added. They can also be used for non-lethal purposes such as jamming or dazzling enemy systems.
"These advantages will support the development of a wide spectrum of military equipment and capabilities," he said.
High-energy lasers are more favorable than high-powered microwaves when long-distance accuracy is required, while microwave weapons can be more effective when energy transfer to a large number of targets is needed over a larger area, he explained.
There are a number of technical challenges involved in developing effective operational weapons, to include overcoming laser atmospheric absorption, scattering, turbulence and thermal blooming, Sevi said. Laser beams also have straight trajectories, meaning they can't attack over-the-horizon targets.
"There are other ongoing challenges such as big size, weight and power input requirements of today's laser and microwave systems, especially in the thermal control and power management subsystems," he added.
However, militaries, industry and academia are working on potential solutions to overcome these hurdles, he noted.
"The ongoing research, development and demonstration will boost the demand for directed energy weapons and attract further investment," Sevi said.
As it pursues the technology, the Pentagon needs to utilize modular open systems architectures for its directed energy systems, Chris Behre, the lead for the initiative in the office of the undersecretary of defense for research and engineering, said during a recent webinar hosted by Booz Allen Hamilton.
The Defense Department plans to roll out a draft government reference architecture in 2021 for industry and acquisition offices to comment on. Such a framework, which is expected to be included in future requests for proposals, will enable cost and schedule savings and easier upgrades, he said.
The aim is "to make sure that when we go to try and put together a whole system we have options to go out and find the best of breed" for subsystems, he added.
Sean Ross, deputy high-energy laser technical area lead and prototyping liaison for the Air Force Research Laboratory, said: "There is a strong potential for a well-crafted modular open systems standard to actually decrease market barriers because now nontraditional vendors, smaller companies and innovators can ... compete here rather than if the entire system were completely proprietary. ... We could see an increase in small business [participation] and innovation if we get the standard right."
Topics: Emerging Technologies