ALGORITHMIC WARFARE INFOTECH
Microelectronics Industry at 'Inflection Point'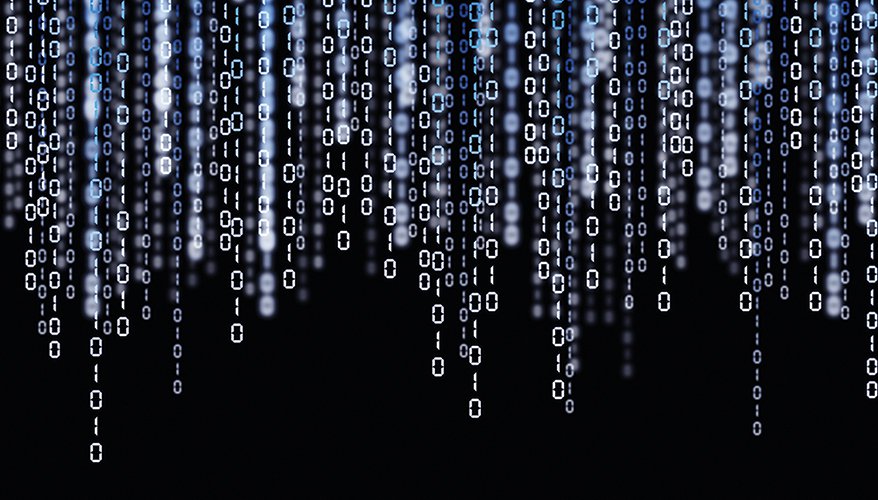 Illustration: Getty
Microelectronics underpin some of the Defense Department's key capabilities including artificial intelligence, advanced manufacturing and space systems. However, the Pentagon has long warned that the United States is too reliant on systems and components made abroad, particularly in China, and that it must bolster its own domestic industry to hedge against future national security risks. The technology is now the department's No. 1 research-and-engineering modernization priority.
The U.S. microelectronics industry is at an inflection point, said Ellen Lord, undersecretary of defense for acquisition and sustainment.
"A key enabler for generating both readiness and modernization is to rethink how we harness the nation's technical innovation and business know-how to regenerate a domestic microelectronics industrial base that captures commercial practices to produce components and devices with a known pedigree, and then transition to a zero-trust capability," she said. The idea behind zero-trust security is that an organization should not trust any user or device and must verify identity before granting access to its network.
The Pentagon's push to strengthen the U.S. microelectronics industry comes as officials worry that the foreign-made chips and components that make up many of its weapon systems could be compromised or unreliable.
Today, the United States leads in the research, development and design of microelectronics while foreign nations financially benefit from the production of such components, Lord said during remarks at the Defense Advanced Research Projects Agency's Electronics Resurgence Initiative Summit in August.
Currently, about 75 percent of the microelectronics that are designed by U.S. firms are produced offshore and 95 percent are packaged and tested offshore. A variety of factors have led to this situation. These include environmental regulations, local, state and federal taxes, wage pressure and workforce issues, which have prompted many companies in the microelectronics supply chain to move offshore, she said.
That means "we can no longer clearly identify the pedigree of our microelectronics," Lord said. "Therefore, we can no longer ensure that backdoors, malicious code or data exfiltration commands aren't embedded in our code."
The ongoing COVID-19 pandemic — which has highlighted issues with dependence on foreign supply chains — illustrates how important it is for the United States to reshore critical manufacturing capabilities, Lord added.
The Pentagon is working on a technical path to ensure that all components and circuits are not compromised regardless of manufacturing location. However, it also needs its own trusted, domestic sources, she said.
"I am proposing a step-by-step process for reconstituting the U.S. microelectronics supply chain," she said. "While DoD does not drive the microelectronics market, as we only constitute roughly 1 percent of demand, we can drive significant R&D and we have the power to convene thought leaders … and establish public-private partnerships that provide a framework for further commercial growth."
The Pentagon is working with the U.S. International Development Finance Corp. to take advantage of different financial tools as it tries to shore up the domestic industry, Lord said.
Adam Boehler, the CEO of the organization, said the Development Finance Corp., or DFC, can be thought of as America's bank. It functions as a kind of loan processor for the Pentagon through the Defense Production Act. DFC's role is to provide loans to support the reshoring of critical areas of supply, he said.
Boehler noted that part of the reason the production of microelectronics went offshore years ago was because labor costs were much more of an issue than now.
"But now you look at manufacturing technology and it's become more important that you're invested in automation technology, in next-generation manufacturing," he said.
"That labor arbitrage is significantly decreasing."
The Defense Department and DFC believe that the private market can bring microelectronics production back to the United States if it is triggered, he said.
"The nice thing here is what may not have been sustainable 15, 20, 25 years ago from a manufacturing process, because of technology, is [now] sustainable," he said.
Meanwhile, DAPRA is working on ways to ensure the Defense Department always has ready access to leading edge secure microelectronics devices, said Dr. Peter Highnam, the agency's acting director.
To get at that, in 2017 DARPA launched its Electronics Resurgence Initiative with officials committing to spend $1.5 billion over five years. "In 2020, we are at the midpoint with outstanding progress to report," he said.
Successes include the first integration of photonics with state-of-the-art field programmable gate arrays, he said. Additionally, the agency has made the first 3D processor manufactured in a domestic foundry.
The Defense Department is also executing on a microelectronics roadmap, said Nicole Petta, assistant director for the microelectronics office for the undersecretary of defense for research and engineering.
The roadmap focuses on competition, security and ensuring against supply chain disruption, she said.
"In the near term, we're focused on competition and security," she said. "The department must get access to the capabilities that already exist onshore. We need multiple suppliers and competition for critical technologies that the department uses."
The Pentagon wants to have more mobility in moving from what she called different "foundry ecosystems" for components, she said.
Topics: Infotech