Tensions with Iran Could Impact Defense Spending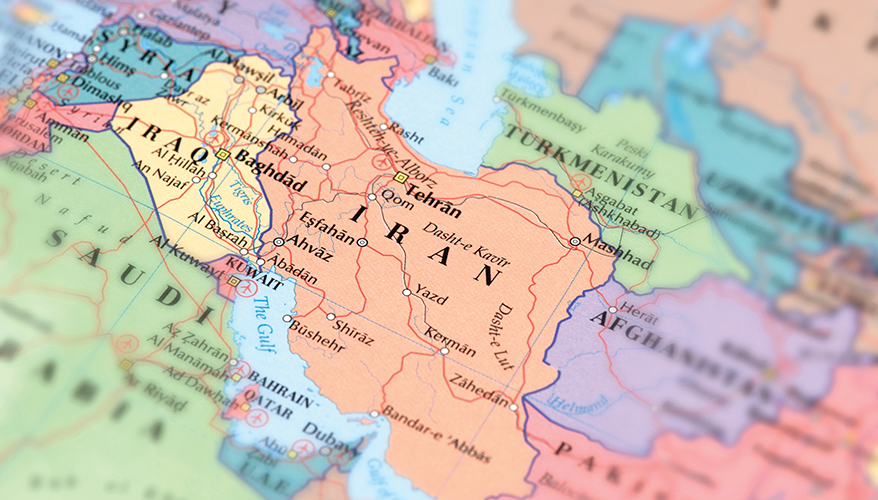 Image: iStock
Ongoing tensions between Washington and Tehran could significantly affect U.S. military spending, depending on how the situation develops, analysts say.
Following attacks on U.S. military and diplomatic facilities in Iraq in December, the Trump administration launched a drone strike that killed Iranian Maj. Gen. Qassem Soleimani. Iran retaliated by launching ballistic missiles at U.S. bases in Iraq, and the Pentagon has dispatched additional forces to the Middle East.
"Overseas contingency operations [funding] was likely on a lower trajectory over the next several years. We doubt that's the case now," Roman Scwheizer, managing director of aerospace and defense at the Cowen Washington Research Group, wrote in a note to investors in early January. "The U.S. will likely increase deployments of forces to the region … and could make additional strikes depending on Iran's response."
The fiscal year 2020 budget included $71.5 billion in OCO funding and a defense topline of $738 billion.
Michael O'Hanlon, a defense analyst at the Brookings Institution, said there would likely be support in Washington for passing supplemental funding to pay for additional deployments and protective measures.
"The DoD comptroller and the appropriations committees and others are going to certainly want to try to find a way to compensate for that rather than have it come out of programs they were intending to fund," he said. "You could imagine some pressure developing for, you know, a two, three, four, $5 billion supplement."
Republican lawmakers might also make a push for a much bigger boost in military expenditures, he noted.
"Knowing what's coming in the out years, which is a declining real budget — even according to Trump's own projections — maybe [they will say] this is a good time to reopen the debate on defense spending before the ink has even dried from the 2020 budget," O'Hanlon added.
The direct costs of additional force deployments and protective measures in the Middle East might be less than $10 billion, he projected. "But that's going to depend on week-by-week developments and whether my expectation that there will not be a war is borne out or even a high degree of heightened military tension over time."
A major war between the United States and Iran would be a game-changer for defense spending.
"We could be headed for military budgets well over $800 billion quite quickly," he said. "If I had to guess a number … it's probably in the mid- to high-800s."
Topics: Budget, Global Defense Market, International