ETHICS CORNER DEFENSE CONTRACTING
Supervisors Impact Culture as Ethical Leaders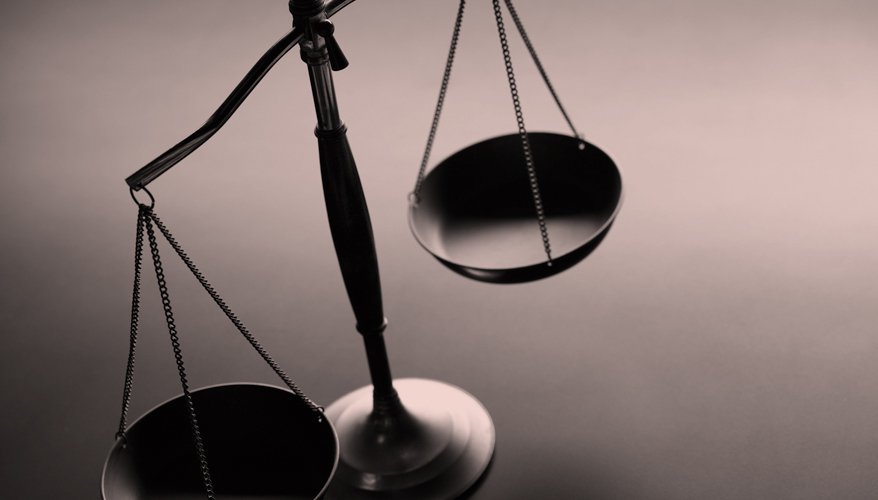 Photo: iStock
A great deal of research has been conducted by organizations such as the Ethics and Compliance Initiative, Gartner and PwC, as well as academic institutions, into the subject of organizational ethics, integrity and culture. They have looked at questions like: What is an ethical culture? What difference does it make to have an ethical culture? What are the influences on ethical culture? And what can a company do to create — or start shifting toward — an ethical culture?
In an ethical corporate culture, the shared organizational values and behavioral norms — "how we do things around here" — are characterized by integrity. Thought leaders talk about ethics and role models conduct themselves with integrity; people are held accountable; and open, two-way communications occur in an environment free of fear.
Contractors that implement effective ethics and compliance programs, in accordance with the standards in the U.S. Federal Sentencing Guidelines for Organizations, Chapter 8, and the Federal Acquisition Regulation Subparts 3.10 and 52.203-13, are more likely to have a strong ethical culture.
What difference does it make? Those companies experience less misconduct by employees at all levels. They are able to mitigate risk by preventing and detecting problems early, so they can address them before problems escalate. They also enjoy an edge when it comes to attracting and retaining talent. Honest, open communications facilitate their processes and improvement efforts. Their company's reputation is less at risk.
Implementing an effective program is key and, done well, will have a profound impact. But as part of that effort, one of the most powerful things the contractor can do to influence employee behavior is to focus on direct supervisors and help them to be ethical leaders.
As the Ethics and Compliance Initiative stated in its 2019 Global Business Ethics Survey report, "In many organizations, supervisors are the only people in leadership positions that employees interact with on a daily basis. As a result, their behavior serves as a proxy for the values and priorities of senior leadership and the organization as a whole."
A 2014 study by the ECI found that employees judge three factors most rigorously in supervisors when assessing them as ethical leaders: setting a good example; conducting one's own life in an ethical manner; and being accountable for violations of ethical standards.
Employees also are influenced by whether supervisors listen to employees, support employees' efforts to uphold the company's ethics standards, keep promises and commitments, and define success by how it is achieved — not just by results.
Studies by other organizations identify overlapping and consistent lists of supervisor attributes that positively impact ethical culture. Supervisors who are viewed as ethical leaders treat employees with respect; listen well; hold others accountable; are trustworthy and honest; make fair decisions; and talk about ethics.
What can a contractor do to strengthen supervisors' roles as ethical leaders and help them positively impact the organization's culture?
Communicate and demonstrate in no uncertain terms to supervisory staff that integrity matters. "Tone from the top" is important but can become diluted as it trickles down. First line supervisors need to understand that how results are attained is just as important as what is attained, and they must be supported for making decisions accordingly.
Help supervisors to promote a work environment in which questioning and acknowledging problems and mistakes is OK. Employees' good faith efforts to do the right thing for the business must be appreciated. Encourage supervisors to admit their own mistakes; employees will trust and respect them more.
Give supervisors tools to recognize people who positively impact the business by encouraging others to behave with integrity or by confronting and helping resolve ethical dilemmas. Supervisors should be able to recognize an employee who, for example, helps a coworker who is feeling pressured to compromise ethical standards or who volunteers to lead a team discussion about ethics.
Train supervisors how to receive and respond to reports of perceived ethical misconduct.
Give them tools, such as case studies, to help them communicate with employees and help them and their team gain comfort talking about ethics with "what would you do" scenarios.
Teach supervisors about retaliation. When they understand what it is — and what it is not — they are better equipped to prevent it.
Implement train-the-trainer sessions and give trainers tools to conduct training with their own employees about topics such as valuing diversity, treating others with respect, etc.
Build ethical leadership measures into supervisors' performance appraisal processes and clarify expectations for them, and recognize supervisors who actively promote and support the company's ethics and compliance program.
FAR 52.203-13 requires a contractor to "promote an organizational culture that encourages ethical conduct and a commitment to compliance with the law." Beyond the requirement, an ethical company culture can be a competitive advantage in many ways. Be sure to harness and support the powerful impact supervisors make on the organization's culture of integrity when they fulfill their role as ethical leaders.

Anne R. Harris is principal of Ethics Works LLC, an ethics and compliance consulting practice with a focus on government contractors. Contact her at anne.harris@ethicsworks.com.
Topics: Ethics, Ethics Corner