SNA NEWS: Navy Investing Billions in High-Tech Training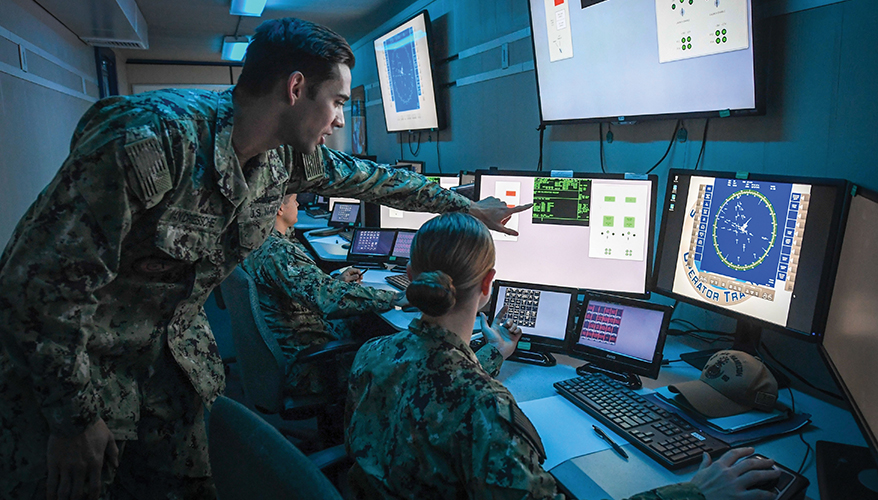 Portable Simulator for the Guided-Missile Destroyer USS Paul Hamilton, DDG-60
Photo: Navy
The Navy is allocating billions of dollars to focus on training its sailors with new simulators and facilities, a top officer said Jan. 14.

As peer competitors' capabilities advance, the service needs to take action to stay ahead of the pack, said Vice Adm. Richard Brown, commander of naval surface forces for the Pacific Fleet.
"We've committed $3.8 billion to individual, watch-team and strike group training," Brown said during a keynote speech at the Surface Navy Association's annual conference in Arlington, Virginia. "The enhancements to our bridge and [combat information center] simulators make them top of the line, and more improved trainers are still yet to come."
The Navy is also investing in new facilities, such as the maritime skills training centers, which will be established in San Diego, California and Norfolk, Virginia in 2021, according to a Navy press release.

"Similar to what we have done with mariners skills, we are taking a hard look at the facilities and training requirements for our tactical watch-standers," Brown said. "We already know high-fidelity tactical simulators are central to the training and proficiency required to win the future fight. The margins of victory against peer competitors will be thin but decisive. This margin comes from our teams being faster and more fully integrated than any adversary."

The Navy's large investments in training will bear fruit from repetitive exercises with simulators, Brown noted.

The service has built combined integrated air-and-missile defense and anti-submarine warfare trainers, or CIAT, in San Diego and Norfolk where watch-teams of Aegis combat systems are immersed in the same types of environments they might encounter when underway at sea, Brown said.
Readiness is the service's No. 1 priority, he noted.
"Combat-ready ships and battle-minded crews are the products the surface force provides to the ... fleet commander," he said.

Enhancing mariner and warfighting skills will continue to be a a key area of focus, he said.

"With the help of the Congress and Navy leadership, the surface force made substantial and lasting mariner skill investments over the last couple of years," he added.

However, the Navy can't yet declare "mission complete," Brown said.
The service has set up a maritime warfare officer tactical training working group led by the the Naval Surface and Mine Warfighting Development Center.

"This group is charged with determining the skills required for each tactical milestone in a surface warfare officer's career, and how these skills will be trained to, developed and assessed so that we fully prepare officers and warfare commanders for tomorrow's fight," he said.
Topics: Navy News, Training and Simulation