ROBOTICS AND AUTONOMOUS SYSTEMS
JUST IN: Defense Department to Stand Up New Counter-Drone Office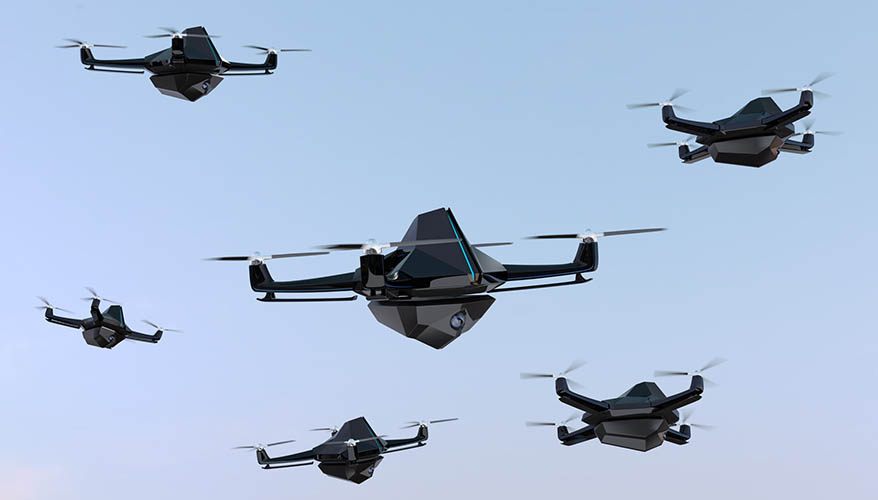 Photo: iStock
The Pentagon will soon stand up a counter-unmanned aerial system office that will be headed by the Army, said the Defense Department's top weapons buyer Jan. 14.
Following the Dubai Air Show in November, Undersecretary of Defense for Acquisition and Sustainment Ellen Lord visited numerous locations across the Middle East including U.S. military installations in Iraq and Afghanistan.
"The thing that was really top of everybody's mind were counter-UAS," she said during a meeting with reporters hosted by George Washington University's Project for Media and National Security in Washington, D.C. "We see that small UAS are becoming a more popular weapon of choice … [and] we need to be agile and pivot to that challenge."
Pentagon leaders recently decided to designate the Army as the executive agent for counter-drone technologies, Lord said. The new office will be stood up in Arlington, Virginia, in the Crystal City neighborhood. It will be staffed by around 60 people.
"We are just finishing off on the policy that directs the activities," she said.
The office will examine the many counter-UAS efforts across the Defense Department and come up with three to five systems that are best for the military writ large and make sure they are effectively leveraged, Lord said.
The Defense Department is bringing together a number of organizations, including the office of the director of operational test and evaluation and Defense Digital Service, to work on the effort.
Robert Behler, the head of DOT&E, has a group conducting independent tests and evaluation of currently fielded systems, Lord noted.
"Come April we will have that evaluation completed and written up. And that coincides [with] when we want to make some decisions about downselecting ... to the three to five systems that would be utilized," she said.
The department is examining a variety of sensor modalities and defeat mechanisms.
"One size does not fit all," Lord said. "You need a system with multiple sensors ... or defeat systems. And the key is really the command-and-control and then the communication across theater."
The office aims to thwart both small and large adversary UAS, she added.
Countering rogue and enemy drones has long been an objective for the Defense Department, but recent high-profile events have thrown the technology into the spotlight. That includes an alleged Iranian attack on Saudi Aramaco facilities in September using unmanned aircraft.
"One of the challenges is that we know that the adversary is very agile and updates their [tactics, techniques and procedures] ... very quickly," Lord said. "We are looking at a very nimble system where we can push patches in the same day, if you will, so that we again can stay ahead of" the threat.
The Pentagon is gung-go about tackling the issue, and senior leadership involvement and funding are increasing, she noted.
In terms of the industrial base, counter-UAS is one of the acquisition and sustainment office's four key focus areas, Lord said. Others include microelectronics, 5G networks and hypersonics.
The department plans to establish a hypersonics "war room."
"We just decided last week that we would stand up a hypersonics war room to begin to look at the defense industrial base and begin to have different companies [come] in," Lord said.
The technology is the Pentagon's top research-and-development priority and it plans to buy large numbers of systems when they are mature enough to be fielded.
Last week, Secretary of the Army Ryan McCarthy said missile manufacturers and other suppliers need to do more to boost their hypersonics manufacturing capability.
"What we need to see is industry step up," he said Jan. 10 during remarks at the Brookings Institution. "They've got to come forward and … first and foremost, invest the time to work with our national lab network to understand how we've come forward with these technologies. But they're going to have to make investments to be able to produce these at scale."
— Additional reporting by Jon Harper
Topics: Robotics, Unmanned Air Vehicles, Missile Defense