EDITOR'S NOTES RESEARCH AND DEVELOPMENT
An R&D Alliance That Can Challenge China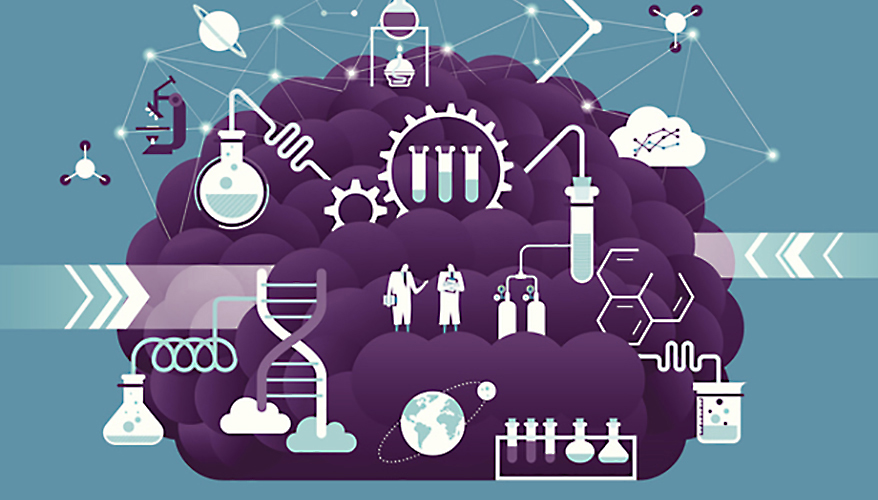 Illustration: iStock
MAKUHARI, Japan — The amount of funding China is putting toward research and development is climbing faster than a Long March rocket. One could bludgeon readers with a raft of statistics. It's said the nation's percentage of GDP spending on R&D will soon catch up with the United States and its annual expenditures are increasing by huge amounts.
China's stated goals include dominating a group of high-tech fields before the end of the decade. And while that may or may not happen — unlike the U.S. government — what leaders say must be executed. They don't have continuing resolutions in China.
But those statistics don't tell the whole story. It doesn't take into account the value of intellectual property in the United States, Europe and other free nations that is stolen and incorporated into Chinese weapon systems. Why spend money on something when it can be pilfered for a lot less money and effort? It doesn't take into account the 350,000
Chinese graduate students studying in the United States and returning to their homeland sharing what they learned.
So what can be done to challenge China's push to dominate a range of dual-use and military technologies that can be used against the United States and its regional allies?
The answer should have been obvious to anyone who attended the DSEI Japan conference held near Tokyo in November. An R&D alliance including the United States, Japan and Australia is necessary and can challenge China's goal of military dominance in the region.
Japan is a technologically advanced nation with a lot to offer in the fields of robotics, material sciences, batteries, medicine, marine sciences, artificial intelligence, machine vision and others. It only recently opened up to exporting its military technology and it's not yet adept on converting dual-use items to defense applications. But the underlying R&D is there.
A trip National Defense made to Avalon — The Australian Air Show outside of Melbourne earlier last year — was also informative. Here is a country of 25 million residents punching way above its weight in terms of military technology and it has the potential to do a lot more. It is spending $200 billion over a 10-year period to bolster its military and wants a good portion of those expenditures to go toward building up its indigenous capabilities.
That pot of money can be leveraged for an R&D alliance.
William Schneider Jr., a senior fellow at the Hudson Institute and a former undersecretary of state for security assistance, science and technology, said at the DSEI conference that Japan and the United States can "magnify" dual-use technologies through cooperation. That is: "if we can change our institutional processes that transfer science and technology knowledge into military capabilities.
"The nature of these new technologies — because they are generally outside of the defense industrial base — provides some good opportunities for collaboration with Japanese industry that doesn't have the burdens that are associated with traditional defense hardware manufacturing."
More difficult to accomplish and controversial is the creation of a new defense trade relationship between the two countries, he said.
Instead of trying to accomplish this through a series of administrative actions, another possible approach would be through a treaty-based implementation. A treaty is the equivalent of U.S. law and that would create a wholly new and specific basis for defense industrial cooperation, Schneider noted. "The U.S. has tried this unsuccessfully in the past, but it could be a practical and effective way to harness the capabilities of our two countries."
Richard Court, Australia's ambassador to Japan, said, "As a small country population-wise, we are doing more to ensure that we do have interoperability. Certainly, with the U.S. but also with Japan. It is critical that we have people embedded in each other's organizations."
He advocated for more cooperation with South Korea as well. Diplomatic relations between Japan and South Korea are now at a low, but the United States can do a lot to bridge that gap and bring them into an R&D alliance.
One place for an alliance to start is at the grass roots. In this case, it would be at each other's universities and research institutions. U.S. universities have become addicted to the tuition money the 350,000 or so Chinese graduate students bring to their coffers. Let's find a way to start swapping them out with Japanese, Australian and South Korean students.
That's just a start.
Another would be to identify an advanced technology where all the nations can contribute. There is already a U.S.-Australia bilateral hypersonics program that is taking advantage of Australia's wide-open spaces. Japan has identified the field as one of its top R&D priorities. It has strengths in advanced materials that may be able to help.
And as Schneider pointed out, both countries are working on 5G. "There may be some interesting opportunities for U.S-Japan collaboration for the defense applications."
Canada is a Pacific nation as well. And cooperation can be extended to the freedom-loving nations of Europe. Together, the prowess of such an R&D alliance can challenge China.
But here's an important point: once a technology is developed under such agreements, it must be protected. Chinese hackers can't be allowed to waltz in and steal it. That would be counterproductive — to say the least.
Topics: Research and Development, International, Global Defense Market