ALGORITHMIC WARFARE ROBOTICS AND AUTONOMOUS SYSTEMS
Interview with NDIA's Senior Fellow for AI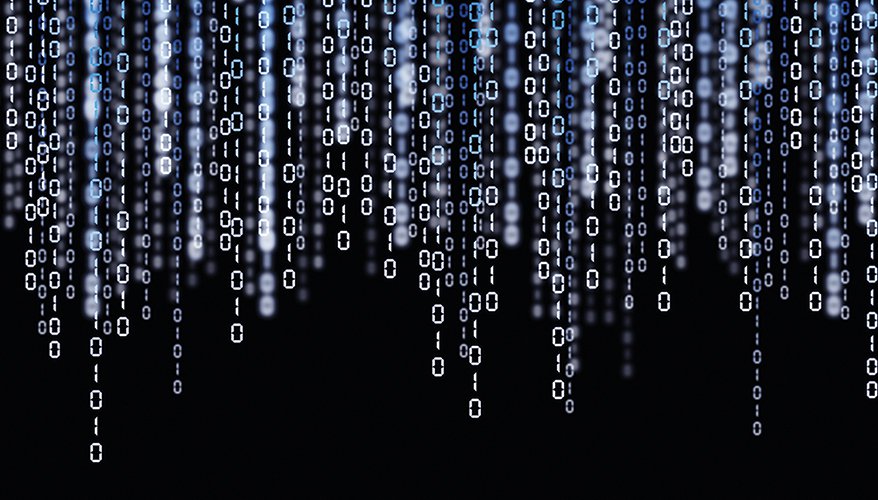 Illustration: Getty
The National Defense Industrial Association recently tapped Shane Shaneman, the strategic director of national security and defense at Carnegie Mellon University, to be its new senior fellow for artificial intelligence. He spoke with National Defense to discuss his thoughts on AI and his goals as senior fellow. Shaneman's views are his and not necessarily the views of Carnegie Mellon. This interview has been edited for length, brevity and clarity.
How and when did you start working on artificial intelligence technologies?

It really started when I transitioned from the Air Force Research Lab into Carnegie Mellon back in the summer of 2016. ... The role that I was playing for the Air Force Research Lab was basically helping to connect some of their research within cross-domain solutions to the operational community and the combatant commands.
Later, I learned more about the opportunity with Carnegie Mellon and, given the pace of innovation that was occurring with machine learning and artificial intelligence, I saw the immediate linkage that is going to be needed to be able to turn around and leverage those technologies, to both enhance our national security as well as to maintain our technological superiority.
Since you joined Carnegie Mellon, how have you seen AI transform?

It's been fairly tremendous. … With some of the current advances that have taken place in parallelization, machine learning is now 100 times faster than it was just two years ago. And you've seen continued evolutions of both the algorithms and the framework and also new styles of machine learning. Of course, going from both the traditional supervised learning into new areas of both unsupervised as well as reinforcement learning.
At Carnegie Mellon, what does your portfolio look like?

My current focus is basically to help link up researchers with requirements across national security and defense and to maximize the value and impact that they have for the United States.
As it relates to defense and national security, what is the promise of AI?

One of the first and key areas that we're focused on is how it can augment the warfighters. ... If you look at tasks that require very tremendous and tedious focus and involvement from human operators, the ability to … use machine learning and AI as a means to turn around and automate some of those functions and provide additional insights to the warfighter to aid decision making, or to enable them to actually shift what they're spending their time on to something that's higher value or more strategically important.
What are the biggest issues that are slowing down innovation in AI development?

There are cultural changes that we have to look at … such as the concept of algorithmic agility — the algorithms are going to continue to evolve. So, this is going to be an ongoing process of how do we look at the newest algorithms and integrate them — not once or twice a year, but really getting to a point where almost we're doing that multiple times a day.
Algorithmic agility … is not just getting an algorithm and implementing it and going, "Oh, we're done." This is going to be something that becomes part of our culture.
Do you think the Defense Department is doing enough with industry and academia to better leverage artificial intelligence?

I've been involved with the Department of Defense since I graduated out of ROTC back in the early '90s, and I'm seeing the Department of Defense do some things that are truly very, very innovative through the Defense Innovation Unit, the Defense Digital Service and things that have been stood up to look at how do we basically evolve and embrace innovation as part of our overall processes and procedures.
The challenge that I think that we're going to see is how do we innovate for impact and how do we turn around and look at transitioning [AI technology]. … We're definitely putting a large focus on operational prototyping, but we have to be able to convert those and sustain those as part of our programs of record. And that really becomes hard because if you think about it, even though we … began focusing on software engineering back in the '80s and '90s, we're just now getting used to — from an acquisition and sustainment standpoint — being able to separate out systems as hardware and software and the different processes that we go through with that. But now the world's changed again and it is no longer just hardware and software, it is hardware, software, data and algorithms.
What are some of your goals as NDIA's AI senior fellow?

The senior fellow role is really looking at … from a strategic level … what are those major changes in areas that we need to drive and influence, especially from a policy standpoint?
One of the key areas that we're looking at is how do we take some of the areas that NDIA has been very, very successful in — and I'll highlight the Special Operations Forces Industry Conference and the impact and the role that it plays for the special operations community — and leverage a similar type of an approach around artificial intelligence for the Department of Defense and contribute to the mission — whether it's the Joint AI Center or the DoD writ large.
Another area is looking at this concept of crafting the new "Arsenal of Democracy" as we look at artificial intelligence, and that's a very nebulous concept of we've got tons of startups and entrepreneurs that are coming into the area — how do we tap into all of that capability and entice them as part of the defense industrial base? … We've got to understand that this is not the 1940s and '50s, that this is a global marketplace.
Topics: Robotics, Robotics and Autonomous Systems