Proposed F-16 Sale to Taiwan Sparks Controversy (UPDATED)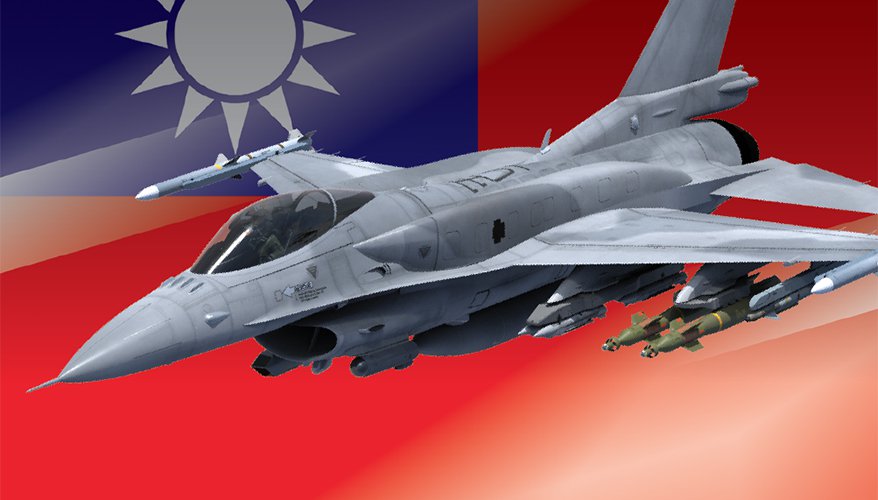 Photo-illustration: Lockheed Martin concept, iStock
A potential big-ticket sale of military aircraft to Taiwan has heightened tensions with China.
The Trump administration formally notified Congress in August of the proposed sale of 66 F-16 C/D Block 70 fighter jets and related equipment worth $8 billion.
"The president approved the notice that went up to Capitol Hill … so that we could move forward with these F-16 sales. These are deeply consistent with the arrangements, the historical relationship between the United States and China, the three communiques that layer on top of that," Secretary of State Mike Pompeo told Fox News in August.
The proposed sale has been decried by Beijing. However, it does not signify a change to the United States' well-established "one China" policy based on the Taiwan Relations Act, under which the U.S. government has operated for decades, according to a State Department official.
"China denounces any sale of anything to Taiwan. That's kind of long-standing positioning on their behalf," said Dan Darling, senior military market analyst for Asia/Pacific Rim at Forecast International, a Newtown, Connecticut-based market consulting firm.
"They would rather see … Taiwan's military capacity and capability degraded through long-term erosion," he said.
Chinese leaders view Taiwan as a renegade province, although it has been de facto independent since 1949.
"Under the current Chinese Communist Party leadership ... [China has] ramped up both their military expenditures and development and reforms," he said.
Beijing has continued to make territorial claims over Taiwan, preparing for a potential military takeover of the island territory.
The United States has essentially become Taiwan's only defense supplier, Darling noted. European nations used to sell Taiwan some hardware, but have gradually stepped away from doing so in the last 20 years under pressure from Beijing.
The United States is willing to sell military equipment to Taiwan, and "China views that as an infringement on its sovereignty," Darling said. It "views it as a threat and it views it as making it more difficult for them to take back what they consider to be theirs."
The proposed sale undergirds Taiwanese sovereignty, he noted.
The purchase "signals to China that the years of the previous decade, where there was more engagement, does not mean Taiwan is ready to succumb to Chinese overtures over its own sovereignty," he said. "They're prepared to make China pay a price if they want to take over the island."
Correction: A previous version of this article contained a typo misstating the dollar value of a potential F-16 foreign military sale to Taiwan.
Topics: Air Power, Global Defense Market, International